At the Lenovo Tech World 2016 event in San Francisco, Yang Yuanqing - Chairman and CEO of Lenovo - announced the first consumer facing Project Tango smartphone during the keynote address on Thursday. With the consumer launch, Google has graduated the project to call it just Tango.

Called the Lenovo Phab 2 Pro, the smartphone was developed in collaboration with Google, and is meant to make "AR and VR as pervasive as your GPS." The smartphone will become globally available on retail shelves in September, and Lenovo said they are expected to start shipping from online stores in August. The Lenovo Phab 2 Pro is priced at $499 (roughly Rs. 33,500).

Project Tango is centred around machine vision, with a camera and sensor setup that provides motion tracking, depth perception, and area learning. This can enable augmented reality applications like indoor navigation, search, and gaming. With depth sensing, it can be used gesture tracking in virtual reality.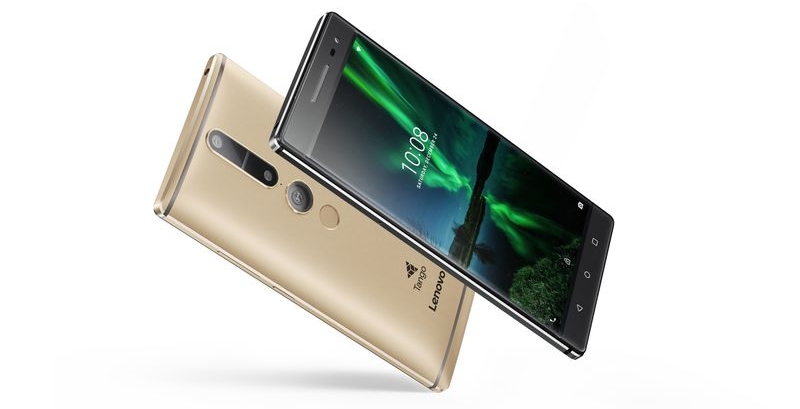 To enable all this, the Lenovo Phab 2 Pro sports a 6.4-inch QHD IPS display, and a total of four cameras. It bears a 8-megapixel front camera, a 16-megapixel rear RGB camera, a depth-sensing infrared camera with an imager and an emitter, as well as a motion tracking camera. It's powered by an octa-core Qualcomm Snapdragon 652 SoC, coupled with 4GB of RAM. The Phab 2 Pro bears a 4050mAh battery that's promised to deliver a 15-hour battery life. It also sports Dolby Atmos audio technology for its speakers, apart from Dolby Audio 5.1 Capture technology for recording 3D sound.

Lenovo also announced a special Tango app store will be ready with 25 apps at launch, with the hope to reach 100 apps by year-end.

The company announced the Lenovo Phab 2 (priced at $199, or roughly Rs. 13,500) and the Lenovo Phab 2 Plus (priced at $299, or roughly Rs. 20,000). Both smartphones feature 6.4-inch displays, but where the former features an HD display, the latter bears a full-HD display.

While the Phab 2 bears a 13-megapixel rear camera and a 5-megapixel front camera, the Phab 2 Plus bears dual 13-megapixel rear cameras with Fujitsu Milbeaut imaging software, and a 8-megapixel front camera. The former is powered by a quad-core MediaTek MT8735 SoC, coupled with 3GB of RAM, while the latter is powered by an octa-core MediaTek MT8783 SoC coupled with 3GB of RAM. The Phab 2 Plus also bears a fingerprint sensor on the rear panel in addition, just like the Phab 2 Pro.
For the latest tech news and reviews, follow Gadgets 360 on Twitter, Facebook, and Google News. For the latest videos on gadgets and tech, subscribe to our YouTube channel.
Further reading:
Android
,
Google
,
Lenovo
,
Machine Vision
,
Mobiles
,
Project Tango
,
Tango
,
Lenovo Phab 2 Pro
,
Lenovo Phab 2 Pro Price
,
Lenovo Phab 2 Pro Specifications
,
Phab 2 Pro
,
Lenovo Tech World
,
Lenovo Tech World 2016
Related Stories