Jolla, the company formed by a group of former Nokia employees, has started teasing "something big" that's due to be unveiled on Wednesday.
The Finnish company posted teasers on its Facebook and Twitter handles with a tagline that said, "The countdown to something big begins now." The post also included an image that showed sides of the possible Jolla smartphone successor.
However, multiple reports speculate about a launch of the first Sailfish OS-based tablet from Jolla. Jolla's official website is currently running a countdown to the November 19 announcement.
Considering that the first Jolla smartphone was launched in November last year. We can expect the company to announce the successor to the Jolla (Review | Pictures) on November 19. As of now, details about the upcoming device are limited.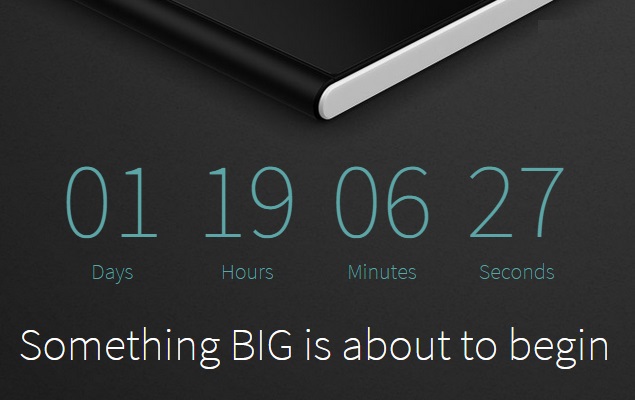 The highlight of the Jolla smartphone is its operating system that is based on MeeGo software, which Nokia co-developed with Intel abandoned in 2011 when it switched over to using Microsoft's Windows Phone operating system. Notably, the Sailfish smartphone operating system also features Android app and hardware compatibility.
The company last year unveiled the Jolla smartphone in Finland, followed by a launch in 135 other countries. In September, the smartphone arrived in India priced at Rs. 16,499 exclusively on Snapdeal.
It features a 4.5-inch Estrade (540x960 pixels) display, and a 1.4GHz dual-core Qualcomm Snapdragon processor coupled with 1GB of RAM. The Jolla smartphone also has an 8-megapixel autofocus rear camera alongside an LED flash and a 2-megapixel front-facing camera as well.
Other specifications of the Jolla smartphone included 16GB of inbuilt storage (expandable via microSD card), and a 2100mAh battery. It is compatible with roughly 85,000 Android apps, with access to Yandex and Aptoide Stores. It also supports fast 4G Internet connections.
For the latest tech news and reviews, follow Gadgets 360 on Twitter, Facebook, and Google News. For the latest videos on gadgets and tech, subscribe to our YouTube channel.
Related Stories