Jolla, a company formed by a group of former Nokia employees, is all set to foray into the Indian market with its first smartphone.
The company announced the news on Twitter, and said, "#Jolla smartphone coming to India very soon, exclusively on Snapdeal. Be the first to know", confirming that the smartphone will be exclusively available on Snapdeal.
The official Jolla site is now teasing the smartphone's India launch with the tagline, "Jolla sails to India," and is also letting interested consumers sign-up to be notified when the Jolla smartphone becomes available in India.
For those unaware, the highlight of the Jolla Smartphone is that it runs the Sailfish OS mobile operating system, which has been developed by a few former employees of Nokia, who had worked on the MeeGo operating system that was being developed in partnership with computer chip giant Intel.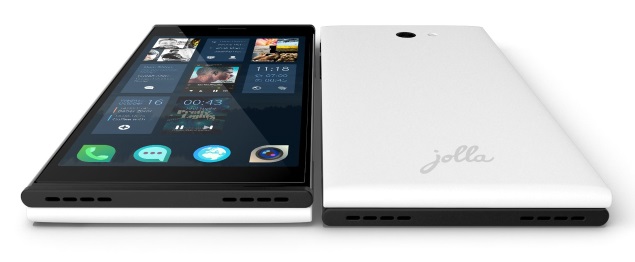 In February, Jolla had announced that it would be expanding the availability of its smartphone to Hong King, India, and Russia this year. For now, the Jolla smartphones are available in Finland via local carrier DNA's shops. The smartphone is also available to European users via the firm's official stores for EUR 399 (approximately Rs. 34,000).
Jolla launched its Sailfish OS-powered smartphone in November last year, and it features a 4.5-inch Estrade (540x960 pixels) display, and a 1.4GHz dual-core Qualcomm Snapdragon processor coupled with 1GB of RAM. It also has an 8-megapixel autofocus rear camera alongside an LED flash and a 2-megapixel front-facing camera as well.
Other specifications of the Jolla smartphone included 16GB of inbuilt storage (expandable via microSD card), and a 2100mAh battery. It is compatible with roughly 85,000 Android apps, and supports fast 4G Internet connections.