Finland-based Jolla brand has announced a partnership with SSH Communications Security to develop a secure version of its Sailfish OS, called Sailfish Secure.
Both the companies stressed that the new "secure" OS will be an alternative to Android and other operating systems developed by US-based companies.
Antti Saarnio, Co-founder and Chairman Jolla said, "It is evident that the world needs a secure, transparent and open mobile solution alternative, which is not controlled by any country or major industry player. Together with leading security expert SSH Communications Security we are aiming to create an open European mobile solution running on Sailfish OS. We are also inviting other industry players to join the initiative."
In the meantime, the company announced the launch of Sailfish OS 2.0, which will be released first on the Jolla Tablet which will start shipping from Q2. Sailfish OS 2.0 brings an enhanced user interface, better multi-tasking, support for Intel architecture, and new software integration capabilities for partners. The firm is also making the OS licensable by OEMs, ODMs, Internet, e-commerce, and content players. Jolla says it invites leading Internet firms from Russia, India, China and Japan with an interest to build strong mobile ecosystems.the
Notably, Silent Circle is another company that launched Blackphone smartphone last year targeting "privacy-conscious" consumers. The company at the MWC 2015 has now unveiled second version of its Blackphone handset, the Blackphone 2, with updated specifications.
Jolla at the end of 2014 created a lot of buzz with its crowdfunding project for the Jolla tablet. The Finnish company saw huge response and managed to exceed the goal in a few hours, with the company reaching $1 million mark within 48 hours and then offered a price cut on the Jolla smartphone.
To recall, Jolla was founded by a group of ex-Nokia engineers who worked on MeeGo operating system, disillusioned by the company's decision to pick Windows Phone as the future OS platform for its smartphones.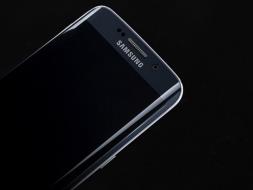 MWC 2015 in Pictures