Apple cannot seem to resist the temptation to make its iPhones slimmer with each new generation, but this time, the famously design-obsessed company has hit a roadblock. The camera modules on its new iPhone 6 and iPhone 6 Plus stick out from the back of both devices. As
The Verge
has pointed out (with a full gallery of evidence), Apple can't be too happy about this, because it has simply erased the unfortunate protrusion from a large number of its promotional photos.
Many of the images on
Apple's
website are 3D renders, but there are photographs as well. The company has dedicated
an entire Web page
to the new devices' design. Descriptive phrases such as "dramatically thin design" and "incredible thin, continuous form" are sprinkled liberally across Apple's promotional materials. However, shots that are clearly intended to show the devices in profile simply omit the offending camera lenses.
It also isn't clear whether Apple's claimed figures of 6.9mm and 7.1mm thickness for the
iPhone 6
and
iPhone 6 Plus
respectively include the protruding rings or not. Camera bulges have been common on phones for many years, but Apple has never needed to incorporate any protruding elements in its phone designs. Such a design potentially makes the lens more succeptible to scratching, although Apple has often boasted of the extremely scratch-resistant sapphire glass it uses for its camera lenses. The new iPhones will also not rest flat on tables.
Many have questioned whether there was any need to have made the new phones thinner than their predecessor, the iPhone 5s, which was already quite thin. At least one competitor,
Sony
, has responded to Apple's new look with a
derisive Facebook post
.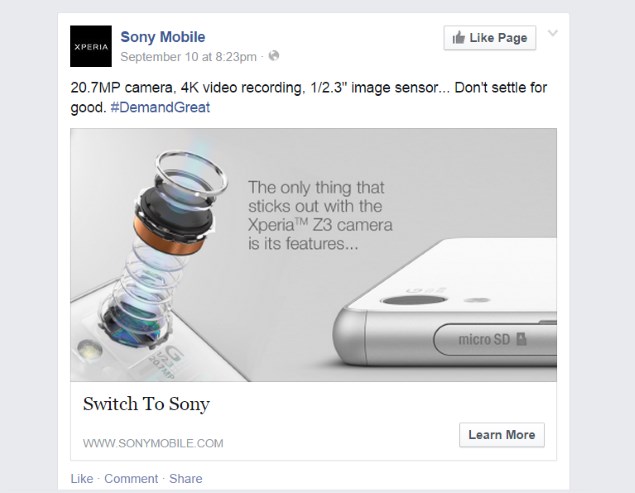 For the latest tech news and reviews, follow Gadgets 360 on Twitter, Facebook, and Google News. For the latest videos on gadgets and tech, subscribe to our YouTube channel.
Related Stories