Apple's next iPhone offering is said to come with minimal design changes, and focus on key tweaks in specs and hardware. While the most notable so far is the expected dual camera setup on the iPhone 7 Plus, and the possible removal of the 3.5mm headphone jack, a new leak points at a possible new colour variant for the iPhone 7.
The Cupertino giant may phase out the Space Gray colour option, and replace it with Space Black. There were earlier reports of a Deep Blue colour variant in the offing, but that doesn't seem to be the case now.
This information comes from the same Macotakara blog which claimed earlier that Apple would introduce a Deep Blue colour option. "I have heard information that Space Gray would not be disconnected, but would be possibly updated to much darker colour. Also, the new colour would not be deep blue, but possibly formal black which is close to black."
Additionally, 9to5Mac was also tipped the same information further cementing the rumour's credibility. The publication later also shared some renders from @ShaiMizrachi and @appleidesigner showing off the Space Black colour iPhone option. Of course, the renders aren't the exact depiction of the colour variant, but just illustrate what it may possibly look like.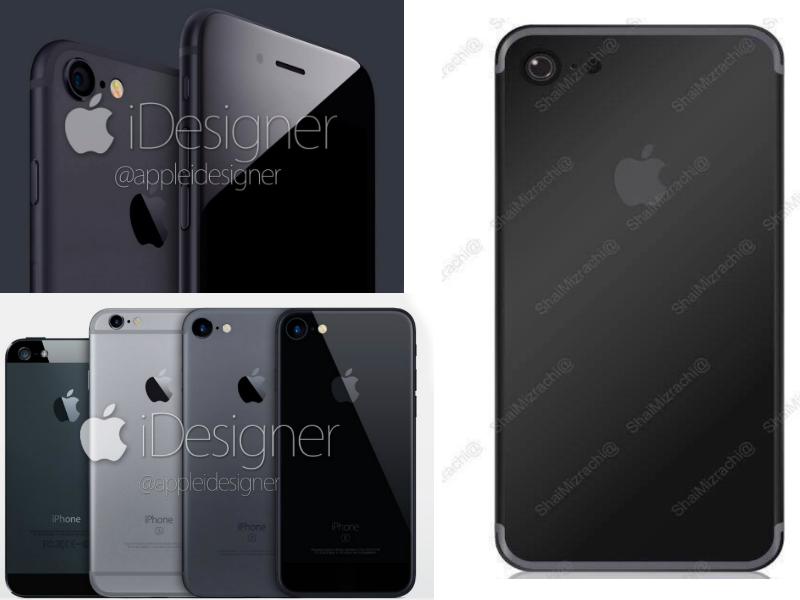 The publication was also alternatively tipped about the Apple Watch 2, MacBook Pro, and the fully wireless Ear Pods. The Apple Watch 2 is expected to come with GPS support for better tracking even without the iPhone, The Workout app will also include tracking for swimming, which means the smartwatch will get better waterproofing abilities.
The report fuels the already circulating Oled touchscreen panel rumour on the next MacBook Pro. As previously reported, the panel will embed Touch ID fingerprint sensor. Finally, the tipster revealed that Apple may be working on a fully wireless EarPods. If Apple is ditching the 3.5mm headphone jack on the iPhone 7, then this rumour holds a logical possibility as well.
(Also see: iPhone 7 Release Date, Specifications, and All Other Rumours)
Past rumours suggest that the iPhone 7 is said to see a shift in antenna bands to the edges of the smartphone, a Smart Connector on the large variant, new storage options starting from 32GB and extending till 256GB, apart from 3GB of RAM to power the dual camera setup on the larger iPhone 7 Plus variant. Apple is also expected to launch the next iPhone in three variants - iPhone 7, iPhone 7 Plus, and iPhone 7 Pro.