Apple's upcoming iPhone 7 has been subjected to a fresh round of leaks, and the latest gives us more information on the size, the camera, and the back of the smartphone revealing more details.
A sketch of the back of the iPhone 7 posted by Onleaks via by French website Nowhereelse shows the dimensions of the smartphone. The sketch dimensions are identical in height and width to the iPhone 6s last year. Depth is not shown, which may have revealed the much rumoured lack of a 3.5mm headphone jack. The cutout for the sensor appears to be only marginally larger than the one we saw on its predecessor. There are also reports on the iPhone 7 sporting a dual-lens, but if that is the case, it will only be seen in the larger variant of the smartphone.
Another image leak posted by MacRumors showed an alleged iPhone 7 dummy unit, revealing that Apple has finally got rid of the antenna bands at the back. The antenna bands are rumoured to be designed on the sides of the smartphone. The report also points to the lack of a 3.5mm headphone jack seen at the bottom - which contradicts a recent leak, and the presence of a Smart Connector, as rumoured previously.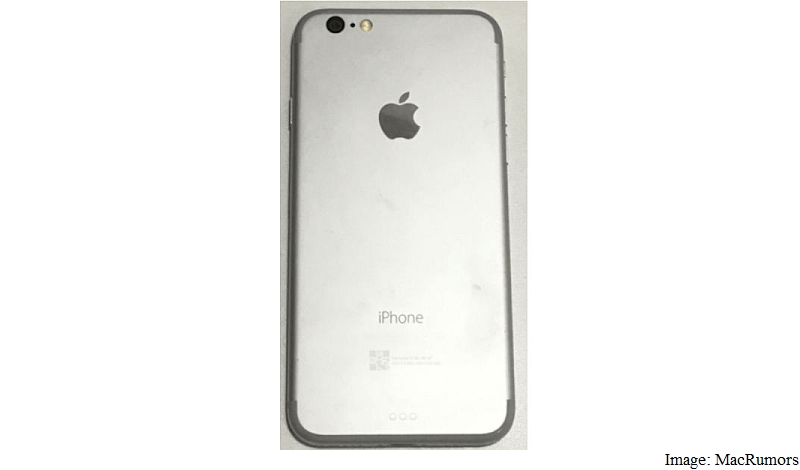 The image also suggests a flush camera without the protruding ring surrounding the lens. There is no information on whether the camera will continue to protrude or not, but the report suggests that the camera may be slightly convex. No dual lens is also seen. There is no change in the position of the flash or the microphone.
To recall, Apple CEO Tim Cook in a recent interview had revealed the next iPhone models would have innovative new features users "can't live without." So far, nothing really points to what these might be.
In the meanwhile, numerous leaks have suggested that Apple's 2017 iPhone model may ditch the aluminium casing and have an all glass enclosure instead. It is pegged to be waterproof and have a virtual home button on the display that will use Force Touch haptic feedback motors. All of these are preliminary leaks, and we expect more information to be revealed in the coming months before the official release of the new iPhones in September.
For the latest tech news and reviews, follow Gadgets 360 on Twitter, Facebook, and Google News. For the latest videos on gadgets and tech, subscribe to our YouTube channel.
Related Stories