Another set of images showing the iPhone 6s model's prototype logic board has been uploaded on the Web that reveals details on the handset's NFC chip, inbuilt storage, and design.
Discussing the details 9to5Mac, which got its hands on the prototype logic board of the iPhones 6 models, says that the logic board sports a new NFC chip labelled as NXP 66VP2, which is an upgrade from current model's NXP 65V10 NFC chip. However, it remains to be seen what changes does it bring in the handset for end users. The NFC chip is said to add a secure element processor inside it, eliminating the need for a separate chip.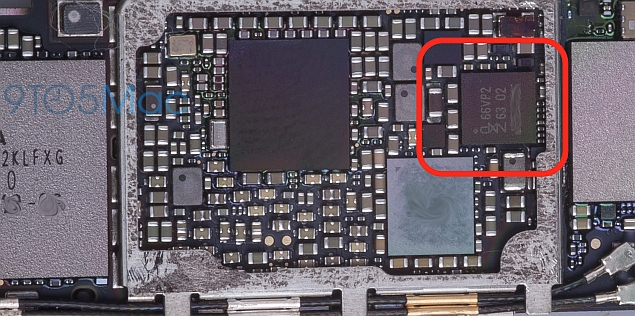 What also has been noticed is the reduction in number of chipsets on the iPhone 6s' prototype logic board. One of the sections on the board that housed 10 components previously has been reduced to three main chips. The chip suggests Apple is sticking with Cirrus Logic audio chip, a Murata Wi-Fi module, and wireless power amplifiers from RFMD, Triquint, Avago and Skyworks in the rumoured next-gen iPhone.
The prototype board includes what is said to be the same Bosch and InvenSense accelerometer and gyroscope parts, which currently sits inside the current iPhone 6 model. However, it has been speculated that the final logic board might feature a chip from STMicroelectronics that was also seen in the Apple Watch.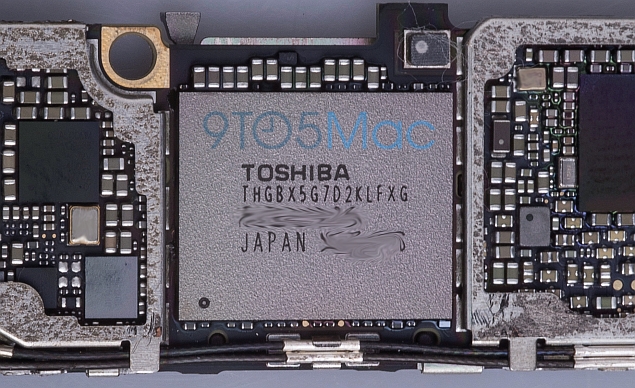 Much to everyone's disappointment, it seems the Cupertino-based tech firm might stay with 16GB inbuilt storage as the minimum for the iPhone 6s. It has been mentioned that the 16GB chip is made using the 19mm production process. However, it could also be possible that the chip could be present only for testing purposes and Apple might change the inbuilt storage capacity by the time the consumer version of iPhone 6s comes out. The firm has previously also used low capacity storage chips for testing.
The website separately got images showing the design sketches of the alleged iPhone 6s. The image suggests the thickness of the smartphone as 7.1mm, which is the same seen with current generation iPhone handsets. This is in line with the one reported earlier this week.
The rumoured iPhone 6s and iPhone 6s Plus were earlier this week tipped to sport 12-megapixel rear cameras - something that was reported back in May. As per the report, the handsets' camera unit has been optimised for 4K resolution video recording along with slow motion recording at 240 frames per second.
For the latest tech news and reviews, follow Gadgets 360 on Twitter, Facebook, and Google News. For the latest videos on gadgets and tech, subscribe to our YouTube channel.
Related Stories