With each passing day, new details of the unannounced iPhone 6 surface online as it seems Apple has been unable to plug all of the holes in the increasingly leaky supply chain of the company.
The latest series of image leaks show the alleged iPhone 6 sized up against the iPhone 5s in all possible angles.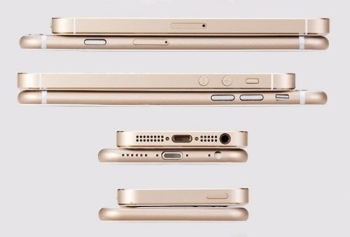 The leaked images corroborate what's has been widely expected based on earlier leaks, that the next iPhone will house the power button on the right panel of the device, instead on the top panel seen on current iPhone models.
Further, Nikkei has posted an image that shows the front panel of both the iPhone 5s and the yet-to-be-announced iPhone 6. The leaked image again tip that the iPhone 6 (4.7-inch variant) will feature the much-touted Apple Touch ID, which is a fingerprint sensor that debuted on the iPhone 5s and was integrated on the handset's Home button.
Another set of leaked images show the alleged 4.7-inch iPhone 6 screen glass compared to that of previous iPhone versions (iPhone 5s, iPhone 5c, iPhone 5) all sporting 4-inch display. The new leaked screen glass image of the bigger rumoured iPhone 6 model tips that the handset might be available in Black and White colours. 9to5mac claims that the availability of these parts tip that the new iPhone model is near mass-production.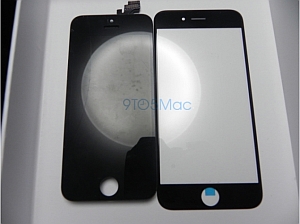 "The images do not indicate any breakthrough new features for the next-generation iPhone, but the availability of these parts indicates that the new iPhone is nearing mass-production ahead of a launch this fall," said the report.
In addition, a Chinese report claims that Apple might face yield issues in an attempt to meet the thin quotient. GforGames first picked the Chinese report and notes, "Apple might've decided to use only one brightness enhancement film (BEC) in its backlit LCD display in order to save up space."
The report suggests that the Cupertino-based giant will likely face production issues as the remaining layer has to fit well.
Further, the report speculates that the components, like backlight, orders will be taken over by Omron and Radiant from Minebea, which is currently the supplier of these backlight components for the upcoming iPhone model.
The report adds that the alleged iPhone 6 mass production is expected to begin in July, while the smartphone can be released in September, in-line with earlier reports.