The Apple Worldwide Developer Conference (WWDC 2014) is going to be held in between 2 June and 6 June, and we have started receiving some new rumours about the features that might arrive in the next version of Apple's mobile and tablet operating system - iOS 8.
It has been understood that with the launch of iOS 8, Apple might be releasing a better Apple Maps app, a simplified notification centre, and enhanced messaging options, apart from making some iTunes Radio changes.
Supposedly codenamed Okemo, Apple's proposed iOS 8 is said to add public transit directions in its Maps app. This particular feature is available with Google and Nokia-powered maps from quite some time. Better cartography data, clear labelling of bus stops, airports and more is also expected to come included (See below).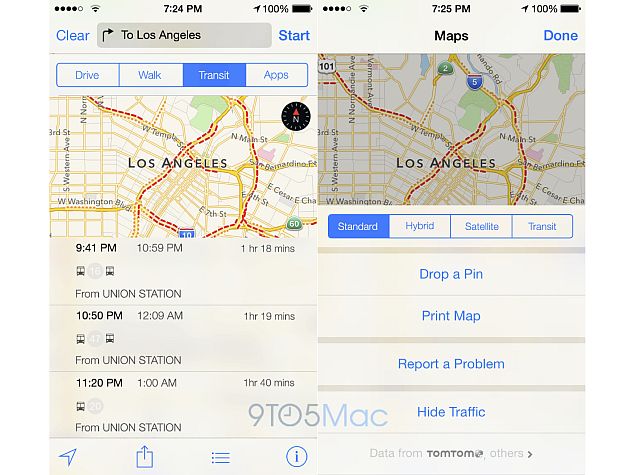 The notification centre is rumoured to be made simpler, and is said to only include two tabs - 'Today' and 'Notification', instead of the current 'Today', 'All' and 'Missed' sported by iOS 7. The new 'Notifications' tab will combine all the notifications making the experience simpler, as per 9to5Mac.
Furthermore, rumours suggest a new functionality in the messaging app for the users. In iOS 8, the users might be able to choose certain messages and have the option as to when to delete it automatically. One can set the automatic message delete function after a week, month or maybe an year, as per the need. This rumoured feature, if comes into existence, would save phone storage by a considerable amount.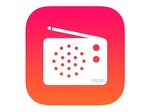 Lastly, one possibility that has been mentioned is the breaking of Apple's iTunes Radio into its own separate app for offering better promotion of the music service.
Healthbook, the app that has been already seen in previous leaks, is also rumoured to arrive with iOS 8 from quite some time. The app, is said to focus entirely on the user's health and physical condition. Healthbook is expected to keep users up to date by aggregating their sugar levels other fitness activities.