Amidst the rumours and leaks regarding the next iPhone, a new jailbreak hack for iOS 7.1.1 is now available.
The new jailbreak dubbed 'Pangu' has been reportedly released by a Chinese development team, and is said to support all the latest devices including the likes of iPhone 5s and iPad Air running iOS 7.1 or iOS 7.1.1.
Redmond Pie claims that the latest jailbreak for iOS 7.1 or iOS 7.1.1 is legitimate, and works for the supported devices advertised. Notably, the new 'Pangu' jailbreak is available for Windows only with an OS X version expected soon.
Redmond Pie has also listed the supported device list for the Jailbreak which includes - Apple iPad Air, iPad mini, iPad mini with Retina display, iPad 4, iPad 3, iPad 2, iPhone 5s, iPhone 5c, iPhone 5, iPhone 4s, iPhone 4, and iPod touch 5.
The supported iOS versions for the 'Pangu' jailbreak are iOS 7.1.1 and iOS 7.1. It's worth noting that the jailbreak is available from a new team and the said hack is the first from the team. We would like to remind our readers that the long-term reliability of the latest jailbreak for iOS 7.1.1 and iOS 7.1 and exploits used is uncertain.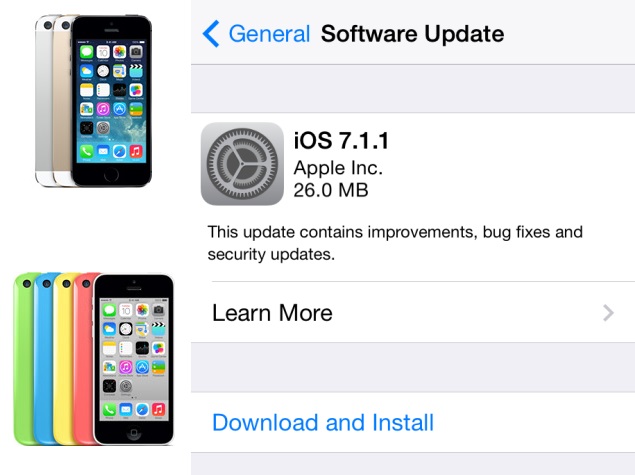 For those unaware, iOS jailbreaking is a process of removing the Apple-set limitations on iOS through the use of software and hardware exploits. The jailbreaking process permits root access to the iOS file system and manager, allowing the installation of additional apps and extensions that are unavailable on the App Store.
In mid-May, a new hack for jailbroken iPads called OS Experience was available that allowed users to run multiple apps in floating windows just like on a full-fledged desktop PC. The hack, which was available on the unofficial Cydia app store, even supported gestures to let users dock apps side by side, drag them across screens, and switch between them quickly.
Recently, Apple at its WWDC Keynote announced the new version of its mobile and tablet operating system, iOS 8, which was made available for developers immediately, while the public release has been scheduled for this fall.
Apple is touting iOS 8 as the biggest release since the launch of the App Store and the new OS comes with many major overhauls including support for Indian language keyboards.