Intel unveiled a new roadmap of mobile processors as well as a new branding strategy for its Atom lineup at MWC 2015, currently under way in Barcelona. The new Intel processors will be released under the names Atom x3, Atom x5 and Atom x7, which matches the "good-better-best" strategy that the company employs for its Core lineup of desktop and notebook processors.
The new Atom x3 lineup will include processors with integrated 3G or LTE modems, while the Atom x5 and Atom x7 will need to be paired with discrete modems just as existing processors are. Atom x3 processors will be Intel's first fully integrated mobile SoCs. They are based on Intel's SoFIA platform, which was developed after the company acquired the wireless arm of Infineon Technologies. SoFIA (Smart or Feature phone with Intel Architecture) is the company's integrated solution for emerging markets and low-cost devices.
SoFIA is based on the current Silvermont architecture and was developed primarily for Android, though Windows 10 will be supported. It was originally scheduled for 2014 but is only launching now. Atom x3 processors will be 64-bit capable and support two SIM cards. Wi-Fi, Bluetooth, FM radio and GLONASS are also integrated. LTE models will have optional NFC as well.
Intel's projected performance figures indicate that the Atom x3-C3230RK, a quad-core model running at up to 1.2GHz, will outperform MediaTek's MT6582 and Qualcomm's MSM8212 by 50 percent in light media tasks. Brands already signed on to produce Atom x3-powered devices include Asus, Jolla, Compal, Quanta, ECS and Pegatron.
On the other hand, the Atom x5 and x7 products are based on the new 14nm Cherry Trail architecture, which Intel announced had entered mass production earlier this year. These will be 64-bit and also support Intel RealSense, True Key and Pro Wi-Di, all of which are billed as enhanced user experiences.
The company is positioning the three new Atom brands below its Core M line, which was launched last year and is targeted at ultraportable fanless tablets and convertible devices. While the Atom x3 would be suitable for low-cost phones and phablets, the Atom x5 and Atom x7 could power mainstream to premium tablets, with screens ranging from 7 inches to 10 inches. Intel claims up to 2X graphics improvements in GFXbench and up to 50 percent gains in 3DMark Ice Storm Unlimited with an Atom x7, compared to a current-generation Atom Z3xx processor.
Lenovo, HP, Acer, Toshiba, Dell and Asus are on board to bring out Atom x5 and Atom x7 products. These are expected to hit markets in the first half of 2015, but more specific dates have not been announced.
Intel also announced a new lineup of discrete wireless products, including the XMM 7360 LTE modem which supports 3x carrier integration and global LTE band support.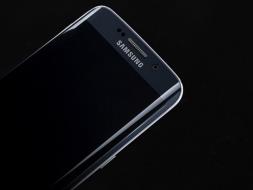 MWC 2015 in Pictures
Disclosure: Intel made the announcement at an event on the sidelines of MWC in Barcelona. Qualcomm sponsored the correspondent's flights and hotel in Barcelona