Telecom operator Idea Cellular has teamed up with Opera Software to launch Idea Web Pass, based on the Opera Web Pass platform unveiled earlier this week.
The Idea Web Pass enables users to enjoy customised and short-term mobile Internet packages via its three different plans, or passes, which can be used only via the Opera Mini browser. The newly launched Idea Web Pass packages are the Daily Internet Pass for Rs. 8, Weekly Facebook Pass for Rs. 7, and Weekly Internet Pass for Rs. 30. This will make it easier for anyone to get online, even if they are using a budget phone and don't want to pay for a full data plan.
Users don't have to go to any settings page to activate the web pass, but can instead access it directly from the Opera Mini browser on their mobile phones. If they click on "Idea Web Pass" on the Speed Dial page, then choose the subscription they want to use.
Idea subscribers can access the Idea Web Pass page via the Opera Mini mobile browser's Speed Dial page, and can also manage their subscriptions. The packages are available for both prepaid and postpaid Idea users. While the amount will be instantly deducted from the balance of prepaid users upon purchase of the Web Pass, it will be added to the bill of postpaid users.
The Opera Web Pass allows users to purchase short term data access from their respective mobile telephone carriers. It allows users to buy specific passes, for example unlimited browsing for a day. It also allows operators to offer other incentives like free Internet access for watching advertisements. Couple that with the fact that Opera Mini runs on a wide variety of platforms, and comes preloaded on several budget handsets, this move will make it easier than ever for people to get online, even from a basic phone, and even without a relatively expensive data pack.
Idea told NDTV Gadgets that these are just introductory packs, and that it may introduce more packages in the future, based on user response. "Opera's Web Pass platform allows operators to monitor and modify the Web Pass packages in near real-time," the statement said. "Idea can add/ test any combination of web pass easily and can choose to retain it based on user response."

"At Opera, we work towards connecting the world, and we believe that the web is for everyone. We trust that this partnership with Idea Cellular will help us to reach out to first-time users who have not been exposed to the web," says Sunil Kamath, Vice President for South Asia, Opera Software. "We have observed an increase in the usage of mobile Internet in this country, which will only continue to grow, inline with the expansion of 3G usage in more cities. Idea Web Pass will entice more users to get online and serve as a catalyst to boost mobile internet usage."
"Idea has consistently focused on growing data penetration across the country; we understand that a lot of Idea users choose to access a few preferred sites rather than buying full data plans. Our partnership with Opera for the web pass will help us to reach out to those users and provide them with a convenient data-plan option. We believe that more and more internet users accessing web via mobile phones will usher in a new wave of mobile-data growth in the country," says Sashi Shankar, Chief Marketing Officer, Idea Cellular.
Last week, Opera announced pre-registrations
are now open for the limited public-beta version of its data saving app, Opera Max for Android-based smartphone.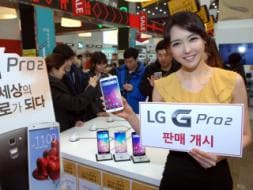 MWC 2014 in pictures