On Sunday, a video leaked showing what was allegedly the 'All New HTC One', or the expected successor to the HTC One flagship smartphone. The video has since been taken down from Roshan Jamkatel's account, after a very threatening exchange with HTC Senior Global Online Communications Manager, Jeff Gordon.
It's shocking how many phones have leaked into public knowledge this way - most famously Apple's iPhone 4 and then again the iPhone 4S. The iPhone 4 was supposedly found in a bar, and then later sold to Gizmodo. Apple meanwhile reported the phone stolen, which led to a police raid on one of the site's bloggers to recover the hardware. That's a fairly clear admission of authenticity, but HTC might have found an equally effective method of inadvertently confirming a leak.
Gordon's Twitter exchange with Jamkatel helps form the certainty that the video and the phone shown in it were real. The exchange starts with Gordon saying: "It's not going to be a good week for you, my friend." While Jamkatel immediately responds saying that the phone's a fake, Gordon's followup, where he says, "We have the IMEI and all other info. We'll be in touch." is ominous for Jamkatel, and also a tacit confirmation that the phone is in fact, real.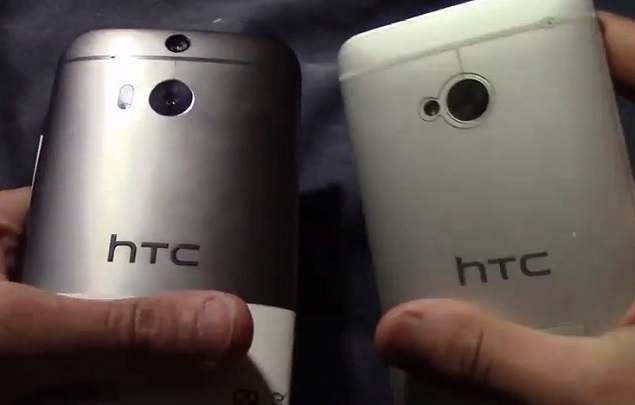 The removed alleged 'All New HTC One' video was re-uploaded by another YouTube user, and can be seen below - all twelve minutes of it.
Cynics could suggest that HTC "lost" the phone and staged the exchange, though no one seemed to be willing to say that when Apple's iPhone units went missing. Still, at a time when HTC is struggling to stay relevant, building interest in the flagship One phones is critical. And while the original HTC One was launched to largely favourable reviews, delays and other issues meant that the general market response was tepid, at best.
On the other hand, HTC is the company that spent $1 billion to get Robert Downey Jr to say Hold This Cat. A cheap stunt on social media doesn't really seem to be their style, unless their entire budget was blown on the conceptual ads at least!
For the latest tech news and reviews, follow Gadgets 360 on Twitter, Facebook, and Google News. For the latest videos on gadgets and tech, subscribe to our YouTube channel.
Related Stories