It seems as if the rumoured HTC Desire 620, the handset that was reportedly listed on the NCC (Taiwan's equivalent of the FCC) website earlier this month, is close to launch as what appears to be a retail-ready version of the smartphone has been spotted in several purported images. The exact launch date of the handset is yet to be revealed.
It is also not clear as to which rumoured variant of the handset has been shown in the images. To recall, the NCC had reportedly approved two variants of the Desire 620, namely Desire 620h and Desire 620u. While the former features 3G connectivity, the latter appears to be the 4G version of the handset.
However, the Desire 620 shown by a Bulgarian website Nixanbal.com (cached version via Phonearena) is said to feature a 5-inch HD display, unknown quad-core 1.2GHz processor, Adreno 306 GPU, 1GB of RAM, 8GB of inbuilt storage, 8-megapixel main camera and a 5-megapixel front-facing camera, and an interchangeable 2100mAh battery.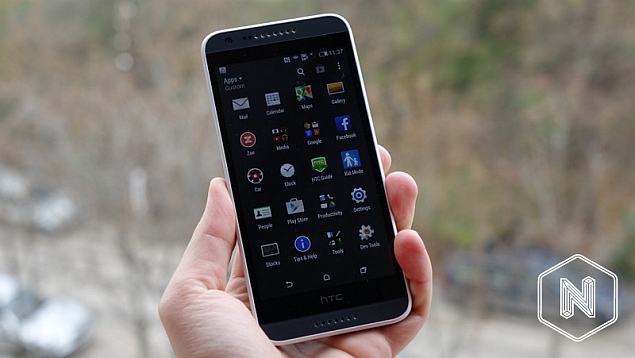 The Android 4.4.4 KitKat running Desire 620 is said to also sport the company's latest Sense 6 interface. In addition, the smartphone also shares the design profile of Desire 820 including the dual-front speakers.
Taiwan-based HTC earlier this month, expanded its Desire range of smartphone profile by introducing Desire 820s.
The firm previously launched its Desire 820 and Desire 820q in India last month. All the three smartphones feature almost the same specifications except some changes in their processors and RAM.
While the Desire 820 features a 64-bit octa-core Qualcomm Snapdragon 615 SoC with 2GB of RAM, the Desire 820q and Desire 820s run on 1.2GHz quad-core chipset with 1GB of RAM and 64-bit 1.7GHz octa-core MediaTek MT6752 processor with 2GB of RAM respectively.
For the latest tech news and reviews, follow Gadgets 360 on Twitter, Facebook, and Google News. For the latest videos on gadgets and tech, subscribe to our YouTube channel.
Related Stories