Google is widely expected to
announce
the final Android L build alongside
Nexus 6
smartphone and
Nexus 9
tablet on Wednesday.
Now, further cementing the fact, a teaser video posted by Android's official YouTube channel on Tuesday shows some finalists for the name of Android's next mobile and tablet operating system, while confirming the version number as 5.0. Additionally, a Google developer has separately hinted that the L in Android L might refer to Lollipop.
Sundar Pichai, Senior Vice President at Google in charge of Android, Chrome and Google Apps tweeted the teaser video and said, "Met some sweet new friends today." The tweet had hashtags for National Dessert Day and Android.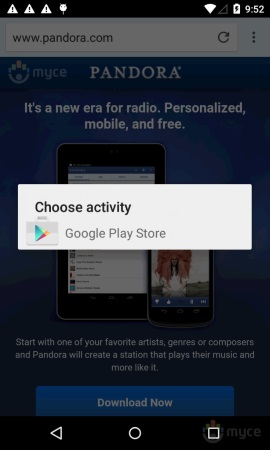 The teaser video shows some desserts auditioning for the 'Android L' casting, including Lemon Meringue Pie, Lava Cake, Lady Fingers, and Lemon Drop. Interestingly, Oreo is also seen standing in the queue. At the end of the 32-second teaser video, a tagline says "there can only be one L."
For those unaware, Google has been known for naming versions of its Android mobile operating system for smartphones and tablets after desserts; however, for the first time the company announced a branded candy name last year for Android 4.4, calling it KitKat in partnership with Nestle.
Reports have hinted that Android L will be likely called Android 5.0 'Lemon Meringue Pie' or LMP. While the LMP can have other expansions, Lemon Meringue Pie seems a good fit for a traditional Android dessert name.
In other news, a Google developer has tipped the name of next Android build. First spotted by Myce, the developer posted a screenshot that purportedly shows a debug icon with a face of Android robot on top of a stick, suggesting Lollipop.
The screenshot was posted on Chromium Issue Tracker (has been since pulled down) and showed the de-bug icon on the notification tray.