Asus, at its ZenFestival event in New Delhi on Thursday,
showcased
new devices including the latest
ZenFone 2 Deluxe
,
ZenFone Selfie
,
ZenFone 2 Laser
, and
ZenFone Max
alongside announcing two new ZenPad tablets - the
ZenPad 7.0
and
ZenPad 8.0
. The new ZenFone smartphones are all in the low to mid-range segment, much like the earlier phones in this series. During the launch, Asus Chairman Jonney Shih said that the company has shipped 1.5 million handsets to India in a year since July last year.
Shih also stated that the entire ZenFone smartphone range received an "impressive" response in various markets. Adding on to Shih's claims, Asus CEO Jerry Shen who was at the sidelines of the event, told NDTV Gadgets that the company expects to reach 20 million shipment mark this year with its current ZenFone portfolio which includes the Intel-powered ZenFone 2 launched in April.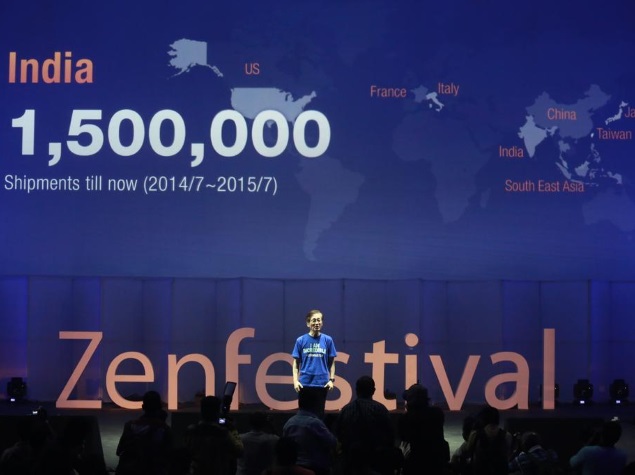 Asserting that India is an important market for Asus, Shen added that the company chose India over its home base in Taiwan for the global launch of its ZenFone 2 Deluxe and ZenFone 2 Laser smartphones. Asked about plans for a new 'flagship' device, Shen explained that Asus tries to offer "best user experience" at every price point, pointing to the presence of Corning Gorilla Glass 4 and other 'premium' features on Asus ZenFone Selfie.
Shen claimed that Asus designs its products to compete against the likes of high-end offerings like the iPhone 6, iPhone 6 Plus, Samsung Galaxy S6, and Galaxy S6 Edge. The affordable flagship is, of course, an increasingly crowded category, with brands like Xiaomi, OnePlus, Micromax, and Motorola all competing with Asus on specifications, at similar price points.
NDTV Gadgets asked Shen whether Asus plans to launch a handset with curved display. Shen didn't answer directly but hinted that Asus is planning to do something special with its third-generation ZenFone smartphones. Asus VP Eric Chan added that the curved display feature on smartphones is a "plus and nice to have" feature.
We quizzed Shen on the company's insistence on using model numbers as part of the name to differentiate one phone from the other, instead of easy to understand names. Shen started off by validating our concern, and then added that after receiving feedback from consumers about ZenFone 2 series, the company has launched new handsets with specific names.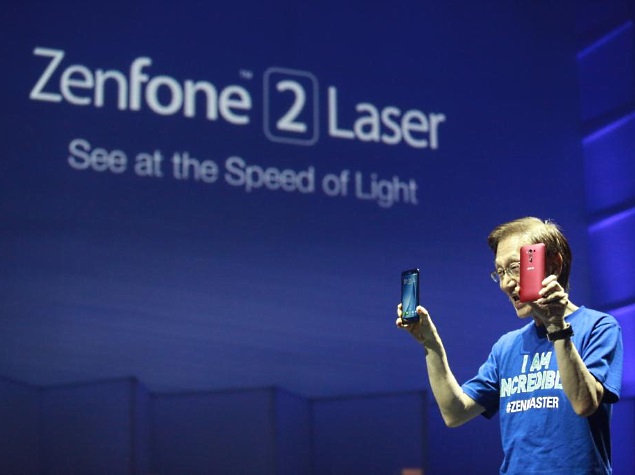 "Before we had the ZenFone 2 with different SKUs that made consumers confuse so we though this kind of naming such as Selfie, Laser, and Deluxe will help them to choose," he said. Explaining further Shen added that, "If someone likes clicking selfies, then the consumers can buy the new ZenFone Selfie."