Geeksphone, the Spain-based phone manufacturer, which announced
Revolution, a smartphone capable of running Android as well as the Firefox OS
smartphone operating systems last year, has now revealed details about the smartphone. However, the company has still not revealed pricing and availability details of the
Revolution
phone.
The company has posted the first product images of the Revolution, and has also revealed details about switching between the Google's Android OS (no word on the version) and Firefox OS. The company claims that Geeksphone's MultiOS technology will allow users to switch between Android, which will be running on top of Revolution phone by default, and Boot2Gecko by Mozilla, or any other community-supported OS. Geeksphone has also revealed that users will be offered regular updates via a 1-click OTA system.
It's worth pointing out that Geeksphone cannot use the name Firefox OS for the software powering its phone, as that is reserved for OEMs that have tie-ups with carriers. It uses the Boot2Gecko name, the project title for the Firefox OS during development.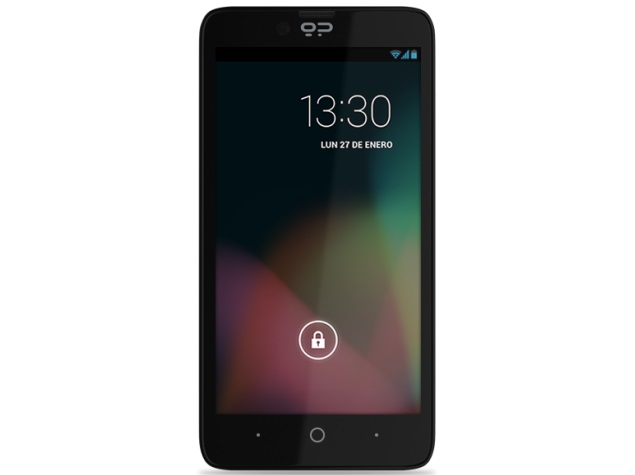 According to Geeksphone's official site, the Revolution phone will feature a 4.7-inch qHD (540x960) IPS display. The smartphone is powered by a 1.6GHz dual-core Intel Atom Z2560 processor alongside 1GB of RAM. The Revolution phone sports an 8-megapixel rear camera with an LED flash, while there is also a 2-megapixel front-facing camera onboard. It comes with 4GB of inbuilt storage, which can be expanded up to 32GB with the help of microSD card. It packs a 2000mAh battery. The Revolution phone supports Bluetooth, Wi-Fi, A-GPS, Micro-USB and 3G connectivity.
Earlier this month, Geeksphone, along with Silent Circle, an encrypted communications firm, announced it would introduce a smartphone at the upcoming Mobile World Congress 2014 event in Barcelona, focused only on the privacy of the users. The company calls the device the Blackphone.
For the latest tech news and reviews, follow Gadgets 360 on Twitter, Facebook, and Google News. For the latest videos on gadgets and tech, subscribe to our YouTube channel.
Related Stories