CES 2013 is just round the corner and from the details that are available as of now, it seems that the star products from the Chinese handsets makers will be the large screen phones. ZTE has already
launched its Nubia Z5 phablet
and the same is expected to be make an appearance even at the CES. Huawei, on the other hand is expected to take the wraps of its 6.1-inch Huawei Ascend Mate device and 5-inch Huawei Ascend D2.
Just a few days back, we had reported about Huawei Ascend Mate shown off at a Huawei store in China by the company's Chairman. Now fresh images of this device have been posted online, which provide a much clearer look of what the Huawei Ascend Mate will look like. According to the pictures posted by MyDrivers, it appears that Huawei Ascend Mate will have a unibody design along with curved borders.
The rumoured specs for Huawei Ascend include a 1.8GHz quad-core processor, 2GB RAM, 13-megapixel camera, and a 4000mAh battery. It is also being speculated that Ascend Mate may have a full-HD screen.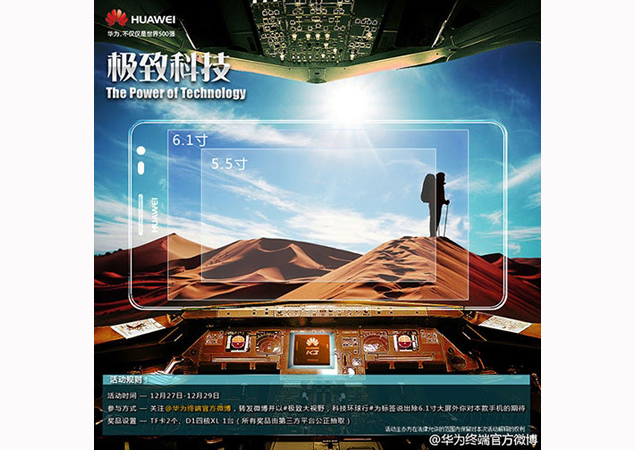 Apart from the fresh lot of pictures, the website has also posted a picture of the forthcoming advertisement for this Huawei device has also been leaked. This ad compares Huawei Ascend Mate's screen to Samsung Galaxy Note II's 5.5-inch screen.
Another Huawei device that is expected to be unveiled at the CES 2013 is Ascend D2. Some pictures of this new device too have been posted online via the website IT Home. From these leaked pictures it appears that Huawei Ascend D2 may not offer anything path breaking in terms of physical design. Speculations doing the rounds claim that Huawei Ascend D2 will be a 5-inch full-HD display (1920X1080p). The other specs that are expected for this device are 1.5GHz quad-core processor, 2GB RAM, a 13-megapixel rear camera, and Android 4.1 Jelly Bean.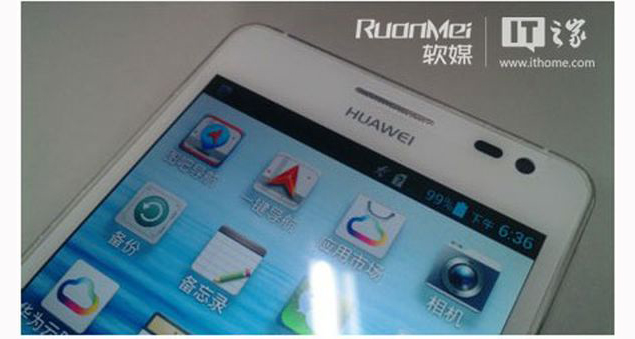 From the recent leaked pictures, it appears that Ascend D2 will come with a 3000mAh battery on board and will be available in China for CNY 3,299, which translates to roughly $525.
Image Credit: MyDrivers and IT Home