Cyanogen back in 2014 announced an
exclusive partnership
with Micromax that led OnePlus to remove the Cyanogen OS branding from its OnePlus One smartphones
just ahead of the India launch
. Cyanogen last year parted ways with OnePlus after
several months of rough weather in their relationship
, and the Chinese OEM has since been releasing smartphones with its own custom ROM - OxygenOS.
Micromax's Yu Televentures subsidiary on the other hand has been releasing Cyanogen OS powered Yu handsets ever since. However, it seems the exclusive Cyanogen-Yu deal no longer exists as Lenovo will be soon launching a Cyanogen OS-powered smartphone in the country.
The Chinese company has confirmed plans to launch the first smartphone under its online-only sub-brand - the Zuk - in India which will be running Cyanogen OS out-of-the-box and will see light of day in the second week of May. Ahead of the launch, Gadgets 360 met Anuj Sharma, Head of Product Marketing - Lenovo, to talk about the company's strategy for the new sub-brand.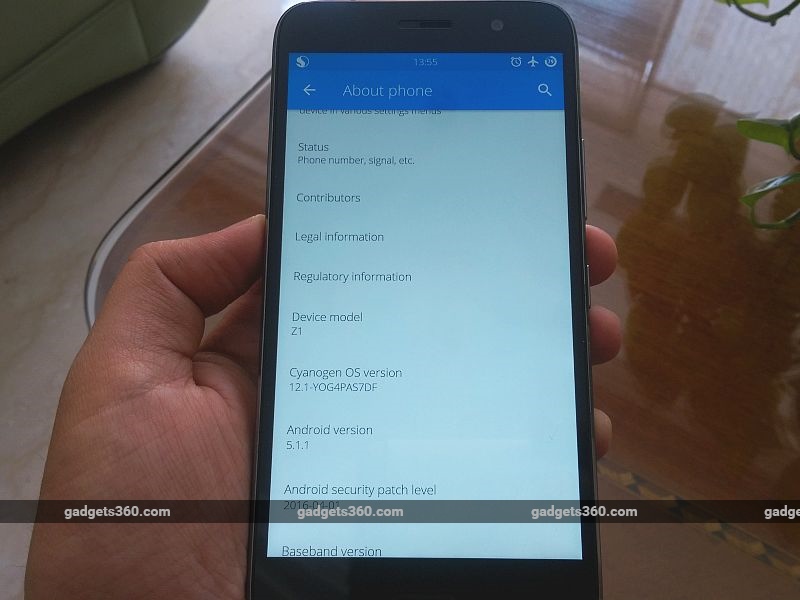 On being asked about whether the exclusive deal between Cyanogen and Micromax will limit Lenovo to sell Z1 in India, Sharma said, "It [the deal] was there before that's what I was told by Cyanogen team. But the team now said its ok now. So we are going ahead with the launch."
The Lenovo Zuk Z1 will be running Cyanogen 12.1 based on Android 5.1 Lollipop when launched in India.
This will mean that now Micromax's Yu will no longer be the only brand launching Cyanogen OS-powered handsets out-of-the-box in India. Gadgets 360 has also reached out to Yu Televentures for a comment, and will update this story when the company responds.
Sharma also confirmed that Lenovo will be launching a 64GB model of the Z1 in India. Considering that the Lenovo's 64GB Zuk Z1 was priced at CNY 1,799 (approximately Rs. 18,250) in China, we can expect the company to price the smartphone at around this range only in India.
While talking to Gadgets 360, Sharma also hinted that Lenovo will try to price the Lenovo Zuk Z1 aggressive to take on other smartphones in the same price category.