BlackBerry CEO John Chen last month showcased the company's first Android smartphone, BlackBerry Priv, in a video. The video did not reveal much about the features of the slider handset at that time. However, now a new set of leaked images show the device's video recording capabilities and more.
The Android-powered BlackBerry Priv would come with support for 4K (2160x4096 pixels) resolution video recording at 30 frames per second, as shown in the images leaked by N4BB website. The dual-curved screen smartphone would also offer video recording options in full-HD (1080x1920 pixels) resolution and HD (720x1280 pixels) resolution with both 60fps and 30fps (seen below). The smartphone features 18-megpaixel rear camera.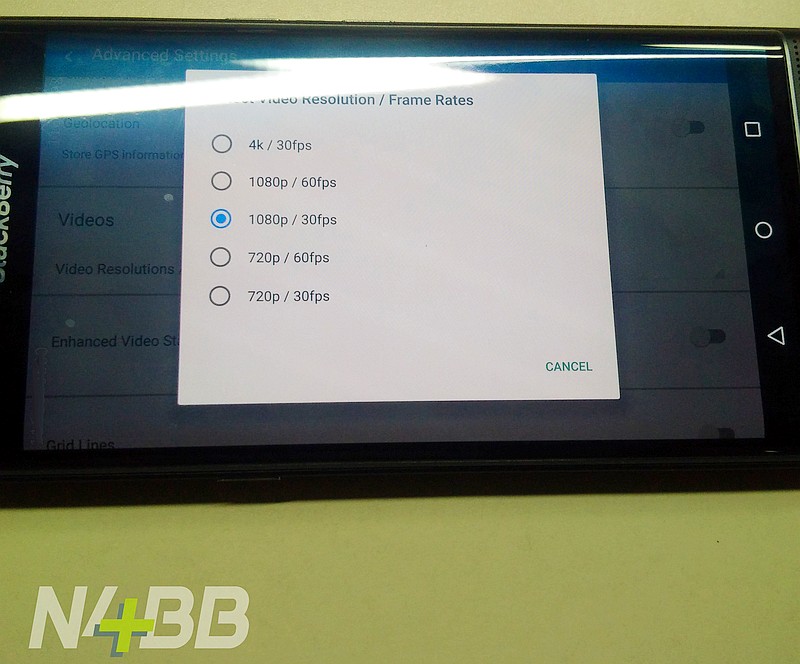 An image also shows the BlackBerry Safeguard app (seen below), which is said to let users view the BlackBerry Priv's security status. Users can view and edit the smartphone app settings, developer options, screen lock, and more using the application. The report claims the device to run on hexa-core Qualcomm Snapdragon 808 processor, clubbed with Adreno 418 GPU, something yet to be confirmed by the Canadian smartphone maker, but is in line with previous leaks. The unit seen in the leaked images is said to run on Android 5.1.1 Lollipop. Images also show Priv to sport a battery level indicator on right-side of the display when charging. The Home button swipe gesture has also been reportedly tweaked.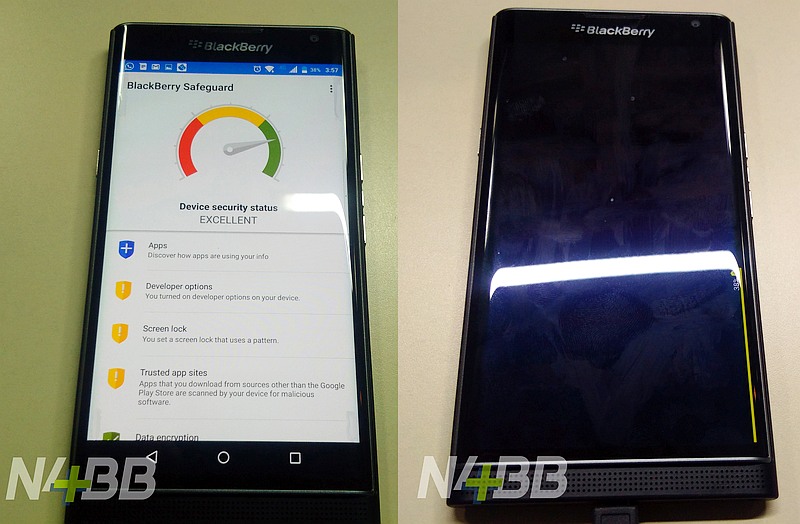 Based on preliminary leaks and rumours, the Priv (or previously rumoured as Venice) smartphone is said to feature a 5.4-inch QHD (1440x2560 pixels) dual-curved display, 3GB of RAM, an 18-megapixel rear camera, and a 5-megapixel front-facing camera. BlackBerry is yet to announce a launch date for its Priv Android slider smartphone beyond "late in the calendar year".
For the latest tech news and reviews, follow Gadgets 360 on Twitter, Facebook, and Google News. For the latest videos on gadgets and tech, subscribe to our YouTube channel.
Related Stories