BlackBerry and Porsche Design have announced a new premium smartphone, the Porsche Design P'9982.
The BlackBerry Porsche Design P'9982 smartphone from BlackBerry will be globally available from Porsche Design stores, select carriers and retailers starting November 21. BlackBerry has also announced a limited Crocodile edition of the Porsche Design P'9982, which will be available beginning early December with a limited run of just 500 devices. However, the pricing details of the P'9982 have not been announced, yet.
Further, BlackBerry notes that the P'9982 runs a customized version of the BlackBerry 10.2 OS. Much like the BlackBerry Z10, the P'9982 is powered by a 1.5GHz dual-core Qualcomm MSM8960 chipset, coupled with 2GB of RAM. It sports a 4.2-inch display with a resolution of 768x1280 pixels. The premium BlackBerry smartphone comes with 16GB inbuilt storage and is expandable up to 64GB with microSD card.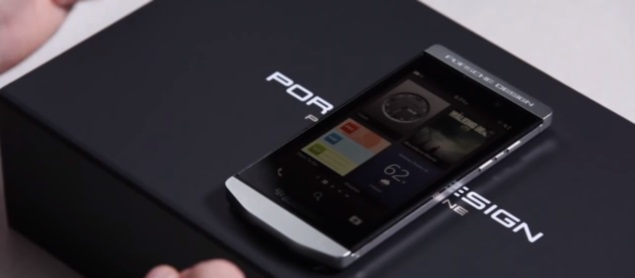 The BlackBerry Porsche Design P'9982 comes with host of BlackBerry apps like BBM Now, BBM Video with Share Screen, BlackBerry Story Maker, Camera Time Shift mode, and Priority Hub.
Additionally the P'9982 features apps for Porsche Design customers, including productivity, games, videos and music apps.
Commenting on the launch, Juergen Gessler, CEO of the Porsche Design Group said, "Engineered Luxury meets Powered Performance - what has been true for the first Porsche Design smartphone is even truer for the all-touch P'9882. Once again the collaboration with BlackBerry has led to a device that implements our Iconic Style credo without compromises. With the P'9982 we extend our range of modern luxury smartphones and establish ourselves as a market leader in this segment."
Alistair Hamilton, Senior Vice President of Design at BlackBerry, described the phone at the launch event, saying, "The new all-touch P'9982 smartphone combines a unique design from an iconic brand with the power of BlackBerry 10. Every aspect of this smartphone has been purposely designed and built for a powerful premium experience."
BlackBerry has also released a hands-on video, which you can watch below.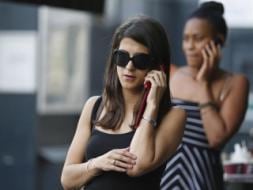 Mobiles launched in November 2013

BlackBerry Porsche Design P'9982 key specifications
4.2-inch display with a resolution of 768x1280
1.5GHz dual-core Qualcomm MSM8960
2GB RAM
BlackBerry 10.2
16GB, expandable up to 64GB via microSD card