BlackBerry CEO John Chen had previously indicated that the company may launch another
Android smartphone in 2016
which will be targeted at the mid-range segment. Now, Chen at the ongoing
CES 2016
event has revealed that
BlackBerry
may release not one but two phones - both running Google's Android OS.
As before, Chen declined to share any details about the launch of new Android-based phones from BlackBerry. At CES, Chen also announced that BlackBerry Priv will now be available via T-Mobile, Sprint, and Verizon, and will no longer be AT&T exclusive in the US.
Last month, Chen had elaborated when asked about plans for another Android phone, "Depends on the Priv. If the Priv is well received in the market and looks like it is. There's a good chance [...], we will still focus on the high-end probably closer to mid-range coming out in 2016."
Following on his previous comments, Chen told CNET, "so far, so good. I'm taking a cautiously optimistic view." At the same event, BlackBerry's Ron Louks on being asked (via CrackBerry) about Marshmallow update for the Priv smartphone said that the company will reveal news about update in the first quarter of 2016.
Apart from the phone business, Chen also talked about the Canadian company's new QNX-based self-driving car software.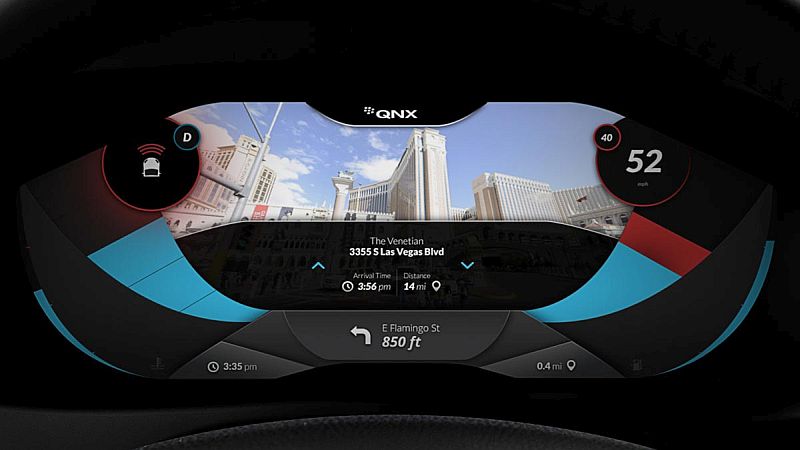 BlackBerry's new platform for self-driving cars is said to make use of features such as collecting and interpreting data from outside and feed it in the car's driver assistance system. The company is looking to build a core for self-driving cars on top of which various car makers can build features. One of the concepts reported is building a reference system for "building multi-camera car vision systems."
To recall, BlackBerry apart from mobile business has been into various segments including in-car technology.
At CES 2016, BlackBerry announced that Ford will be porting its SmartDeviceLink (SDL) technology for the QNX CAR Platform for Infotainment. BlackBerry's subsidiary QNX also showed off some concept cars at the event.