There have plenty of leaked photos and videos available for the touchscreen BlackBerry 10 smartphone and now the QWERTY BlackBerry 10 smartphone has surfaced online. Two blurry photos of what appears to be the N-Series BlackBerry 10 smartphone have been posted on the Chines website
cnbeta.com
.
From the leaked images it appears that the QWERTY BlackBerry 10 smartphone will have curved corners and will not be radically different from the current range of QWERTY handsets being offered by the Canadian handset maker.
The major difference seems to be that the company has done away with navigation and menu buttons, which means that there is a possibility that there will be no trackpad on the N-Series BlackBerry 10 smartphones. Also, it appears that these devices will have a slightly larger screen than what is currently being offered to BlackBerry users.
Just a few days back, the grapevine was abuzz with the fact that this N-Series smartphone might be called BlackBerry X10.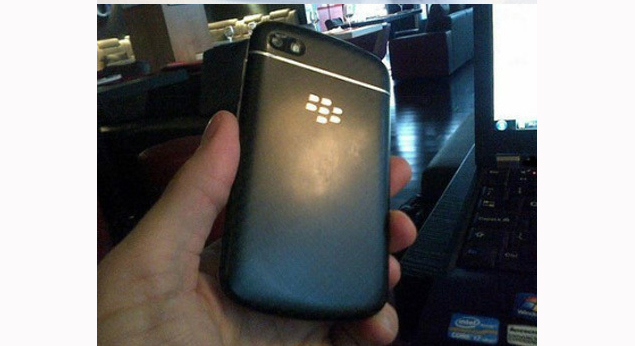 Research In Motion (RIM) has already announced that they will be launching their new BlackBerry 10 operating system and touchscreen device running on this platform on January 30, 2013. According to various leaks it seems, RIM plans to ditch 4 digit names (like BlackBerry Curve 9300) and call the forthcoming full-touch BlackBerry 10 smartphone the 'BlackBerry Z10'.
We've also seen the BlackBerry 10 OS being demoed across various official and unofficial videos. The BlackBerry 10 operating system has been designed afresh from the ground-up, with an interface optimised for touch-screen devices. At the heart of BlackBerry 10 is the BlackBerry Hub, which is the focal point of the new operating system. BlackBerry Hub is the one-stop place to access all your messages - from social networking to work and personal emails, from BBM to text-messaging and voice calls. BlackBerry 10 comes with a new soft-keyboard that learns user habits and gets better at predicting input over time.
Image Credit: CN Beta

For the latest tech news and reviews, follow Gadgets 360 on Twitter, Facebook, and Google News. For the latest videos on gadgets and tech, subscribe to our YouTube channel.
Related Stories