Asus launched its range of ZenFone handset series in Southeast Asia on Tuesday. The Series includes the Asus ZenFone 4, ZenFone 5 and ZenFone 6 smartphones, all of which were first introduced at the CES 2014 event held in January.
The Asus ZenFone handsets include the new ZenUI skin on top of Android 4.3 Jelly Bean (all three devices will be upgradeable to Android 4.4 KitKat). According to Asus, ZenUI is built with simplified, easy-to-access icons and menus, select themes to match the device colours, and a What's Next feature to keep a track of a user's daily schedule.
The Asus ZenFone 4, ZenFone 5 and ZenFone 6 also come with a 'PixelMaster' camera technology that includes a set of features such as Selfie Mode and Depth of Field Mode, Low Light Mode and Time Rewind to deliver what Asus calls an enhanced image capturing experience.
It has been also noted that the Asus ZenFone 5 is available in Singapore for SGD 249 (roughly Rs. 11,900) and will be followed by ZenFone 4 and Zenfone 6 later. In Indonesia, the ZenFone 4, ZenFone 5 and ZenFone 6 are priced at IDR 1,099,000 (roughly Rs. 5,700), IDR 2,099,000 (roughly Rs. 11,000) and IDR 3,099,000 (roughly Rs. 16,300) respectively, CNET reports.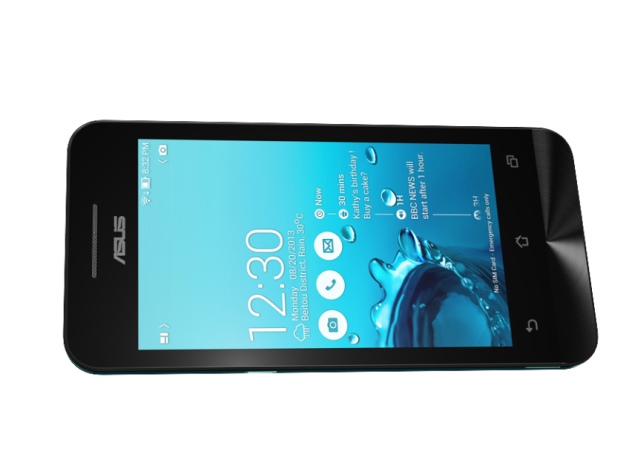 Asus ZenFone 4 sports a 4-inch WVGA (800 x 480 pixel) resolution display supported by a dual-core 1.2GHz Intel Atom Z2520 processor with Quad-Thread Hyper-Threading Technology and 1GB of RAM. The smartphone also features a 5-megapixel rear and 0.3-megapixel front-facing camera optics. The internal storage is not mentioned by the firm but it can be expanded up to 64GB via microSD card.
Since it's a low-end smartphone, the ZenFone 4 misses out on 4G connectivity and settles for a DC-HSPA+ network with a high speed of 42/5.76Mbps. Integrated Wi-Fi and Bluetooth options are also available with the handset. The Asus ZenFone 4 comes with 1170mAh battery capacity and has a dimensions of 124.4 x 61.4 x 11.2-6.3mm. The smartphone is available in 5 colour variants - Charcoal Black, Pearl White, Cherry Red, Sky Blue and Solar Yellow.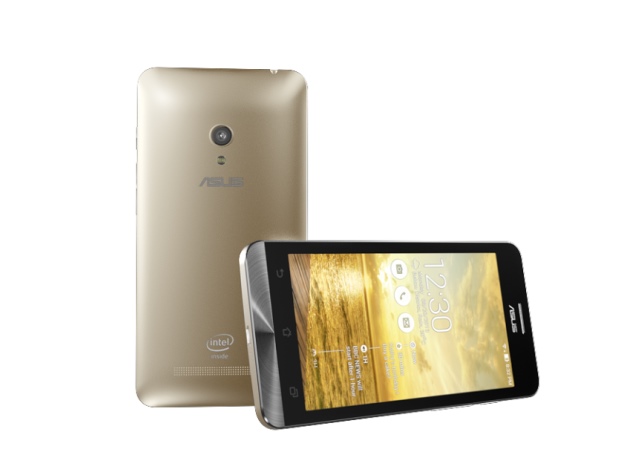 Asus ZenFone 5 features a 5-inch 720p IPS display and is supported by a slightly better processor - dual-core 2GHz Intel Atom Z2580 with Quad-Thread Hyper-Threading technology and 1GB of RAM. ZenFone 5 sports an 8-megapixel rear camera and a 2-megapixel front facing camera for video chatting. The handset's storage memory is also expandable to 64GB via microSD card. While the connectivity options are the same as ZenFone 4, the battery capacity is bumped to 2050mAh along with increased dimensions - 148.2 x 72.8 x 10.3-5.5mm. ZenFone 5 will be available in Charcoal Black, Pearl White, Cherry Red, and Champagne Gold.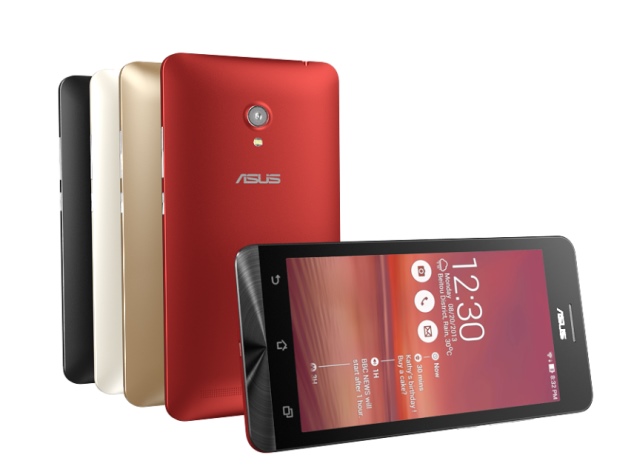 Asus ZenFone 6 sports a similar IPS display of 720p resolution but on a 6 inch screen. While the processor and RAM are similar to that of ZenFone 5, the camera sensor size has been revamped to 13 megapixel (rear) and 2 megapixel (front). With similar expandable storage features as ZenFone 5, Asus ZenFone 6 includes a 3230mAh battery capacity and is bigger in size than ZenFone 4 and 5 - 166.9 x 84.3 x 9.9-5.5mm. ZenFone 6 is available in Charcoal Black, Pearl White, Cherry Red, and Champagne Gold.
In the launch statement Jonney Shih, Asus chairman, said, "We are very excited to bring this empowering luxury to consumers in Southeast Asia. I have always believed that the best technology is that used by a mass audience, so when we set foot on this journey in search of incredible, we aimed to create the most extraordinary phone for everyone to enjoy."
"Intel is proud to join ASUS on the ZenFone journey with our Intel Atom processors. ZenFone offers an incredible user experience at a competitive price, and that will be a compelling proposition for consumers," added Gregory Bryant, Intel Vice President and General Manger, Asia-Pacific and Japan Region.