NTT DoCoMo Inc will begin selling Apple Inc's iPhone as early as this autumn, sources familiar with the matter said on Friday, as it seeks to halt a loss of market share to rivals already offering Japan's most popular smartphone.
DoCoMo, Japan' biggest mobile carrier, had long resisted taking on the iPhone, which remains the most popular smartphone in Japan despite the ascendance of Samsung Electronics Co Ltd's Galaxy series elsewhere.
It has paid heavily for that strategy as it ceded market share to smaller competitors KDDI Corp and Softbank Corp.
DoCoMo, a pioneer in mobile Internet and one of the last of the world's large mobile carriers still not offering the iPhone to its 60 million customers, said in a stock exchange statement that it had nothing to announce on the matter.
Apple is expected to unveil the latest version of iPhone at an event on September 10. The Nikkei business daily said an announcement that DoCoMo would begin marketing the iPhone is likely to come on the same day.
Shares in Softbank, the first Japanese carrier to offer the iPhone, fell 2.8 percent as of 0115 GMT on Friday, while KDDI dipped 0.1 percent. DoCoMo was 0.5 percent higher after opening up more than 3 percent.
The sources said DoCoMo would continue with its planned winter promotions for handsets made by Sony Corp, Sharp Corp and Fujitsu Ltd.
Fujitsu shares, which had risen on news that it would be included in the winter promotions, fell 1.6 percent. Sony rose 0.5 percent while Sharp fell 1.3 percent. Tokyo's benchmark Nikkei average was down 1.2 percent.
Although DoCoMo's negotiations with Apple had been shrouded in secrecy, it was widely believed that strict contractual obligations typically linked to iPhone sales would have conflicted with the Japanese mobile leader's practices.
The sources said it was not clear exactly when a DoCoMo iPhone would go on sale.
© Thomson Reuters 2013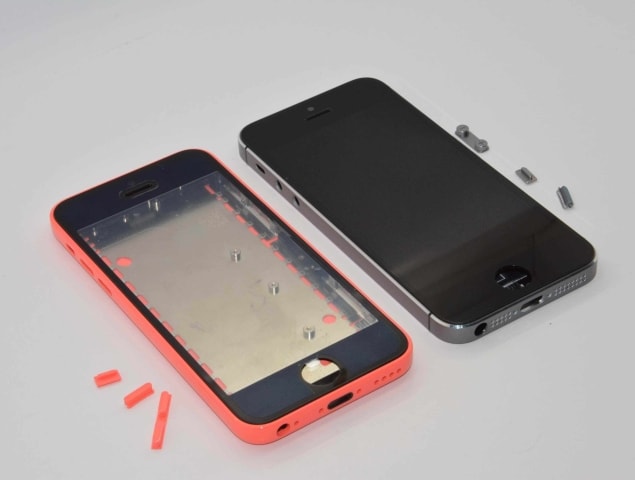 Are we looking at Apple's new iPhones?