After rounds of rumours regarding Apple's partnership with GT Advanced Technologies (GTAT) regarding the manufacturing sapphire displays, one of the most important and possible the first concrete evidence has surfaced online.
It has been reported that GT Advanced Technologies has received sapphire crystal display tool components, which are enough to manufacture between 100 and 200 million 5-inch iPhone displays, according to 9to5mac.
The news comes from some leaked documents via an analyst, Matt Margolis (who had previously speculated about solar-charging sapphire displays), who reveals the import/export history, showing two machines being imported by GTAT. The description of the machines state "Intego Sirius Sapphire Display Inspection Tool Gts 1206 Incl. Cleaning Station Sn L10062-02 H S Code 90314990." The document can be seen below.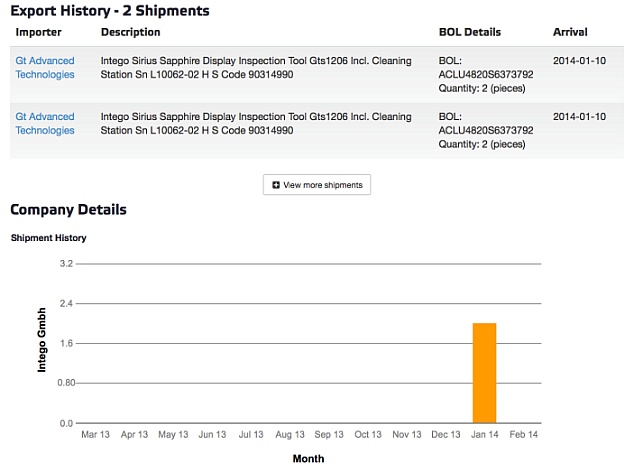 The documents further detail the tool components, stating "Lowering manufacturing and fabrication costs of sapphire is a key driver for accelerating the adoption of its use in new market segments such as cover screens for smartphones and mobile devices. GT Advanced Technologies is working with key downstream technology providers to optimize fabrication processes and technologies to lower the cost of sapphire cover screen material."
"GT is partnering with Intego GmbH to develop a series of automated sapphire inspection tools that will increase the yield of high quality sapphire material from each boule and ensure that only high quality material enters the value stream. The SIRIUS Slab automated sapphire inspection tool begins a new level of repeatability and performance throughput to the production of sapphire material intended for high volume markets such as mobile and touch screen devices," the document further adds. The machines (drawn in the image below) purchased are said to process multiple sapphire crystal screen slabs at a time.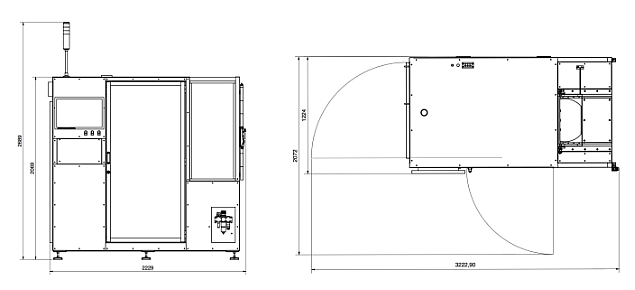 The recent SEC filing of GT Advanced indicate the firm working for Apple for the company-related products. The SEC filings can be seen below in the image.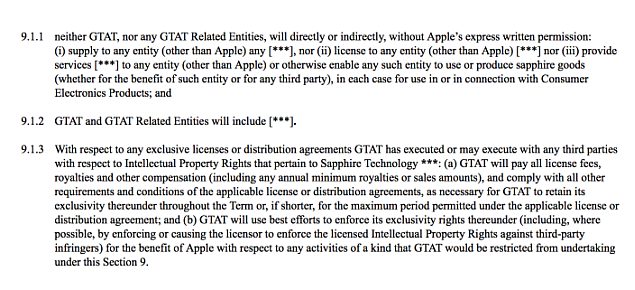 In addition to sapphire display testing tools, GT Advanced is also said to have purchase several furnaces and chambers. The two work together, transforming sapphire crystal into "boules", which will be later polished and sliced into display shapes.
According to Margolis, till now GT Advanced has received around 518 of the below pictured furnaces, with another 420 machines in pipeline to get assembled. As per Margolis, 518 machines could create around 103 million - 116 million 5-inch displays per year, with 420 additional machines nearly doubling the numbers.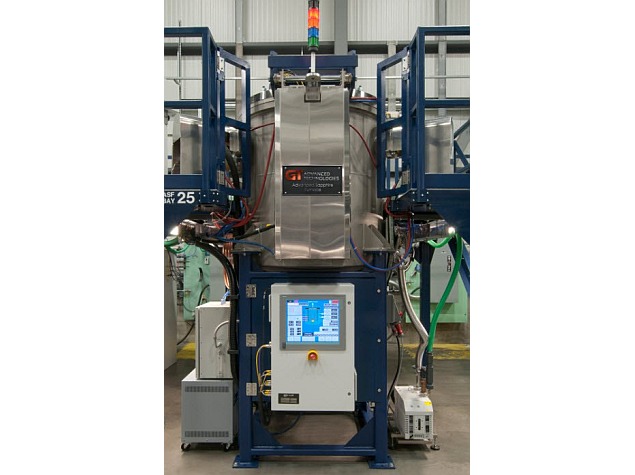 If the above mentioned leaks from Margolis are said to be true, Apple could again be the first one to flaunt a sapphire display on its devices and bring something new in the consumer electronics market.
The following video showcases an iPhone installed with a sapphire screen coating and the level of damage it can resist.