Apple at its WWDC Keynote on Monday also
announced
the list of mobile devices that will be compatible with the new version of its mobile and tablet operating system,
iOS
8. The new
operating system
for Apple mobile devices is now available for developers, while the public release is scheduled fir this fall.
According to the company, the new iOS 8 will be compatible with Apple iPhone 4s, iPhone 5, iPhone 5c, iPhone 5s, iPad 2, iPad with Retina Display, iPad Air, iPad mini, iPad mini with Retina display and iPod touch (5th generation). An image of the list from Apple's WWDC presentation slide has been posted by 9to5mac. Unfortunately, the dated Apple iPhone 4 is not compatible with the iOS 8.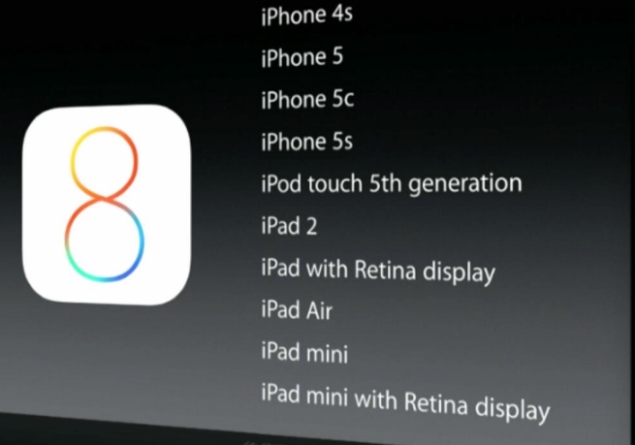 Apple is touting iOS 8 as the biggest release since the launch of the App Store and the new OS comes with many major overhauls including support for Indian language keyboards.
(Also see: 10 New iOS 8 Features Showcased at WWDC)
Some of the new features in iOS 8 include the Healthkit, which can gather all the information from various health and fitness apps and devices; default messages app gets a major update (now allows adding and removing contacts in group messaging, leave a conversation, and set up a do-not-disturb mode); Safari extensions are now open, something that has been lacking for a while; interactive notifications and widgets; Bing now powers the search function in Spotlight, on both OS X and iOS 8, and a new private search option for Safari, DuckDuckGo.
(Also see: 10 Big Changes in OS X Yosemite)
Other major additions to iOS 8 include Continuity feature that makes Mac and iOS devices 'perfect companions'; increased support for third-party software, and new family sharing, where users can set up to six devices to share photos, reminders, calendar, and also books, shows and music.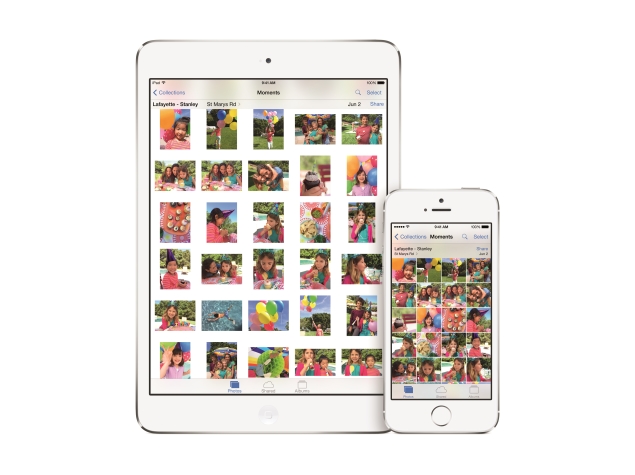 Apple has also announced several new features for Siri, including an always-on, voice activated mode that activates by saying, "Hey Siri".
The Cupertino-based company also announced the latest iteration of OS X dubbed Yosemite which the company says has been redesigned and refined with a "fresh, modern look, powerful new apps and amazing new continuity features."