Google's
Sundar Pichai
, Senior Vice President, Android, Chrome and Apps, has revealed that the company is working on a new mobile payment system called Android Pay.
While talking at Mobile World Congress 2015, Pichai talked on various topics including mobile payments. He claimed that on Black Friday around 40 percent of transactions were done via mobile.
On being asked about Google's plans for a mobile payment system, Pichai said (via The Verge), "We're doing something called Android Pay, it's an API layer in Android."
He explained that the Google is working on a mobile payment framework and any partner (OEM) can use Android Pay APIs. "Anybody else can build a payment service on top of Andorid and plug into Android Pay APIs," Pichai said.
Further detailing Android Pay, he added, "Google Wallet will be a customer of Android Pay, as would other services in China, for example. It will have NFC components." For those unaware, Google's Wallet is a digital and mobile wallet that stores debit cards, credit cards and other payment information payments and money transfers. The Google Wallet mobile app via near field communication also facilitates payment in-store. Currently, Google Wallet app is available to US users on devices.
Recent reports tipped that Google might launch the new payment API called Android Pay during Google I/O conference in May. The report stressed that Android Pay is being "built from the ground up" for Android developers using Host Card Emulation (HCE), and it would power in-store and in-app payments directly, apart from allowing firms to enable mobile payments via their own apps.
On being asked whether Android Pay might be a competitor to Samsung's newly announced Samsung Pay, a mobile payment system that supports both NFC and MST payments, Pichai responded, "We're on a different timeline than Samsung with their platform, but they don't necessarily compete." As of now, Pichai didn't reveal any further details about the upcoming Google's payment system.
Google recently partnered with Softcard to make Google Wallet the app preloaded on Android smartphones sold by US carriers AT&T, T-Mobile and Verizon.
Apple unveiled its Apple Pay payment system last year that allowed consumers to pay via tap-to-pay system using near field communication on the new iPhones instead of using debit or credit cards.
Additionally, Pichai also briefly talked about Google becoming a mobile virtual network operator (MVNO), as reported earlier, at the event. He said, "I think we're at the stage where we need to think of hardware, software, and connectivity together. Especially with things like watches. We don't intend to be a carrier at scale, and we're working with existing partners. You'll see some of our ideas come to fruit in the next few months."
Pichai claimed that they are talking to carriers such as Verizon and AT&T about their own MVNO. "We've talked with them about all this, we're working with some partners to do what we're doing. Carriers in the US are what powers most of our Android phones and that model work really well for us," said Pichai.
He revealed some innovations that Google is specifically working on such as if an ongoing call drops at one end, it will reconnect automatically.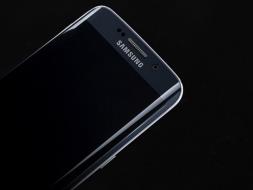 MWC 2015 in Pictures