Google at its I/O 2016 keynote announced a host of new products alongside revealing several improvements to the next Android N version that will are available in the new Developer Preview 3, as well as features that will be released later. The Android N Developer Preview 3 is claimed by Google to be the first beta-quality candidate that suitable to test a user's primary smartphone or tablet.
Interested users can opt in to the Android Beta Program via android.com/beta and as before, is compatible on Nexus 6, Nexus 9, Nexus 5X, Nexus 6P, Nexus Player, Pixel C, and Android One (General Mobile GM 4G). The new build should already be rolling out to enlisted devices, while factory images are also available.
Dave Burke, VP of Engineering, at the keynote on Wednesday stressed that the company will focus on three key themes with the new version of Android: performance, productivity and security. Starting with performance, he said that the first Developer Preview introduced a new JIT compiler to improve software performance while the second N Developer Preview included Vulkan, a new 3D rendering API. The Android N Developer Preview 3 will bring improved graphics and runtime performance.
Coming to productivity, Burke revealed that Android N now features easier multi-tasking including quick-switching between apps, multi-window support, and better notifications. On the security front, enhancements include file-based encryption and seamless updates. The latter means that devices running Android N can install system updates in the background. "This means that the next time a user powers up their device, new devices can automatically and seamlessly switch into the new updated system image," said Burke.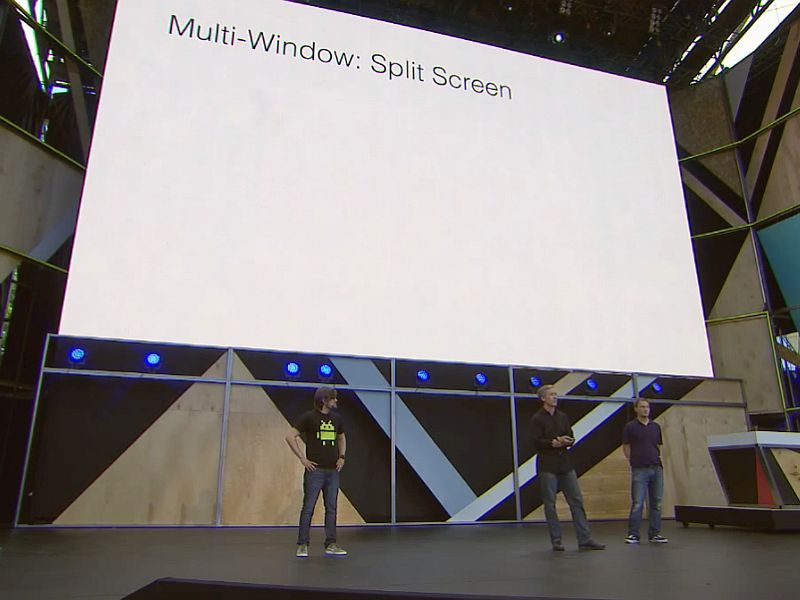 Back to productivity, we take a look at the two new multi-tasking features in Android N. A new "Quick Switch" feature has been added that works by double-tapping the recent apps button. Users can now launch multi-window by long-pressing the recents button.The company has updated the task switcher button which now shows "Clear all" button. In an attempt to unclutter the recent apps, Android N will automatically remove the apps from recent apps.
Some of the other minor additions include Launcher Shortcuts which will be released in summer; the latest Developer Preview 3 will include Android Pay as well; an all-new Google Keyboard Themes which means users, similar to SwiftKey third-party keyboard apps, can change different themes for default Keyboard app; Google has also removed the "Night Mode" from System UI Tuner; a new Power notification controls can be found under Other section in System UI Tuner; the latest Android N Developer Preview 3 adds manual exposure in Camera app, and as expected the new Developer Preview will add new system wallpapers.
Android N's picture-in-picture mode still looks limited to Android TVs only as the company revealed no detail whether to bring the feature to mobile devices. The actionable notifications which allow users to reply directly from a chat notification is also present in the latest Developer Preview 3.
The N Developer Preview 3 also promises "biggest platform update" to the Android Wear platform since it was unveiled in 2014 - Android Wear 2.0. The new Developer Preview includes UI changes and standalone apps. "Based on what we've learned from users and developers, we're evolving the platform to improve key watch experiences: watch faces, messaging, and fitness," added Burke.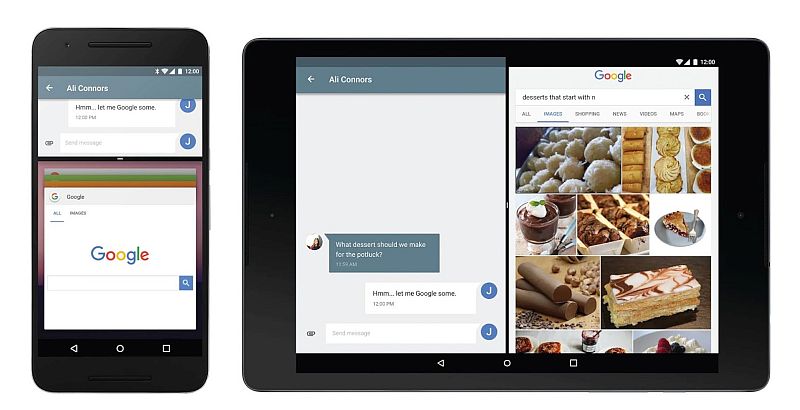 One of the major highlights of the keynote was the introduction of "Assistant," which is an upcoming expansion of Google's search tools. The company says the "Assistant" is a conversation between the user and Google that helps user get things done.
"Computing is evolving beyond mobile phones...the assistant should be there across the context of a user's daily life," said CEO Sundar Pichai.
"We want [Google] to be there for our users all the time, asking 'Hi, How can I help?' Building on Google's progress in machine learning and AI, it's time "to take the next step in being more assistive to our users," Pichai added. He confirmed Google Assistant will come integrated in the Google Home, which is a voice-activated product.