Google on Monday
announced
the Android 5.1 Lollipop update that was considered the first major update to Android Lollipop. The company however revealed limited changes or improvements in the latest Android update.
Now, developer changelog of the Android 5.1 update have surfaced on the Internet suggesting that there were a total of 14,686 changes in the latest Android build. Additionally, a new API on the Android 5.1 Lollipop has been confirmed that allows carrier provisioning.
(Also see: How to Download and Manually Install Android 5.1 Lollipop on Google Nexus 5, Nexus 7, and Nexus 10)
First reported by Android Police, the developer changelog titled "AOSP 5.1 changelog" has been posted at Teknik and gives a broader look at the changes in Android 5.1. One of most notable fixes is the return of the silent mode that was reported back in November was unavailable in the Android 5.0 Lollipop update. Users reported that lowering the volume only offered vibrate mode and there was no silent mode present.
The changelog confirms that Android 5.1 will allow Wi-Fi toggle to be handled directly from Quick Settings alongside Bluetooth. The update brings a fix for the memory leak issue that was reported to be affecting Android 5.0 Lollipop users leading to crashing of apps alongside fix for random app crashes of dialler and messaging apps. The Android 5.1 update also brings a fix for the SMS issue that affected limited users.
Google's Monday announcement about the Android 5.1 Lollipop update somehow also missed the mention of new carrier provisioning API. Spotted by Android Police, the new update brings support for telecom service provider to "create apps that can perform carrier provisioning tasks on an Android device."
The Mountain View giant explains the new API on its Android 5.1 APIs page on developer website and notes, "These APIs provide a secure and flexible way for carrier-developed apps to perform these tasks and be distributed through Google Play."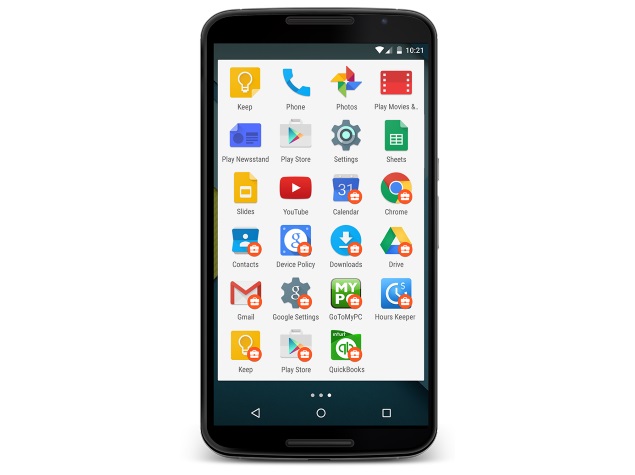 Other changes spotted by Phonearena and Android Police include: LED notification now works in all sound modes; lock screen remains locked when swiping within notification settings; Invert Colors and Wi-Fi Hotspot toggles can now be removed from Quick Settings; improved screen pinning; improved heads-up notifications that let users swipe up to collapse; new 'No interruptions until next alarm' option in Priority mode; downtime settings can now block all notifications instead of defaulting to priority; Android Beam gets a new share icon; system volume can be changed while playing audio; default Android icon refreshed, alarm volume can now be changed from within clock app, and finally, improved an Wi-Fi feature that recognises connections with no Internet access and won't auto-connect to them.
The changes detailed by Google in its blog on Monday include support for multiple SIM cards, Device Protection and HD voice on compatible devices with the update. The multiple SIM support seems to be primarily targeted at Android One devices. Google last month released Android One smartphones in Indonesia running Android Lollipop build 5.1 out-of-the-box.
Another highlight was the built-in Device Protection, which will make sure the device is locked when lost or stolen, until signed-in using a Google account. Interestingly, Device Protection once enabled requires a Google account sign-in even if someone resets the device to factory settings. The Android 5.1 Lollipop update also brings high definition voice calling on the mobile phone. The HD voice calling will be available only on compatible Android 5.1 devices. Other features include ability to join Wi-Fi networks and Bluetooth paired device option directly available from Quick Settings.