There's no doubt that keeping Apple's next generation iPhone out of the news is almost impossible.
After the battery capacity of the rumoured 4.7-inch and 5.5-inch models were tipped in a leak on Monday, we have been treated with a new YouTube video purportedly showing the alleged iPhone 6's display, claimed to be made of sapphire material, being tested.
The new video posted by Marques Brownlee, who is a famous gadget reviewer on the video platform, shows the alleged 4.7-inch sapphire display of the unannounced iPhone 6. The video shows how durable the smaller iPhone 6's display will be.
Brownlee is seen in the video scratching the display with a knife and a pair of keys. The video also shows the alleged 4.7-inch iPhone 6 display being bent to an extreme level; however it does not crack, tipping that the company has focused more on flexibility and durability.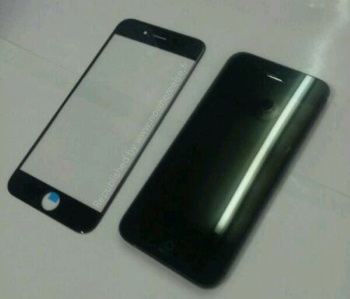 Previous reports had indicated that due to use of costly sapphire as a display material; the alleged iPhone 6 with 5.5-inch display would have limited production.
In addition, another YouTube video has surfaced measuring the front panel of the alleged iPhone 6 (4.7-inch model). The video shows an alleged front panel of a white unit being measured with a measurement tape that shows a 4.7-inch diagonal screen and around 4.1-inch long screen, while 2.36-inch wide.
Notably, the video has been posted by Sonny Dickson, the Australian teen who made a name for himself by repeatedly leaking images of Apple's iPhone 5s before its release last year, has been leaking details of the next generation iPhone devices in recent past.
Lastly, we have been again treated with front panel image leaks. The fresh batch of pictures come courtesy Nowhereelse. The leaked images show White and Black iPhone 6 models. There are cut-outs for front camera, much-touted Apple Touch ID below the display, and the usual assort of sensors above the screen.
A report on Monday hinted that Apple's iPhone manufacturer Foxconn is reportedly using around 10,000 robots named 'Foxbots' into its assembly line process for the iPhone 6 productions.
Last week, a report suggested a new September 15 launch day for the alleged 4.7 and 5.5-inch iPhone 6 models, while also claiming that the name of the larger 5.5-inch iPhone 6 variant will be iPhone Air.