It seems the most talked about feature of the iPhone 5s, the Touch ID fingerprint sensor, is all set to go mainstream with Apple's next-generation devices.
A new image has surfaced online that purportedly shows the Apple's alleged iPhone 6, iPad Air 2 and the iPad mini 3 models featuring an embedded circular home button; reminiscent to the one found on the iPhone 5s. The leaked image comes courtesy Taiwanese reseller Apple Club, and was first spotted by Mac Rumors.
The leaked image shows the alleged iPhone 6 placed on top of the rumoured iPad mini 3, while the purported iPad Air 2 can be seen placed at the bottom.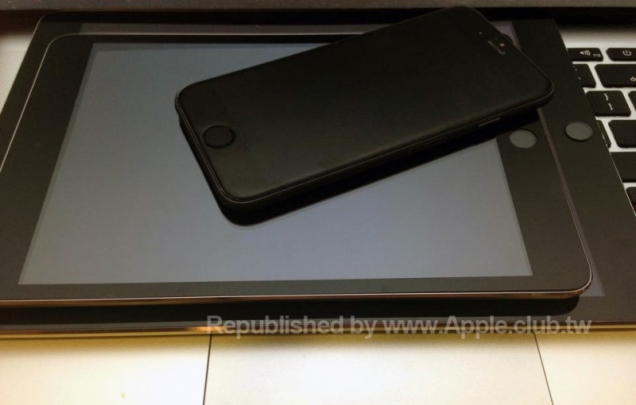 The leaked image corroborate what's has been widely expected based on earlier leaks, that the next iPhone will house the power button on the right panel of the device, instead on the top panel seen on current iPhone models.
Unfortunately, the leaked image does not reveal many details about the three devices. Last week, amidst the alleged iPhone 6 rumours, we for the first time were treated to leaked images of Apple's next-generation iPad that were claimed to show the tablet from different angles. One of the prominent features tipped by the leaked iPad images was the fingerprint scanner feature.
(Also see: Touch ID fingerprint sensor on iPhone 5s hailed as potentially amazing)
In addition, 9to5mac has received a couple of images from Sonny Dickson that purportedly shows the LCD display component for the alleged iPhone 6 5.5-inch model.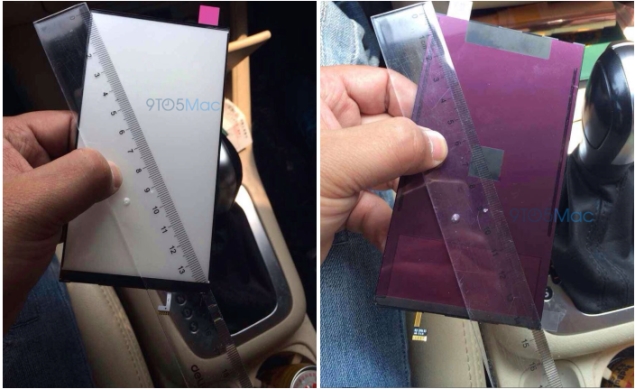 The leaked images also show the display attached to a ruler that indicates a diagonal measurement of 14cm (approximately 5.5-inch) - in line with the reports that Apple would be launching its next iPhone in 4.7-inch and 5.5-inch display size variants.
For those unaware, the Apple Touch ID is a fingerprint identity sensor integrated with the iPhone 5s handset's Home button. Fingerprint recognition is used for unlocking the phone and also for approving purchases from iTunes Store, the App Store, and the iBooks Store.
The Touch ID feature is capable of 360-degree readability allowing users to enter fingerprints in portrait, landscape, or any other position. It even supports multiple fingerprints. The iPhone 5s Home button is made from sapphire and is scratch resistant.