Reports have been tipping a
September 9 launch date
for the next iPhone model, which is
rumoured to come in two screen sizes
- 4.7-inch and 5.5-inch. Recently, images allegedly showing the
retail box
of the rumoured iPhone 6 also made their way to the Internet.
Now, we have been treated with leaked images of alleged iPhone 6 4.7-inch variant's assembled display, posted by Taiwan-based Apple Club (first picked up by Apple Insider), which purportedly showed the handset's screen featuring cover glass and flex cables.
Apple Club claims that the leaked images are from production units of both the black and white coloured devices.
The leaked images of the alleged 4.7-inch model of the next iPhone corroborate what's has been widely expected based on earlier leaks, that the next iPhone will come with curved edges and feature a design that will be a major departure from the company's current industrial design on the iPhone 4S, iPhone 5 and iPhone 5s.
The front panel images show slim bezels with cut-outs for Apple's much-touted Touch ID fingerprint sensor below the screen. Recent reports suggested that Apple has been working to improve its Touch ID sensor on the alleged iPhone 6. Another image shows the components behind the alleged display of the 4.7-inch iPhone 6, including flex cables at the top of the handset.
Apple Insider points out that the cable connectors visible in the leaked images from the unannounced iPhone 6 are visibly different from the one seen on iPhone 5s.
Additionally, Feld & Volk has posted few images of the anticipated iPhone 6's alleged rear shell. Notably, Feld & Volk is popular brand that makes customised luxury variants of the iPhone and iPad devices.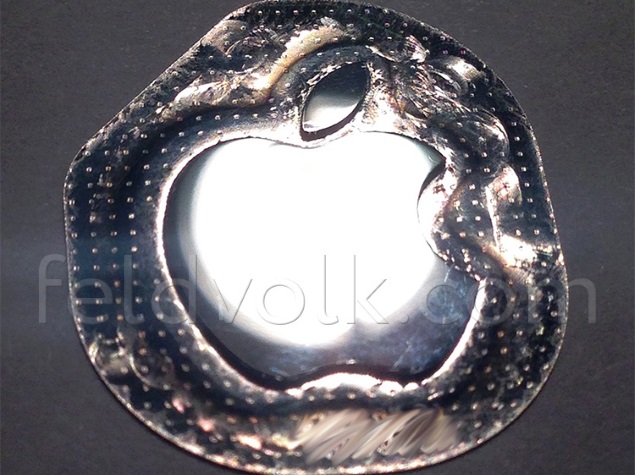 The new images that have surfaced online clearly show some rumoured features with an up-close view. The leaked images from the rear shell of the alleged iPhone 6 model, while not offering much detail about the rear, do show cut-outs for the volume rocker buttons and also show the Apple logo.
MacRumors notes that the Apple logo might be made out of a scratch-resistant material, likely to be the liquid metal. Previous reports had also tipped that Apple logo placed at the back panel might light-up for notifications.
Lastly, the leaked images from Feld & Volk show the rear camera of the iPhon 6 protruding out from the body, enclosed in a metal ring. If real, this would point to the first time that Apple would use a protruding rear camera in an iPhone.