As the 25 March 2014 launch date for the 'All New HTC One' nears, more teasers have been emerging around the globe for the the company's new flagship smartphone. The Taiwanese firm has this time teased its handset in the form of a physical poster and as a Facebook post.
The Taiwanese firm teased its proposed handset confirming its name "The All New HTC One" via a poster spotted on Oxford Street in London. The poster is placed on the side of a popular high-end departmental store - Selfridges. The image of the poster is also seen in a post on HTC UK's Twitter account which also mentions, "Something is happening in @Selfridges. 25 // 03 // 14 #SaveTheDate." This indicates that the handset might arrive at the particular store when released.
Furthermore, HTC, via a Facebook post teasing the next flagship smartphone's dual-camera, which we have already seen in the previously leaked images of the 'All New HTC One'. The image (seen below) is divided in two rows with three images each, that variously show two dogs, two cups of coffee, two people, two water drops, two trees and two giraffes, all of which indicate the arrival of the handset's dual-camera. The image also includes a big '253' written on it, which points to the All New HTC One's 25 March release.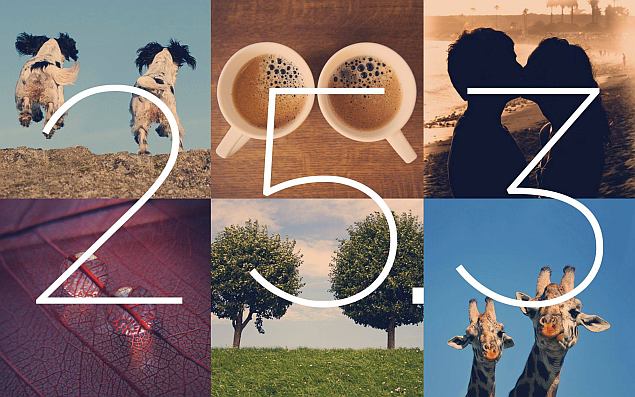 These two images surfaced online right after the firm released a teaser video on YouTube of the new HTC One's metallic body. In February, HTC also released a teaser video hinting at an enhanced BoomSound feature in the All New HTC One.
In a recap of previously rumoured specifications, the All New HTC One handset (aka HTC One+, HTC One Two, HTC One 2014, HTC M8) might include a 5-inch full-HD display, a quad-core Qualcomm Snapdragon 800 MSM8974 processor coupled with 2GB of RAM, and Sense 6.0 UI on top of Android 4.4 KitKat. A 2.1-megapixel front camera is also speculated.
For the latest tech news and reviews, follow Gadgets 360 on Twitter, Facebook, and Google News. For the latest videos on gadgets and tech, subscribe to our YouTube channel.
Related Stories