If you're wondering what products Apple is currently working on for a release set in the next few months, reports claim you can expect a new iPhone - this one with a 4-inch display - and the Apple Watch charging dock.
As has been rumoured since soon after the launch of the iPhone 6, Apple is said to be working on a new iPhone with 4-inch display. The handset - which another report claims to call iPhone 6c - will have features similar to the iPhone 5s, notable the Touch ID. Users can also expect an improved FaceTime HD camera with f/2.2 aperture, and support for 802.11ac Wi-FI and Bluetooth 4.1 wireless standards. It is worth noting that the leaked specifications follow Apple's years-long pattern, lending them some credibility. They are also in-line with recent predictions made by reliable KGI analyst Ming-Chi Kuo.
The report further noted that the new purported iPhone handset won't come with 3D Touch display, the flagship feature in Apple's latest generation of iPhone models - iPhone 6s and iPhone 6s Plus. Kevin Wang from analytics company IHS further corroborates the report to say that he expects the iPhone 6c will come with a budget-oriented price tag.
Both reports claim the iPhone 6c will be released to consumers in mid-2016, as opposed to Apple waiting for a few more months till September.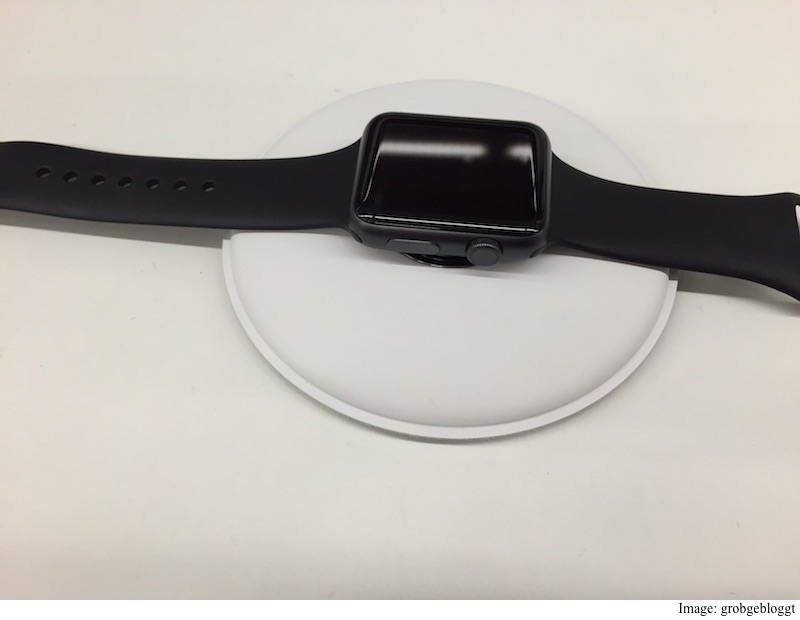 Separately, it seems the Apple Watch charging dock is almost ready for public release. Alleged images of the accessory have surfaced on the Web revealing the design of the device, and even its retail package.
The dock could allow users to put the Apple Watch for a charge in horizontal as well as vertical orientations. From the images, it seems a Lightning cable will be used to charge up the "magnetic" dock. The product is said to cost around $100 (roughly Rs. 6,600).
Affiliate links may be automatically generated - see our ethics statement for details.
For the latest tech news and reviews, follow Gadgets 360 on Twitter, Facebook, and Google News. For the latest videos on gadgets and tech, subscribe to our YouTube channel.