ZTE has had an office in India since 1999. It has mostly been a B2B business, but 2017 will mark a turning point for the company, says Sachin Batra, CMO ZTE India. "We're going to be introducing a number of smart products to the market in India next year," he says, "smart home products, smart projectors, IoT products, and we're going to push this to build the brand." The rest of the strategy for the company will develop based on the customers' response to these products, but Batra believes that 2017 is definitely going to be a big year for the company.
ZTE has its origins in the telecom business, and as Batra points out, its hardware is behind much of the backbone of the Internet in India. And even if you've never bought a ZTE phone, you might well have used a wireless router or data dongle from the company, carrying branding of one of India's telecom providers.
"Today things are looking pretty interesting in India. We are well established in China and the US, and India was the obvious choice after these markets. One company is already doing 4G and VoLTE seriously, and the others are also getting there now," Batra says. It's clear what he's talking about but it's also clear that he doesn't want to talk about other companies. The growing infrastructure lines up well with ZTE's plans to introduce a range of Internet-connected devices in India, he says as he pulls out one of the new products that the company plans to launch in India - a smart projector.
The ZTE Spro Plus was launched earlier this year, and it's a sleek, premium looking device that has a full Android interface, and a SIM card slot. If you want, you can use it as a fully independent device, whose battery will allow for up to four hours of projection, with the built in stereo speaker in use, Batra says. "Imagine you're traveling and in your hotel," he says, "you just need a wall, and you can fire up a videoconference right away, without looking for Wi-Fi or setting up a hotspot."
It's not going to come cheap, by according to Batra, the vision is to bring in devices such as the Spro - and premium phones - in order to make the brand more visible, and help drive its brand value.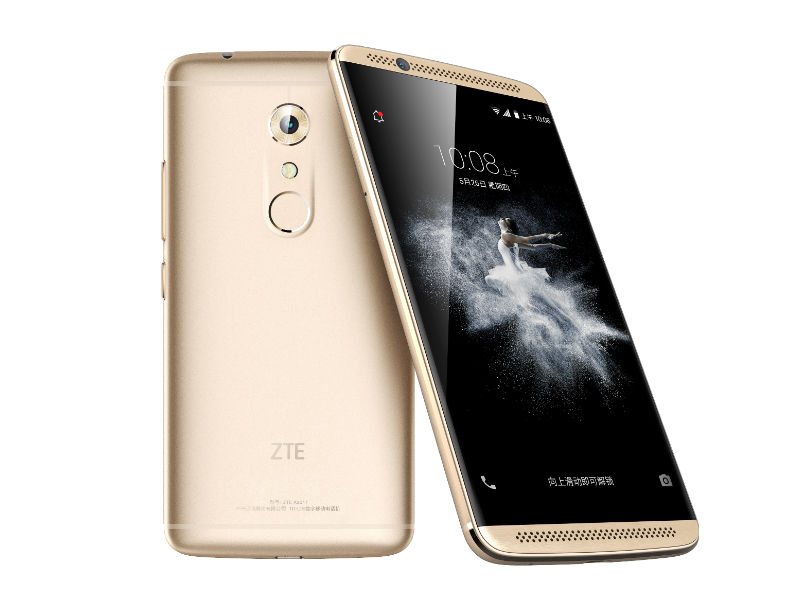 That's because, according to him, one of the biggest challenges for any company that's looking to grow in India is to get its pricing right. "We have the Axon line in India, which is premium, and we have the Blade, which goes from affordable to premium," he says. "And what we're going to do with the electronics is to establish ourselves as leaders in some different niches, which will develop the brand value."
"India is a price sensitive market, which everyone knows, and we're doing a lot of research to find the right spot for pricing," he continues. "We're not looking to make large margins, and the specs will drive pricing. But we've seen several brands have under-priced their products. This becomes a problem because eventually you have to raise prices and the customers don't go for it. We will not make the mistake of under-pricing either, but offer our products at the right price."
According to Batra, ZTE has been highly successful in both China and the US. Both those markets are known to be quite saturated - which is one of the reasons why so many brands are trying to make their presence felt in India now. Batra believes that there's a window of at least three years where the brands active here will continue to see the kind of fast growth they're enjoying right now.
"After that, your vision, your differentiation, will come to the fore," he says. "Right now is the best time to enter India, but after some point, it's not going to be just about growing the pie, but taking a bigger share of it."
That's the reason why ZTE is looking at ideas such as Project CSX, to crowdsource ideas. "Differentiation is essential, and you need to know what the customers are thinking," he says, though he doesn't comment further on the status of the Project CSX winner, and eye-tracking, self-adhesive phone due in 2017.
Like many of the bigger brands in India, ZTE will be taking a hybrid online-offline approach, with some phones being sold exclusively through an e-commerce partner. "We've almost finalised the paperwork now," Batra says, though he isn't willing to reveal which company it's going to be with. "And we'll have a mix of products, from phones to smart devices, at different price points, available online."
As to what will follow after that, Batra is quite clear. "Q1 success will define the rest of 2017 for ZTE," he says. "The target is to get to 3-4 percent of the market for these products, and if we can do that, it will give us a better brand position, to push our smartphones more effectively in India as well."