In just about two years in India, Xiaomi has gone from a complete unknown to one of the top selling smartphone brands, as far as online sales go. With barely any advertising, Xiaomi has managed to become a household name here, mostly through word of mouth, and clever use of social media. Its most recent launches are the Xiaomi Redmi 3s and 3s Prime, with which the company wants to raise the bar for a sub-Rs. 10,000 smartphone.
But apart from phones, Xiaomi also has a wide portfolio of products, which have been trickling into our market like power banks, fitness bands, headphones, Bluetooth speaker and by the end of this year, we should expect a lot more. In Mumbai, Gadgets 360 had a chance to catch up with Manu Kumar Jain, Country Manager and India Head for Xiaomi, as well as Jai Mani, Product Manager for Mi India, to talk about the company's current success in the smartphone segment, along with future plans for products and services in the country.

The Redmi 3s Prime (Review) went on sale on August 9 in an open sale that required no pre-registration for purchase, a big change for Xiaomi. The phone was out of stock in a matter of minutes, the company claimed. "We had more than 90,000 units, which I feel is the highest ever [for Xiaomi]," says Jain. "I don't know the exact stats but I doubt any other brand would have brought in more quantity for a first online sale."
"We're fully committed. We've already seen a huge success with Redmi Note 3 and with Redmi 3s, we're expecting similar if not higher volumes," he adds.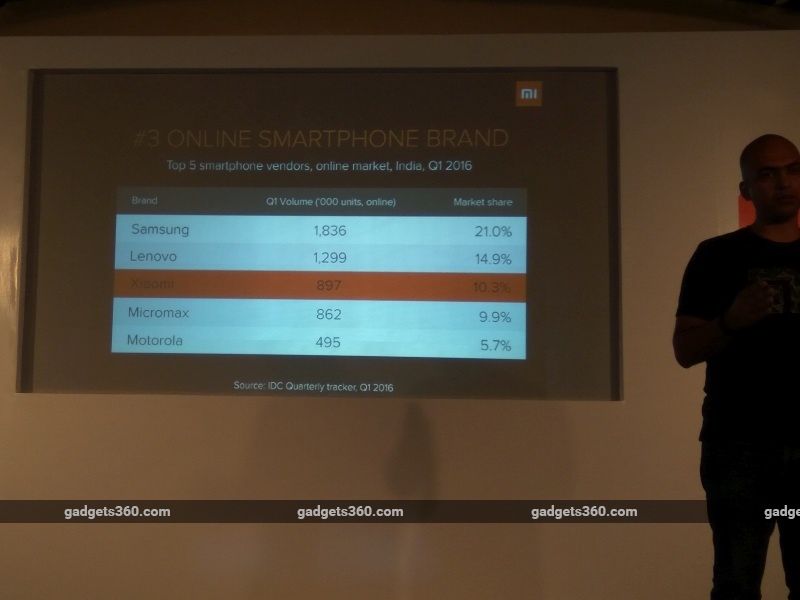 The Redmi 3s, along with all other phones in its line-up, will soon be upgraded to Xiaomi's latest custom Android ROM, MIUI 8. Two of the most notable features in MIUI 8 are Dual apps and Second space, however, some older devices like the Redmi 4G won't be getting these features.
"Dual apps and Second space are based on Android multi-user framework which came in [Android] L, so devices based on KitKat won't get it", explains Mani.
This means if you're on an older Xiaomi phone that hasn't got the Lollipop update yet, you most likely won't get these new features either. "We update the base Android version based on the hardware, so for instance we updated Redmi 2 Prime to L, but we didn't do it for Redmi 2 (1GB of RAM) simply because the performance was bad," says Mani. "We measure what effect an update will have on the phone, like improve battery life, add new features, etc. So we won't do an update if it [simply] changes the version number while making the metrics worse."
Xiaomi also recently made its foray in the world of Virtual Reality (VR) and laptops with the Mi VR headset and the Mi Notebook Air respectively. However, it may be a while till we see either of these products in India, especially the VR headset. "Right now, the big challenge is content and for VR, we're looking at high bandwidth content", says Mani. 

"We already have a [Google] cardboard-like headset, we've announced that we're going to be making a Daydream compatible device," he adds, saying, "if you were to ask me, I feel both of these would have a place."
When it comes to tablets, Xiaomi hasn't really bothered with this segment after launching the Mi Pad 2. "Tablets on their own are dying because [large screen] phones do most that you'd want to do on a tablet," says Mani. "I own the iPad Pro and it's good, although I don't think the OS is designed for a laptop. Microsoft [Surface] has great hardware but again, Windows is good for a laptop but when you put in tablet mode, it isn't the best. Android is great as tablet but terrible as a laptop. Now that ChromeOS can run Android apps, it might be really great software for a convertible device."
In the wearables space, Xiaomi is leading the pack in India according to the recent figures from IDC and its the fitness bands that are driving most of the sales. The reason for this is simple - they're relatively cheap and offer basic notifications that most care about. However, in the world of smartwatches, Xiaomi is yet to make its debut despite every other smartphone manufacturer diving in head-first.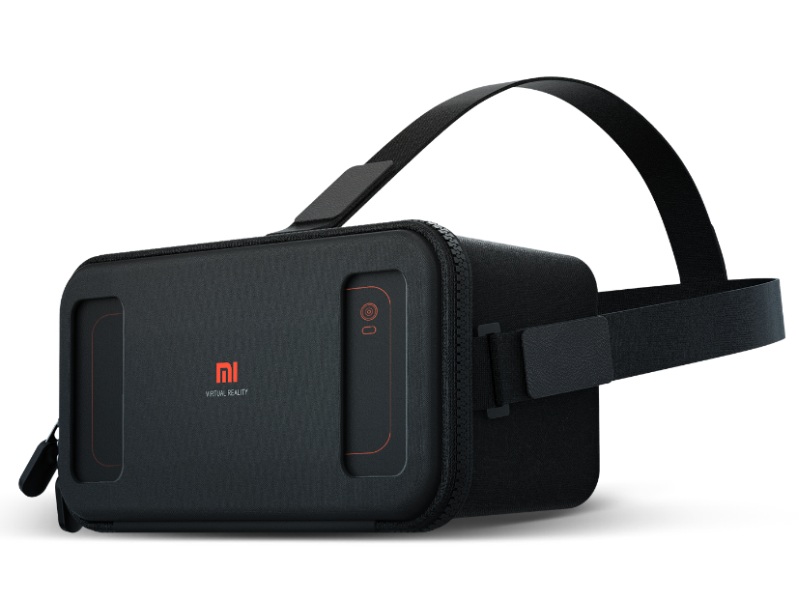 Xiaomi's co-founder has sort of confirmed that a smartwatch is coming before the year ends and even though Mani couldn't give us more details, we now know why Xiaomi has resisted jumping on to the bandwagon sooner. "Battery life is the main reason we haven't made a smartwatch yet," he says. "For smartphones, it's by far the most important thing but for accessories, the importance is probably tripled."
The other challenge Xiaomi faces in India right now is actually bringing in the majority of its products to India. Besides smartphones,Xiaomi's diverse product portfolio includes Android TVs, and quirky products like a smart electric toothbrush, most of which never make it to India.
"It's very tough. Phones are our core [business] as 90-95 percent of our time is spent on this," says Mani. "Then we have the smartphone accessories, which in itself is hugely sucessful. Ideally, I want to launch every single thing but practically, we can't. The order [in which we launch products] matters."
The other change it's making in India is building more of an offline presence. Xiaomi will continue its online-first sales model however; the company is slowly expanding its offline reach as well by getting more distributors on board. "This year, we're expanding to North [of India] and we've started working with Innocom for distribution and Just Buy Live, which is a startup based out of Mumbai for parts of West [India] and pan-India D-to-R (Direct to Retailer) distribution," says Jain. "We're now covering close to 5000 shops, which are mainly in Tier-1 and some parts of Tier-2 [cities]. We aim to take this to 10,000 by early next year."
With a decently wide reach, you're probably wondering why you've never seen neon-lit signs above shops advertising Xiaomi products. "We don't encourage any of that. Our philosophy is not to waste money on advertising, so we don't do TV ads, print ads," says Jain. "We believe in the power of word of mouth and that's what we want to leverage rather than wasting money on branding."