It's that time of year again. Thousands of Apple fans, partners and developers will descend upon San Francisco's Moscone centre to participate in a week-long conference where they will get a chance to learn new techniques and pry new secrets directly out of Apple engineers and designers. Most people don't even know that WWDC is a week-long event, because all the attention is on one small part of it: the opening keynote.
Apple CEO Tim Cook and the usual phalanx of high-ranking company officers will take to the stage on Monday morning (10:30pm IST) to talk about the company's successes and unveil what they've been working on for the past year. WWDC is a software-focused event but that hasn't stopped Apple from launching new products and sharing massive strategy updates in years past.
This year, Apple is widely expected to talk about improvements to the Apple Watch experience, a music streaming service born out of its acquisition of Beats, and of course, refreshed versions of iOS and OS X. Here's what we know so far: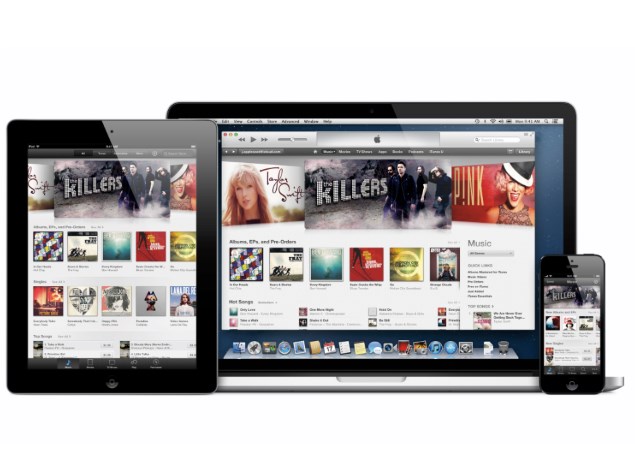 Apple Music
The music streaming service born out of the acquisition of Beats last year will finally be launched at WWDC 2015. Apple will be hoping to take on Spotify, Rdio and Pandora, amongst other players. Subscription-based music streaming has become increasingly popular, as opposed to Apple's long-held model of selling tracks to its users through the iTunes Music Store.
If rumours are accurate, Apple might be planning to deemphasise its iTunes branding in favour of Apple Music. Beats users will be transitioned to the new offering, which is expected to be offered at $10 (approximately Rs. 641) per month. A three-month free trial period has also been rumoured. Apple could be relying on high-profile music industry hires and a focus on playlists curated by humans, rather than algorithms, to differentiate itself. The app will use existing iTunes accounts and will come preinstalled on millions of new devices as well as be baked into the next iOS update, giving the company a huge readymade potential audience.
The Apple Music service will not be available in all countries at the same time, so Apple will have to discuss how it will manage users' existing iTunes libraries, content stored on devices, and content only available for streaming. The much-neglected iTunes Radio could consequently receive a makeover, positioning it as an alternative for those who don't have access to Apple Music.
iOS 9
Apple's operating system for iPhones and iPads has been receiving regular yearly updates, so this year will be no different. However, after two splashy releases, Apple is reportedly going to downplay new features and instead focus on security, stability and interface improvements. Interestingly, devices older than three years might receive the iOS 9 update, and Apple is said to have addressed criticisms that iOS 7 and 8 made them slower. At least one security update that will make jailbreaking more difficult is also reportedly in the works.
In keeping with its love of consistency, Apple will reportedly retool the entire iOS interface with its new San Francisco typeface. San Francisco debuted with the Apple Watch and was designed for high-density LCD screens. At least one other specific touch has been reported - a new Siri screen with the coloured waveform pattern first seen on Apple's smartwatch.
Apple Maps could receive a major overhaul to further address criticisms that it still lacks functionality compared to Google Maps, but it isn't clear whether things such as public transport directions will be available for cities worldwide or remain a US-centric feature. Apple might even launch cross-platform Apple Maps apps.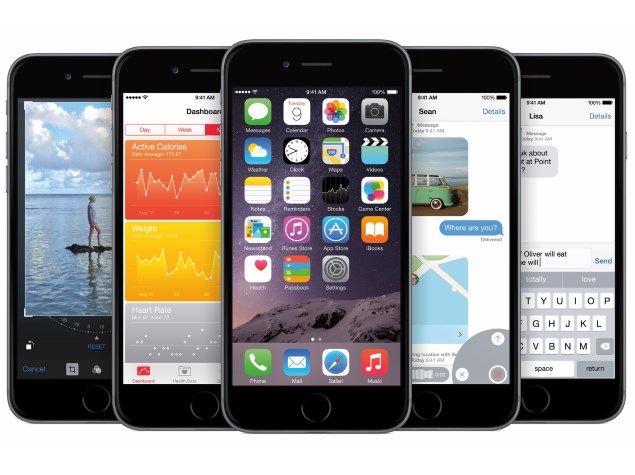 OS X v10.11
Apple's desktop OS will most likely be given a formal name, and could also be overhauled with the new San Francisco typeface. It will likely absorb some of the same UI and app improvements as iOS. Apple could add a Control Centre panel to OS X, with music playback controls, shortcuts, and quick toggles similar to the panel introduced in iOS 7.
Apple Watch OS
As the company's newest platform, the Apple Watch will undoubtedly be the subject of much attention. Apple is expected to give developers new tools to create native apps, and will give them improved access to the device's sensors and other capabilities.
Proactive
This fascinating rumour points to an overhauled iPhone assistant called Proactive, combining aspects of Spotlight search, Siri, push notifications, and new machine-learning capabilities to help draw causal relationships between bits of information such as calendar appointments, restaurant bookings, news clippings, contacts and map pins.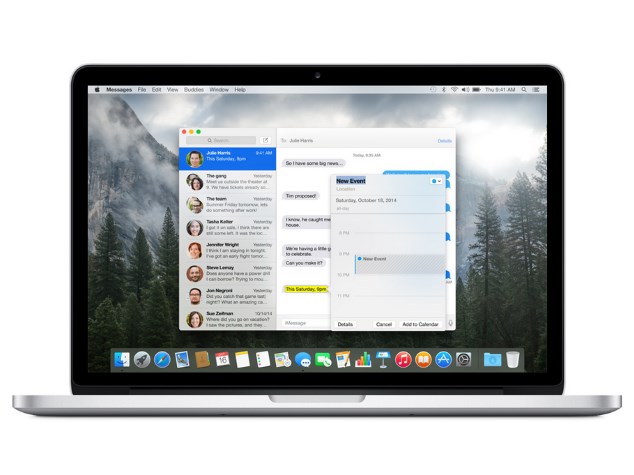 iMessage and keyboard
Apple's cross-device messaging protocol could receive minor usability enhancements such as per-contact read receipt toggles, improved sharing, and better synchronisation. There will also be improvements to the stock iOS keyboard, such as a fix for the persistent UI ambiguity presented by the Shift key.
Hardware
If Apple uses its June WWDC event to talk about hardware, it is usually with the purpose of giving developers time to adapt to it so that there is wide support before new products go on sale. Initial rumours that a completely overhauled Apple TV with its own App Store, Siri integration and a touchpad remote would launch have now been quashed, though there might be some announcements related to a future launch. On the other hand, Apple might highlight third-party devices that tie in to its HomeKit automation platform.
Another product that Apple is widely considered to be preparing is a 12-inch "iPad Plus". Apple might not specifically talk about it, but there could be mentions of split-screen multitasking and multi-user support for iPads in general, which would be most useful on such a device.
Apple debuted a non-clickable Force Touch trackpad with its ultrathin Macbook earlier this year, and has since updated the MacBook Pro line to include it as well. The upcoming iPhone 6 successor is also purported to have an equivalent pressure-sensing touchscreen. Apple might not disclose anything concrete, but could still give developers hints and tools to start creating apps that would take advantage of this new functionality.
Stay tuned to NDTV Gadgets for extensive coverage of Apple's WWDC 2015 keynote announcements.