Xiaomi announced the opening of its manufacturing operations in India at a media event in Visakhapatnam on Monday. The manufacturing operation at Sri City in Andhra Pradesh is set up in an exclusive partnership with Foxconn, and is Xiaomi's second plant outside of China, with the first being in Brazil.
"This just goes out to show the strength of the electronic manufacturing policy by the Government of Andhra Pradesh," Karthikeya Mishra, Director Industries and CEO of AP Invest, a Government of Andhra Pradesh initiative, said at the media briefing. "The Chief Minister has been insistent that we reach out to high tech, young leadership oriented companies, and we thought that Xiaomi fits that bill very well. We've been supported by the government of India through its Make in India program, and the Chief Minister thinks that Xiaomi is a very important pivot in adding another IT-related revolution to the state."
At the event, Xiaomi also launched the Xiaomi Redmi 2 Prime, an upgraded version of its entry-level smartphone, with a 'Made in India' label on the back of the box. Xiaomi executives said that the facility in Sri City has been operational since July, making the Redmi 2 Prime, and will soon start assembling the Redmi 2, its highest volume product in terms of sales in India, with over 3 million units sold since its launch in March. Over time, all the phones being sold in India will be manufactured in India, Xiaomi stated.
(Also see: Foxconn Plans $5 Billion Investment Over 5 Years in Maharashtra Facility)
Hugo Barra, Vice President, Xiaomi said that he was overwhelmed by the response to his teaser tweet, expressing the company's intent to become a part of 'fabric of India'.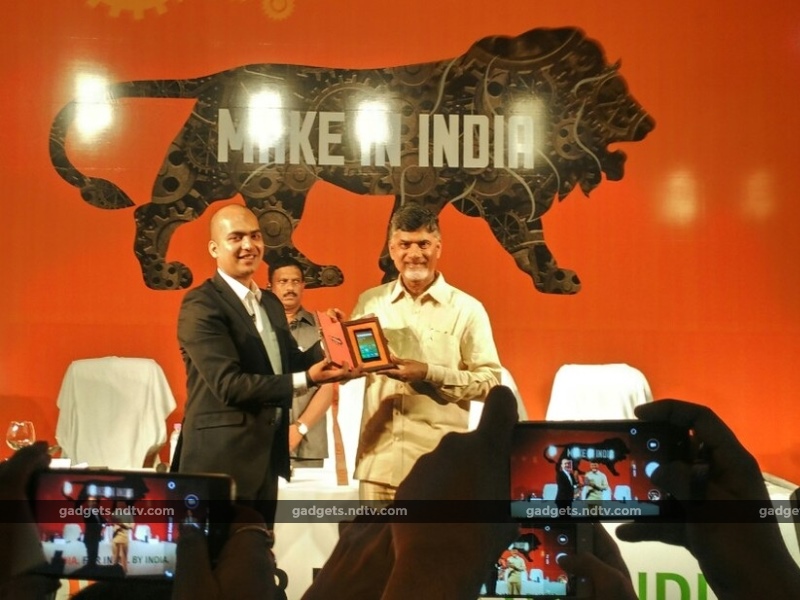 "It's kind of amazing to see a government leadership working as a startup. The speed at which they move is startup like," said Barra. "That's amazing in absolute terms. You're unlikely to see this kind of speed in any market. It probably took us three times longer, in Brazil."
At present, the new facility imports all its components, but Barra said it will help create the conditions for India to progress as a tech manufacturing hub.
"It is an assembly facility, much likes the ones in China and Brazil. Components are delivered at a granular level, exact same steps in assembly as in China," he said, adding that it is likely that the state will progress to manufacturing components like chargers, batteries, and memory in the future. "They are (the Andhra Pradesh government) creating the conditions here to create that ecosystem."
Talking about the economic benefits of manufacturing in India, Barra said that the facility greatly improves supply chain efficiency, essential for a company that operates on a business model that sits on a very low margin.
(Also see: Foxconn Looking to Open Factories in Every Indian State, Says Chairman)
"By manufacturing in India, we're shortening the time between a phone being produced and being delivered. It means we can operate with much lower inventory levels and operational costs," said Barra. "We're building a just-in-time business here in India. Where we can have inventory, production and sales forecasts, produce at maximum efficiency, and pass those benefits to the consumer with very aggressive prices."
Apart from the economic and tax benefits, manufacturing in India cuts the lead time from 3-4 weeks to two weeks, added Manu Jain, India Head at Xiaomi. The assembly line will take care of component inspection, testing, and packaging. Xiaomi didn't disclose the value of investments made by the company and Foxconn, or other specifics like production schedule to make all its smartphones in India, the capacity of the plant, or the number of employees at the facility. "A lot more manpower will be employed in the next two months," Jain said.
For now, the company has no plans to export devices from the facility, but didn't rule out the possibility in the future.