Micromax on Monday expanded its Unite range with the
launch
of the
Unite 4
and
Unite 4 Pro
smartphones. Its Unite series supports a variety of Indian languages at the system level, and when it first launched, was targeted at smaller towns and semi-urban areas. The domestic handset maker wants to target the untapped non-English speaking consumers with its latest Unite series smartphones.
Gadgets 360 sat with Shubhajit Sen, Chief Marketing Officer, Micromax Informatics, to talk about how the company wants to cater the untapped vernacular smartphone market, and Micromax's partnership with Indus OS. Sen revealed that the Unite series has been one of the "most successful product lines" for Micromax, with over 2.5 million units sold till date, and in one year of partnership, there have been 35 Micromax smartphones featuring Indus OS.
(Also see: Micromax's Yu Shuffles Management to Strengthen Offline Sales Network)
"We have been talking about this for a fairly long time and we think language and vernacular in India is much underserved when it comes to digital. There's this problem of consumers not getting vernacular digital content," said Sen.
"In our estimate from user research, 40 percent of all WhatsApp messages are now written in vernacular and talking about Twitter, 2 out of 10 top trends on Twitter are non-English," added Sen. "We have successful history when it comes to language phones. The Unite series for us has been single most successful range for Micromax and we have sold over 2.5 million units."
He revealed some data points from the company's analytics, and said that 87 percent users choose to use Indus OS on Micromax smartphones despite being offered an option to choose the stock Android UI. Sen added that 97 percent of consumers, despite being offered an option to switch to the Google keyboard app, continued using the Indus OS keyboard. There are 4 million Micromax smartphones which have Indus OS, as per Sen.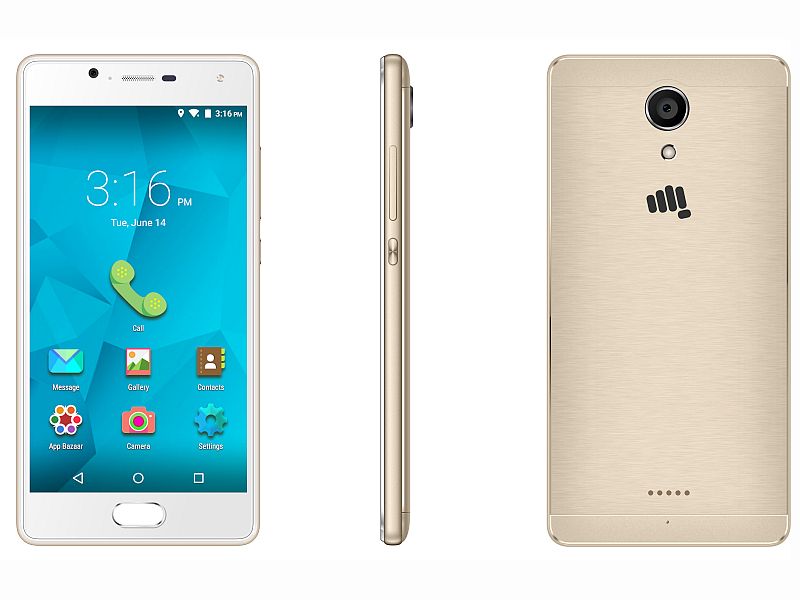 Of course, having menus and the interface in your local language isn't very helpful if the apps you can use are all in English. That's where App Bazaar, Indus' regional language app marketplace, comes in. Indus OS CEO, Rakesh Deshmukh said that it has translated versions of all the popular apps, as well as curated vernacular apps available. Sen said that App Bazaar is the sixth most used top app on Micromax smartphones (featuring Indus OS) after Dialler, Messaging, WhatsApp, Camera, and Music apps. "More importantly App Bazaar is two times more popular than Google Play Store on Micromax phones featuring Indus OS," said Sen. The App Bazaar now has close to 25,000 - 26,000 apps, and 65 out of 100 top apps on Google Play store are already present on the App Bazaar he added.
Deshmukh also talked about the new Indus OS 2.0, which debuts on the Micromax Unite 4 and Unite 4 Pro smartphones. He detailed some features from the latest Indus OS 2.0 including Indus Swipe, hybrid keyboard, and text-to-speech, among others. One of the highlight features of the new Indus OS 2.0 is that it comes with offline text-to-speech function that works currently for Hindi language. The Indus OS 2.0 now comes with deeper integration when compared to the first iteration, and is much more than just a launcher, according to Deshmukh. Earlier, Indus OS supported 10 languages but the new version supports 12, having added Assamese and Urdu. The new Indus OS version also gets a nifty new transliteration feature that lets users type in English, and have it automatically converted into the Hindi (or any chosen language) script. The transliteration feature has been already available in Google keyboard and Facebook apps, but with Indus OS 2.0, it will be available system-wide, in any app.
Speaking about the partnership with Indus OS, Sen said, "Last year we had launched Unite 3 from where we started our strategic partnership with Indus and frankly we had some phenomenal results. In one year of partnership, Indus has been available exclusively on Micromax smartphones." He added, citing Counterpoint research, that in a year Indus OS became the number two OS, ahead of iOS and Windows Phone.
Although it's been a successful partnership for Micromax, Indus OS isn't looking for exclusivity; Deshmukh said that there are talks ongoing with multiple brands now. "Everyone wants to be a global smartphone brand. Let's see where it will land us to. But our idea is to work with everyone in the ecosystem," he said. Despite this, Sen is very positive about the relationship between the two brands. Sen explained that Micromax had earlier tried working with other vendors but it didn't find the level of consumer engagement that it saw with the Indus OS and sees a role for it in the unfolding of "Micromax 3.0".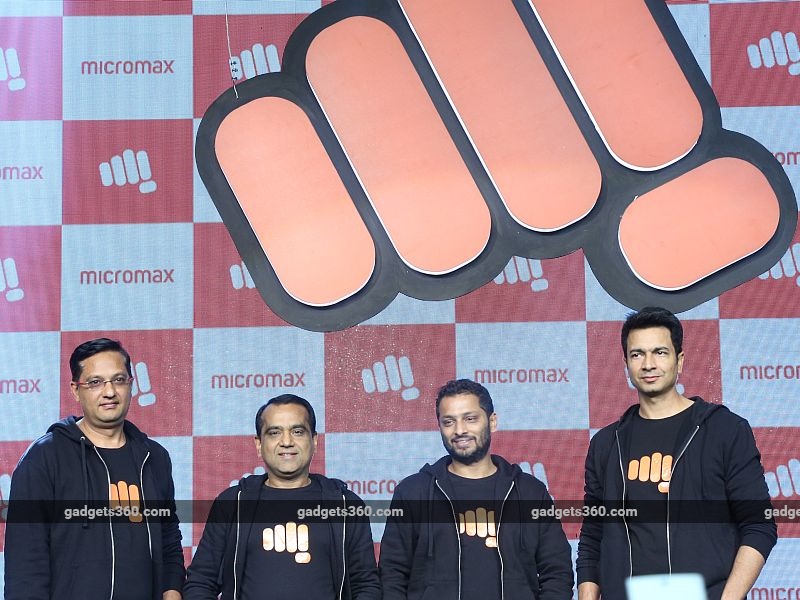 "Micromax 3.0 is a vision where we want the company to be in about two to three years' time as an integrated smart devices player," he said. "As a company, we have set five major goals for us. We want to become the fastest growing brand in the country, become the largest services player; a complete consumer electronics player, and also look to break into the top five in the world. We also want to achieve and start manufacturing 100 percent locally in India."