Amid all the benchmark-testing and feature-dissecting surrounding Apple's new iPhones going on sale Friday, I've come to a conclusion: The iPhone 6s and 6s Plus are the company's most millennial phones to date.
When it comes to technology, surveys show that millennials tend to be heavily dependent on mobile devices, use social media far more than other age groups and have short fuses for gadgets that don't work smoothly. Take this tidbit from the Pew Research Center, for instance: More than half of millennials post selfies on social media. The researchers described them as "distinctive in how they place themselves at the center of self-created digital networks." No other generation is inclined to do this, Pew said. Indeed, six out of ten Baby Boomers don't even know what a selfie is (um, it's a photo of oneself, by the way).
Which brings me to the new iPhones. Of course, they still have Apple's trademark wide appeal. But judging by the time I've gotten to spend with the devices ahead of their official release, I see a lot in these devices that fit well with the under-35, always-connected, social-media obsessed smartphone user. (Full disclosure: Born in 1986, I'm one of them.) Posting photos to social media is far easier. You can zip around the apps much more efficiently. And, yes, the camera for taking selfies is much improved.
So without further ado, let me point out several features that should make the millennial crowd especially pleased with what Apple has done with its latest phones.
Multitasking
First, these are the best iPhones the company has ever created for multitaskers. That's certainly not a trait limited to millennials, but it is a documented hallmark of the generation. Apple's new feature - called 3D Touch - makes doing everything at once much easier than ever before on the iPhone.
As you probably could guess from the name, 3D Touch adds some depth to the old swipe-and-tap routine, by way of a screen that can tell how hard you're pressing. It's not always perfectly implemented and takes a little getting used to. You can "peek" into certain parts of the phone with a gentle push, most often to call up a menu of quick-launch options or a preview of what you want to read. Some apps let you push again to "pop" the preview into a full screen view. The idea is that this saves you time while keeping all the information at your fingertips. At its best, 3D Touch lets users see and do more on their phone, all at once, without breaking stride.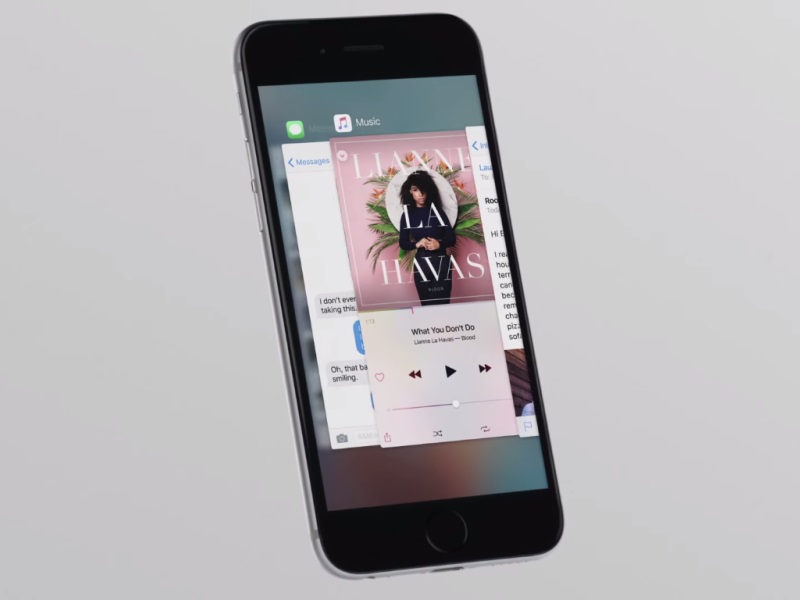 Other phones have tackled multitasking more effectively than Apple in the past. Some arguably still do, such as the Samsung Galaxy line of smartphones, which supports running apps side-by-side. Apple has only just added that to the iPad - you can't split your screen between two apps on the iPhone yet. But the basic design of 3D Touch, a host of improvements in the operating system and a faster processor has made app-hopping very snappy. This is by far the best iPhone for the way most millennials work today.
Using a review iPhone 6s and iPhone 6s Plus provided by Apple, I ran a couple of informal experiments to see how much time using 3D Touch could save me, one second at a time.
The results were pretty good. Take e-mail, for example. With 3D Touch, you can peek into a message to get a snapshot of the top of an e-mail. So I was able to give some new e-mails in my inbox a quick but thorough scan, then delete them, in just two seconds. The same action took me four seconds using the normal method of tapping to open the message, reading, then hitting the trash icon. And that's with the benefit of muscle memory.
It's not a slam-dunk on every e-mail, particularly those with headers that take up the whole preview window. Still, given that I get an average of 200 work e-mails a day, 3D Touch might save me nearly half an hour per week. That's not enough for a new hobby, but it's a whole sitcom episode's worth of time that I'm not spending in my inbox. I'll take it.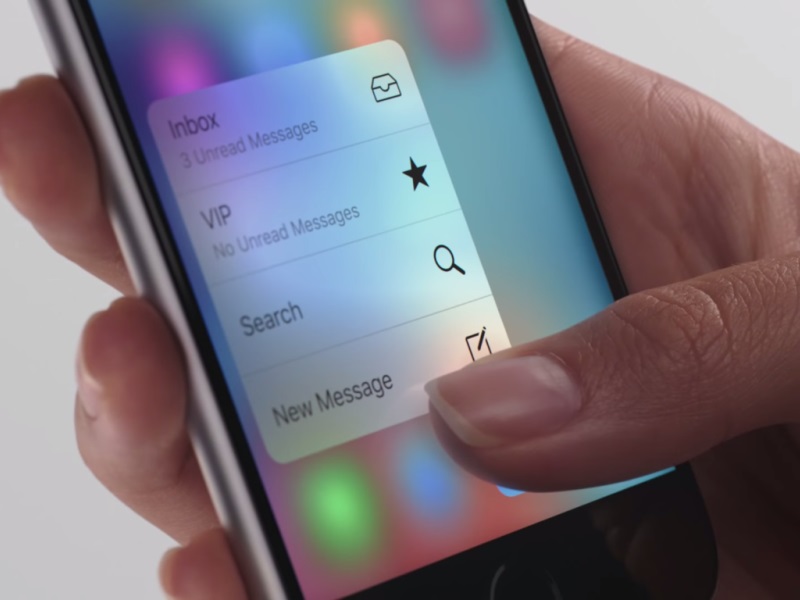 Other time savers included getting a preview of my calendar by pressing on a line a message that suggested an event - "dinner at 8 tomorrow," for example - and as well as links in Safari and in e-mail. Not every implementation is perfect; for instance, pressing on the App Store icon brought up a search bar that I don't feel is hard to get to without 3D Touch. But with just a few exceptions, the new feature proved to be extremely useful.
A media machine
The processor on the new iPhones also bulks up their capabilities as a multimedia machine. With a new 12MP camera that can shoot 4K video, these phones are now for production as much as consumption. That, too, has broad appeal, particularly for the visually-minded of all ages. But it is a must-have for those who rely heavily on the YouTube, Vine and Instagram-fueled social media entertainment complex.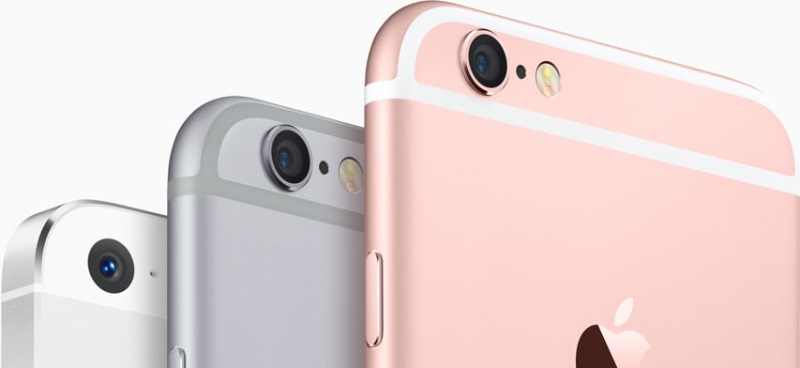 The photos and video that these phones take are, in a word, stunning. It feels like we shouldn't be impressed with the megapixel wars anymore, particularly since Apple's 12MP camera doesn't even boast the most on the market. Still, the increase from 8MP to 12MP was a significant improvement. You can see remarkable detail in these images, and that clarity holds up even when you zoom in tight. When it comes to video, Apple's iMovie has also gotten a serious upgrade, allowing users to edit up to two streams of 4K video right from their phones. Mobile documentarians, this is your moment.
Again, 3D Touch also weaves in here: Having shortcuts to social media pop-up in a menu while using the camera makes posting videos and photos to the Web quick and easy. 3D Touch also made the the entire experience much faster. Jumping into the camera to start a video took me 5 seconds - I had to tap the camera icon, move the slider at the bottom over to video and then hit record. Using 3D Touch, it took just 2 seconds to start up a video. That could be the difference between getting a moment and missing it.
And then there's all the new possibilities these iPhones offer for that most millennial of all media, the selfie. Live Photos, which captures a few seconds before and after your shutter click, is available on both the front- and rear-facing cameras. That's great for scenic landscapes and family photos on the rear-facing camera, especially if you have kids or pets that don't properly time their adorableness for your shutter click. But, let's face it - that also means you can pull off even goofier faces with your friends in selfies.
Live Photos can be shared in their full glory with anyone who has iOS 9, as well as Mac users; Apple's also launched an API for the feature, which means we could see it supported on other services down the line.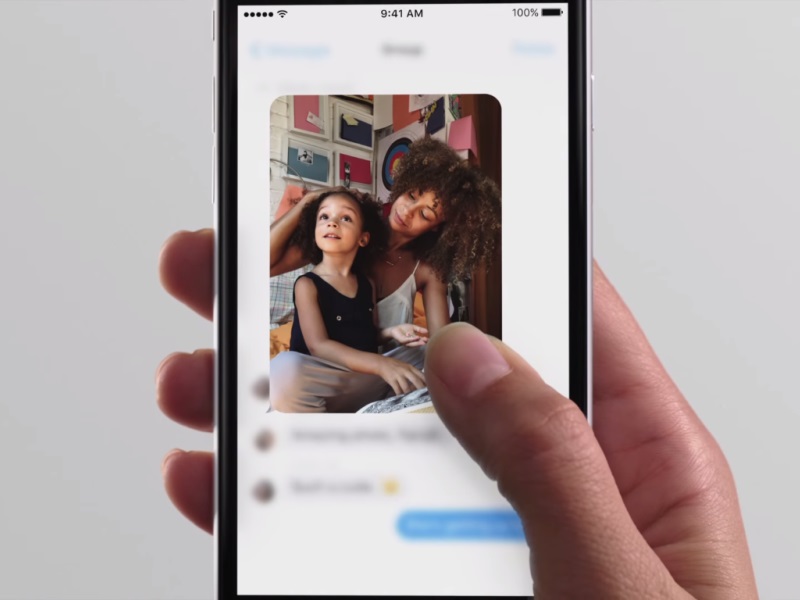 Apple's also added a novel selfie flash of sorts, turning your screen white as you snap a picture with the 5MP front-facing camera. It adjusts its balance based on the lighting and subject matter, which should help avoid having either washed-out or darkly obscured faces.
With more finishes and customization options - you can even have Live Photo wallpapers - the company's also offering up more ways to make your phone more personal. It is not on the level of something like Motorola's build-your-own-phone designs, but it is still a good and welcome fit for what's been called the "me me me" generation.
Then again, since Americans spend a reported 4.7 hours per day on their smartphones, it makes some sense that everyone would want their iPhone to reflect their personalities.
Pink but no wink
Finally, there's just something about the way that Apple is marketing this phone that appeals specifically to the way millennials shop. As my colleague Sarah Halzack has reported, when it comes to expensive purchases, there's been a clear shift toward what's known as "functional luxury." That's a fancy way of saying that millennials need value in addition to status when they opt to purchase high-end items. And these phones do cost a pretty penny, starting at $649 (roughly Rs. 43,000) for the iPhone 6s and $749 (roughly Rs. 50,000) for the 6s Plus.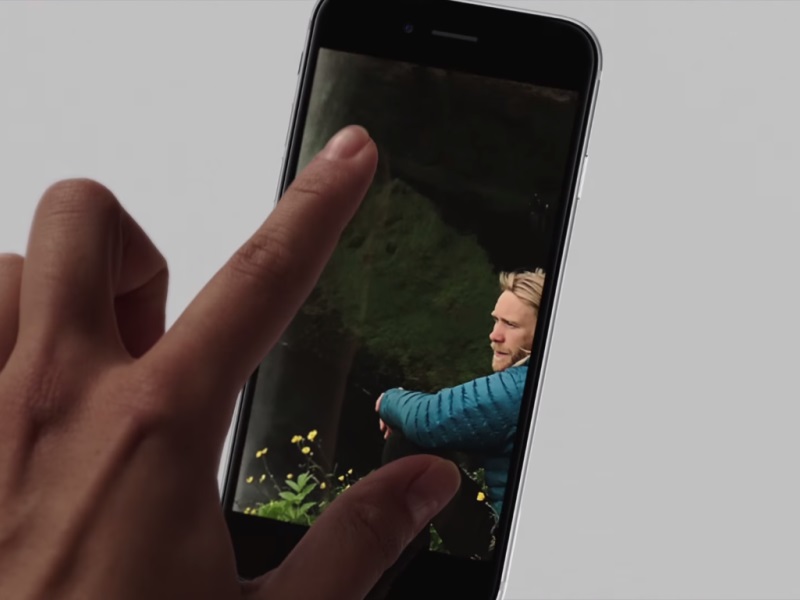 Chief executive Tim Cook has made no secret of the fact that wrapping the iPhone in gold - and now a new and very pink rose-gold - was an appeal to middle-class and wealthy customers in China. But it also fits into Apple's broader push to establish itself as the luxury brand of hardware devices - an effort that was seen in the marketing around the Apple Watch (recall that one model was priced at $17,000!).
Apple has also - rather smartly, in my opinion - thus far avoided the impulse to launch a pink phone with a wink and a nod to the ladies. (Marketing ladyphones, in general, is a dicey, often sexist move.) That's worked well in its favor; there are thinkpiecesa-plenty about men buying the blush-colored phone in defiance of that whole, tired "pink is for girls" stereotype (I'm not a fan of pink myself). These articles also noted that some men just like the very distinctive and admittedly attractive finish.
We're all modern people, after all.
© 2015 The Washington Post