Around six to seven years ago, Chinese smartphone brands were not very active in India, but today, this no longer seems to be the case. According to Counterpoint Research, India has pipped America to become the second largest smartphone market on the planet. This has been accompanied, if not helped, by a steady influx of Chinese brands to India, which has happened for a variety of reasons. Let's take a closer look at them.
1. Saturation in China
One of the most obvious reasons for this is that the Chinese market is not growing quickly anymore. By 2013, the Chinese smartphone global market accounted for about a third of global smartphone shipments meaning that it has great scale. In the early years, this market also had great growth, but over time, this has slowed to a crawl.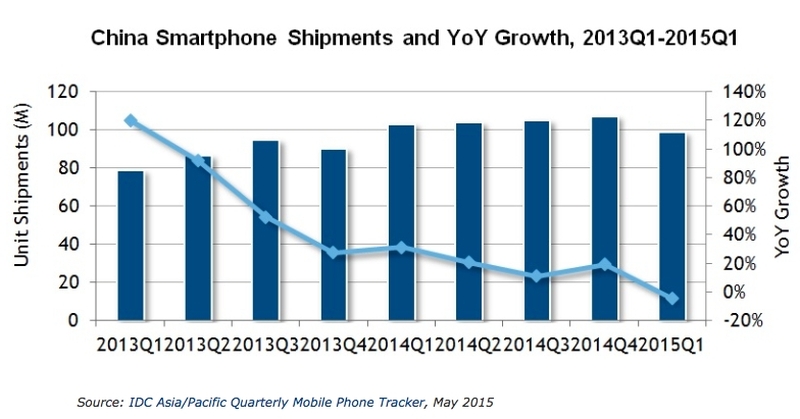 To continue growth, Chinese brands needed to venture into international markets. As the second largest market behind China, India is a natural destination, but there were some other reasons why it's become a focus area for Chinese firms.
2. Easier distribution than the US
The other reason why Chinese manufacturers are looking to sell in India these days is because distribution here is a lot simpler for foreign companies than it is in the next largest market, the US.
Although the US was the number two market after China for a long time, most brands saw it as a tough nut to crack, as both Apple and Samsung cemented their positions as lead players. What's more, the nature of the US market is quite different from that of China. In the US, carrier stores are the primary source of smartphone sales.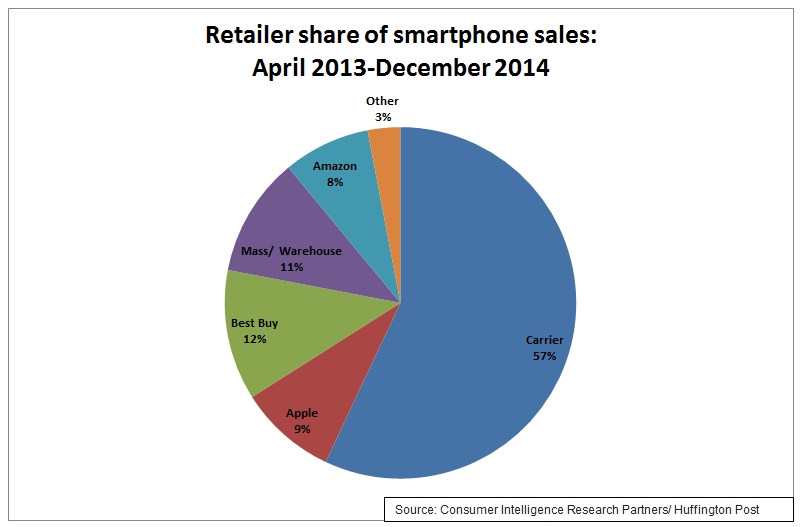 As seen above, almost half of all smartphone sales in US occur through carrier stores. For a manufacturer to succeed there it requires a strong relationship with the carrier; this shortcoming is what hurt Sony's prospects in the US. What's more, being showcased in a carrier's store also means being certified by the carrier - a long and expensive process.
On the other hand, sales in India take place through independent retailers, or chains such as Sangeetha Mobiles, The Mobile Store, etc. Even this offline distribution was a challenge that kept many brands out of the country, but when Motorola chose to partner with Flipkart to sell its phones exclusively online, it showed a route to market that other brands could also follow.
(Also see: Why Are Mobile Brands Ditching Retail for Online Sales?)
Motorola took a bold step and skipped offline distribution altogether striking an exclusive online partnership with Flipkart. The bet paid off handsomely with Moto G being a super hit in India, followed by Moto E. Motorola's success with Moto G, E, and X, made other manufacturers look toward an online only model. Without spending time and resources on setting up a complex offline distribution model, manufacturers could all of a sudden reach a large number of Indians.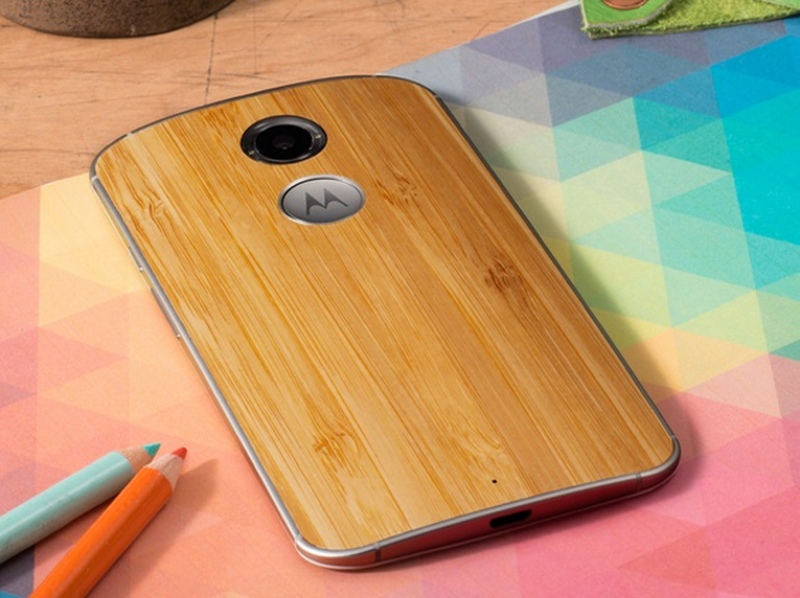 The logistics of delivering the smartphones was handled by the e-commerce marketplace. Many e-commerce marketplaces were also willing to provide marketing support and other perks in return of exclusivity. In these ways, the e-commerce companies would create an easy launch platform for Chinese manufacturers to enter India, with brands like Xiaomi and OnePlus leading the way.
In 2015, online smartphone sales accounted for about 37.3 percent of total smartphone sales in India, according to IDC. If anything, the convenience of online shopping and the exclusives along with full front page ads are going to increase the share of online sales of total smartphone sales in India.
3. Easy localisation of networks
China and India have similar LTE networks. In the initial 2010 spectrum auction of 4G/ BWA spectrum in India, 2300MHz was allocated to operators for 4G services. The 2300MHz band was the same band being used by China Mobile for its LTE rollout. China Mobile in the past few years has very aggressively built the world's largest FD-LTE network with around 1.1 million base stations all over China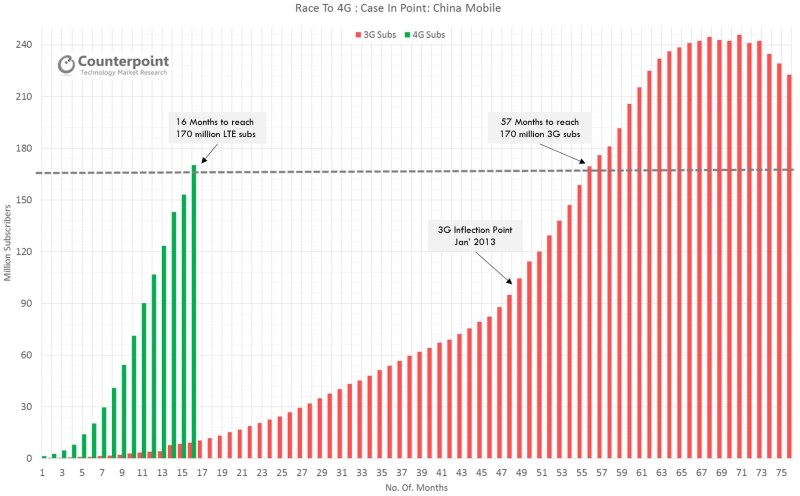 At the last count, China Mobile had around 312 million LTE subscribers. Such a huge scale means that smartphones supporting the 2300MHz band started sprouting in China from every manufacturer. This same 2300MHz band is being used for 4G in India, along with the 1800MHz band. The latter is being used by China Unicom and China Telecom. Because of these reasons, many Chinese smartphones were already compatible with the networks in India.
As a result, the companies were able to quickly roll out a number of phones supporting 4G in India, and this has made a huge impact on the market. Today, Chinese manufacturers reportedly command almost half the 4G smartphone market in India; local manufacturers account for under 10 percent.
For 3G, China Mobile used TD-SCDMA technology while India used WCDMA technology instead. However, China Unicom deployed its 3G networks on the same technology as India. And for 2G, both China Mobile and Indian operators are working on the 900MHz and 1800MHz bands, using GSM technology, so Chinese companies did not have to tweak their phones' hardware extensively to compete in the Indian market.
4. Low penetration, and few patents
Another reason why India is an appealing market is because despite its huge scale, it's still got a lot of room to grow, with very low smartphone penetration.
According to an estimate from Strategy Analytics, smartphone sales in India will continue to have double digit growth for the foreseeable future while both China and US will see very little or no growth in comparison.
Another issue stopping Chinese smartphone makers from expanding into the US and Europe is patents. The only Chinese smartphone manufacturers that have been able to make a decent impact outside of China are Huawei and ZTE, and that's thanks to them being telecom equipment vendors themselves. This has helped the two companies to amass a lot of patents to defend themselves in international markets. But apart from these companies, most Chinese manufacturers fall short when it comes to patents. This is a concern even in India - for example, Xiaomi was barred from selling any of its MediaTek-based smartphones in India - but it's still easier than the US or Europe.