In today's time, when people want to carry their world with them, camera performance for any smartphone is one of the critical focus areas. Bearing this in mind, companies too have been packing in higher megapixels lenses in their smartphones and also adding bunch of cool features that would make clicking images with these phones easy and fun.
A lot of emphasis has been laid in making sure that it is not only easy to capture images, but also easy to share them. Towards this end, companies are offering free cloud space and integration with social networks to make the experience seamless. All in all, one cannot rule out the importance of smartphone cameras in our day-to-day life.
Here's our list of top six smartphones with the best camera experience, currently available in the market.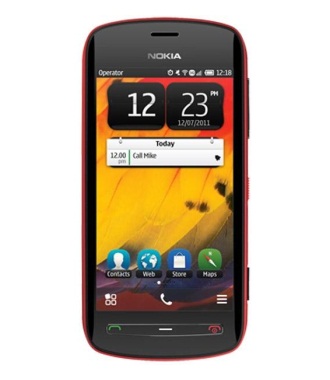 Nokia PureView 808
Nokia's latest Symbian device had made a big splash at the Mobile World Congress (MWC) 2012, and rightly so for packing in a 41 MP sensor camera with Carl Zeiss lens. The company claims that it took them a full five years to develop this technology and their efforts are quite evident from the image quality that Nokia PureView is capable of delivering. Zooming on clicked images on this smartphone is quite breezy as all one has to do is slide their finger up along the frame to the element one wishes to focus on.
This smartphone is also capable of capturing videos in Full HD 1080p videos at 30fps. For all those who are serious about photography and want their images to have no jerks at all, Nokia is also selling an optional tripod mount adapter.
However, on the flipside, there's no burst mode setting available for Nokia PureView 808 but one can capture sequential shots by holding down the physical shutter button.


41-megapixel Nokia 808 in pictures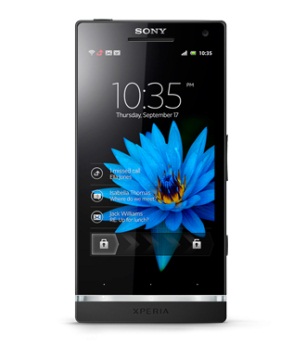 Sony Xperia S
Sony Xperia S comes is another handset that packs in a good camera. The rear camera is 12.1MP with f2.4 aperture that helps in taking some nice and detailed shots. The smartphone has a Exmor sensor and the quality of the images taken through this camera is good.
Sony has also included a dedicated camera key that gets you to the camera app even when the phone is locked. There are no lags in focusing or while using the burst mode.
Sony Xperia S's rear camera also offers 1080p video recording support. There is also front-facing 1.3 MP camera on board of Sony Xperia S, which is capable of recording video at 720p.


Sony Xperia sola in pictures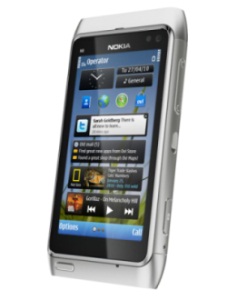 Nokia N8
Till the time Nokia had not announced its much talked about PureView 808, the Nokia N8 enjoyed the title of being the best camera smartphone from the stable of this Finnish handset giant. Though the title is no longer with this handset, it still makes it to our list of top six camera smartphones that are available in the market.
Nokia N8 packs in a 12MP autofocus lens with Carl Zeiss optics and xenon flash. It has a 1/1.83-inch image sensor and the images that are captured through this smartphone are quite crisp. However, the flash on board is not the best one would find on a camera smartphone.
The Nokia N8 is capable of recording videos in 1280 x 720 resolution at 25fps.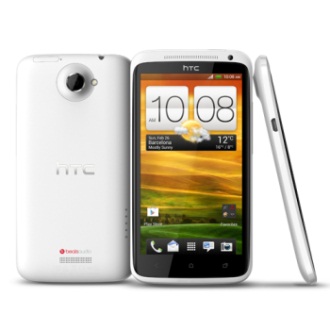 HTC One X
HTC One X comes with an 8 MP rear camera. There is also a dedicated image processor packed in, which helps capture images at a very fast speed. On a continuous shooting mode, HTC One X is capable of capturing up to 4 frames per second. The smartphone comes with a wide f2.0 aperture through which one can capture nice images even in low-light conditions.
The video camera can capture 1080p full HD at 30fps. HTC One X also comes with a 1.3MP sensor on the front. One of the USPs of this smartphone is that is can capture a photo even while recording a video.


HTC One X in pictures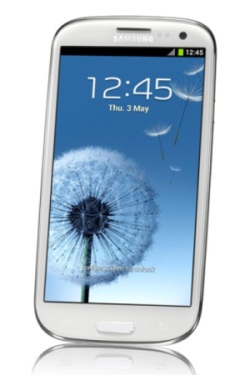 Samsung Galaxy S III
Samsung Galaxy S III also packs in an 8 MP camera and the images captured through the same are sharp and clear. On a burst mode one can capture 20 shots in one go with around 6 shots per second.
The company has added HDR mode to Galaxy S III, which takes multi shots at various exposure values and combines them to create a single image. This HDR feature is useful in situations where two parts of your photo frame have different lighting conditions.
Samsung Galaxy S III comes with 1.9MP front camera and delivers a decent output.
On the video recording front, thanks to the ultra-fast processor inside the device, recording video worked as expected, however the auto-focus is slightly spotty. Galaxy S III also allows tap-to-focus in video recording, thus helping you in capturing even better videos.
The only missing part is on the optical side, Galaxy S III only supports a maximum aperture of f/2.6, which is well behind than f/2.0 on HTC One X. It means, Galaxy S III will be slightly worse in low-lighting conditions as compared to the HTC One X.


Samsung Galaxy S III in pictures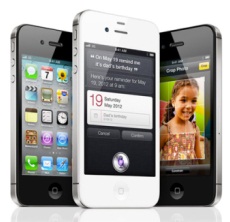 Apple iPhone 4S
Apple iPhone comes with an 8 MP camera with LED flash. The images captured through this snapper have almost life like colours detailing and the f/2.4 aperture further helps in clicking one's precious moments.
The camera can also record full HD 1080p video and get functionalities like touch focus and Geo tagging.


iPhone 4S in pictures