Buying a smartphone is no longer just about looking at a phone with the fastest processor, most number of cores or highest megapixel count. The apps available on any platform are a major influence on buying decisions. While official app stores by Google and BlackBerry are home to many apps, a host of third-party app stores are blooming behind the scenes.
Those who use Apple (unless they jailbreak their device) or Microsoft devices will find their choice of apps limited to the official stores. On the other hand, people who use Android or BlackBerry 10 have quite a few app stores to choose from.
However, with third-party app stores, people often run the risk of installing malware on their devices. Secondly, Google now has an iron grip on Android and many apps require Google Play services to execute key functions. In spite of this, why are developers and users flocking to third-party app stores? We spoke to developers, third-party app store employees, and industry source to find out.
Not restricted
A third-party app store is an app market not owned or controlled by the owner of the operating system. This means that it is a place where you can download apps, games, music and a host of other virtual goods, but it's not owned by Google or BlackBerry.
Popular third-party app stores include GetJar, SlideMe, Samsung App Store and Amazon Appstore for Android. GetJar has a huge repository of apps and claims to offer several paid apps for free or at a discount. The store shows sponsored recommendations, but those are clearly marked. SlideMe is a good alternative for those who want to buy apps because it supports PayPal.
Then there are company-owned stores by the likes of Samsung and Amazon that are pre-loaded on the devices they manufacture. They offer developers the chance to reach a wider audience than just Google Play.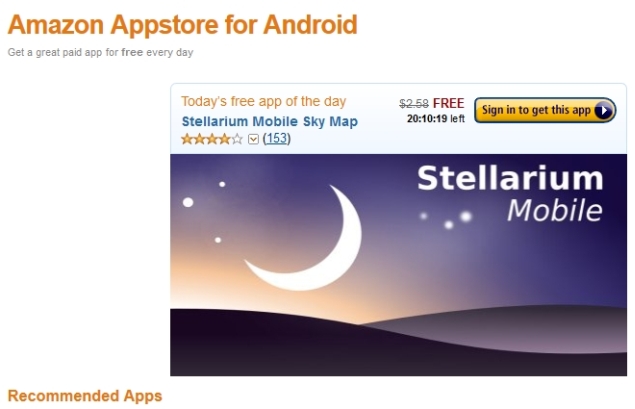 Industry sources say that these stores appeal to developers because they are less restricted than the official stores.
"One reason for developers to choose third-party stores is that they can allow people to download apk files (which let you install the app on Android phones), which is not allowed on official stores," an industry source, who is associated with marketing for some third-party app stores, told NDTV Gadgets. "China is the biggest market for third-party app stores as Google Play is restricted there."
Reaching out
Developers feel that these stores let them target specific audiences, which may not be possible through Google Play.
Prashant Singh, Co-founder and Custodian (Products and Partnerships) at app development firm The Signals, is the brains behind the to-do app Shifu, which has over 50,000 downloads on Google Play.
Speaking about the app and its usage, Singh says, "Once the app had become popular on Google Play store, we started to load it on the other stores. While Google Play store helps reach out to a very wide audience base, there is an added advantage with the alternatives. They help reach out to more specific audiences. For instance we got featured on the Samsung App Store recently and will be featured on the Vodafone store too."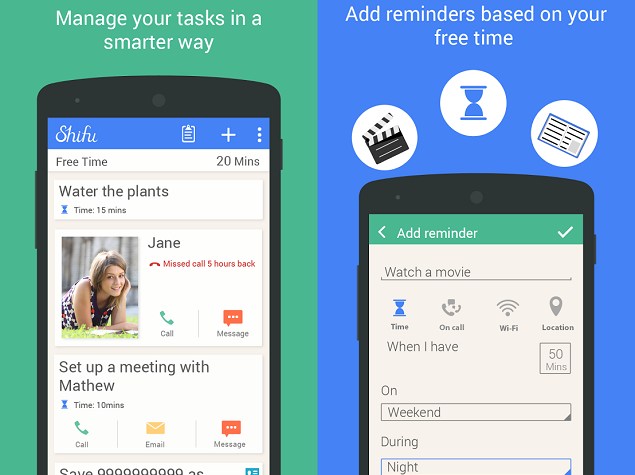 The app is currently available on the Google Play Store, the Samsung App Store, on the Amazon Appstore for Android and on Vodafone. It went live on the Google Play store around eight months ago and was published on the other three stores four months ago.
Singh says developers get more exposure on niche app stores. For instance, he says, The Signals is working on a deal for Shifu in which one of the app's features will be exclusive to a third-party store. "This helps improve ties with the stores too," he adds.
Abhishek Parihar, online marketing head at Changyou, the firm that owns third-party app store Mobogenie, says developers publish apps to their store because the company plays an active role in mentoring them and helping them with monetisation. "We plan to offer monetary support to some developers so that they can publish apps to Mobogenie," says Parihar.
Mobogenie was developed and conceptualised in India and most of its users are from India, even though Chinese executives head the company. Google's tight control over Android has helped Mobogenie grow its userbase, according to Parihar.
"Most of the devices using Mobogenie run Android 4.0+ operating systems. Google is restricting the ecosystem and our users don't like it. We have seen a growth of around 30 percent in the last two months. We now have 1.2 million daily active users (number of devices which use Mobogenie daily from India) and around five downloads per user," he adds.
Some of the most popular app stores are the ones that come pre-loaded in smartphones. App stores owned by Samsung and Amazon have an obvious advantage here, since both manufacture smart devices.
Amazon Appstore comes pre-installed on Verizon phones in the US and has deals in place in some European countries, and may even try for deals with Indian phone manufacturers.
The incentive
Like Mobogenie's upcoming monetary incentive for developers, various app stores offer promotions to attract developers.
Prashant Singh says alternative app stores offer users the ability to search for more specific apps. "Not just that but also since their ecosystem is confined to a certain type of users, there is more exposure among that group of users too. Like a lot of people have the Amazon Appstore for Android installed as they offer a free app everyday and that is what attracts users."
Apart from discounts, a common way to promote an app is prominent placement on the app store home page. This is referred to as curation. App stores usually have two types of curation - automatic and manual. Automatic curation involved lists such as top free apps, top paid, highest grossing, etc., which puts apps in a list based on the number of downloads or revenue. These are usually dominated by big-budget apps and rarely change much over a few weeks.
Manual curation offers many developers the only shot at reaching out to a large number of people. This list of apps depends on major events (like the Fifa World Cup) or festivals (like Diwali), where a collection of related apps is placed on the home page. Sometimes there might be other theme-based collections like image editors.

Parag Gupta, country head for Amazon Appstore in India, says although these promotions play a big part in helping developers reach more people. "The app has to have the ability to succeed on its own," says Gupta. "Manual curation can give apps a push but it is a small blip in the life of an app."
That's not all though - Amazon's Mobile Associates programme lets developers sell real-world goods listed on Amazon.com through their apps. For this, Gupta says, they get an affiliate fee. "For a user, it becomes very convenient to buy goods. A game developer may sell tees through the game itself, just like IAP (in-app purchases). A user doesn't have to leave the app to buy those goods," adds Gupta.
Another interesting initiative is Amazon Coins - a virtual currency on the Appstore. Launched in the US and five European nations, people who use Amazon Appstore get Coins for certain tasks such as buying an app. These can be redeemed against apps, games, songs, etc. at an exchange rate of 100 coins to a US dollar. If a developer makes an app for Amazon's FireTV, then she is given a fixed number of coins that she can offer to those who download the app. Amazon says this initiative is not available in India at the moment, but that may change in the future.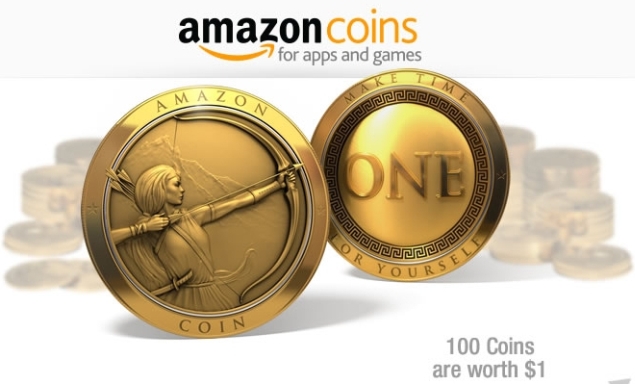 Quality control
Promotions allow app stores to draw developers and users, but strict quality checks are what's needed to keep them at the store. Gupta says Amazon encourages developers to test their apps before submission. If the app meets certain quality standards, then the developer is listed in a programme called Amazon Developer Select. This offers them a chance to get their app displayed on the home page and users get to see better apps on the store.
"One of the features for games (which increases the chances of a developer getting into Amazon Developer Select) is called Game Circle. This lets users play a game on an iOS device and continue from where he paused, on a Kindle. We've found that games with this feature see more and longer playing sessions," Gupta says.
With some third-party app stores, the fear of malware is rather strong. Mobogenie says it makes sure that all the apps on its store are virus-free. "Kaspersky is our official partner and all the apps are scanned before being published," Parihar says.
However, Mobogenie's most recent listing on the Google Play Store has an apology note. It reads, "Recently, it has come to our attention that some of our users have been troubled by spam from Mobogenie. Although we have never intentionally distributed spam advertisements to our users, we would like to take this opportunity to apologise to all of you for any inconvenience this spam may have caused. Having now identified a technical issue with one of our promotional partners, we are currently trying our best to fix this problem as soon as possible."
While Mobogenie identified the problem and promised to act on it, not every app store may be as responsive.

Prashant Singh says there are some security concerns with uploading apps on Russian and Chinese stores. But he feels that the benefits outweigh the risks. "A good app usually finds takers on these stores too," says Singh
Despite all this, there are still reasons to prefer the official app stores, including guaranteed compatibility, safety, better mindshare, and of course ease of use. However, in the present scenario at least, the third party app stores will be around for a while.
Affiliate links may be automatically generated - see our ethics statement for details.