This week's best tech deals will make it easier for you to switch to a Mac, with a discount on the 21.5-inch iMac and the new Mac Mini. Brace yourself for the summer with an affordable laptop cooling pad, and give your old laptop a new look with dirt cheap laptop skins. There's a great deal for Nexus 6 and Moto 360 lovers too, and more.
1. Apple iMac ME086HN/A
In the market for a fancy new desktop? Snapdeal has a decent discount on the 21.5-inch Apple iMac. You can grab one for as low as Rs. 81,861 (automatic discount in cart), that's around Rs. 3,000 off the regular price, still lower than any other online retailer. Apple resellers sell the same unit for around Rs. 92,200. The Apple iMac 21.5-inch is powered by a fourth generation Intel i5 quad-core processor, supported by 8GB of DDR3 RAM. It comes with a 1TB SATA hard drive, and two Thunderbolt ports, 4 USB 3.0 ports, and a FaceTime HD camera. The limited period discount of Rs. 3,000 is likely to last this week only, and the stocks will be limited. Don't waste too much time thinking.
Price: Rs. 81,861 (MRP Rs. 93,500)
Link: Snapdeal
2. Apple Mac Mini MGEM2HN/A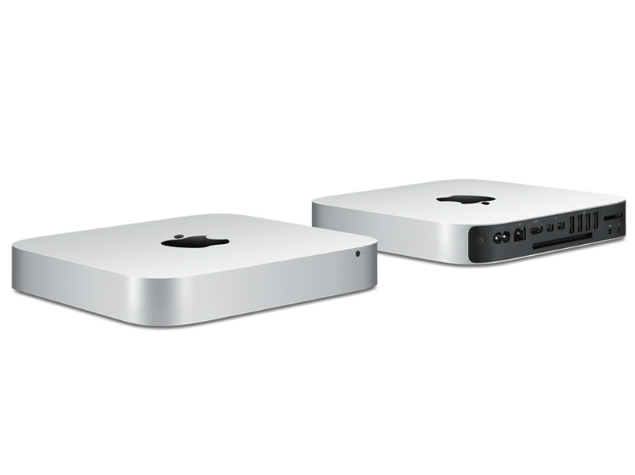 If price is holding you back from switching to a Mac, take a look at a slightly more affordable option - the Mac Mini. The latest Mac Mini from Apple is now available on Snapdeal at a discounted price of Rs. 30,990. That's around Rs. 6,000 lower than the market price. The same variant is available for Rs. 36,000 on Croma Retail. The Mac Mini is powered by the Intel Core i5 processor, supported by 4GB of RAM. It comes with a 500GB hard drive, and runs OS X Yosemite out of the box. You'll need a separate display, keyboard, and a mouse to create a complete desktop out of it but it still works out as a decent desktop solution if you want to run a Mac setup.
Price: Rs. 30,990 (MRP Rs. 36,990)
Link: Snapdeal

3. Zebronics laptop cooling pad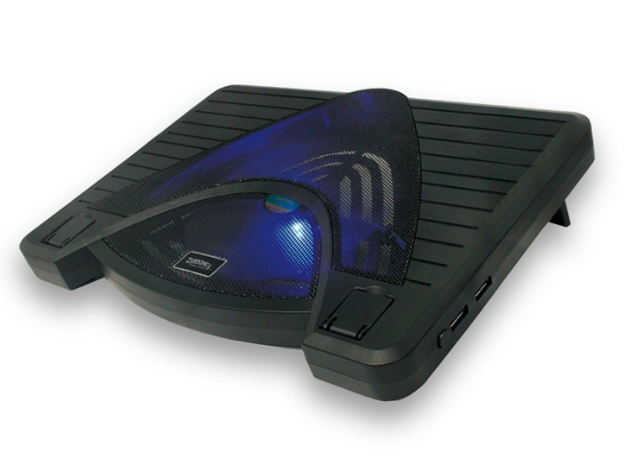 Winter is over, and the summer are just around the corner. A laptop cooling pad is an essential accessory for anyone who uses a laptop without a desk most of the time. Snapdeal is selling the Zebronics NC4400 laptop cooling pad at a discounted price of Rs. 425 this week. The cooling pad generally sells for around Rs. 600-700 on most online retail sites. The cooling pad comes with a fan that can help keep the laptop cooler from the bottom, and supports a maximum laptop size of around 15.6-inch screen laptops. A USB connector ships with the cooling pad that you can hook up with your laptop to power the fan in case you need it.
Price: Rs. 425 (MRP Rs. 1199)
Link: Snapdeal
4. D-Link DIR803 wireless dual band router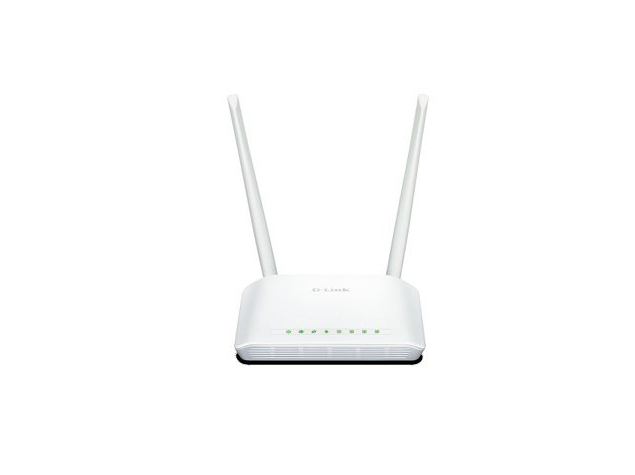 Amazon has the D-Link DIR803 dual band router at Rs. 1699 (MRP Rs. 2295) this week. That's still lower than the previous discounted price of Rs. 1999 at Flipkart. At its price, the D-Link DIR803 is one of the most affordable wireless routers that include support for dual bands, and the latest 802.11ac standard. That means if you've bought a new laptop or a mobile device that supports the latest AC standard, you'll be able to make use of the higher bandwidth for sharing files across your local wireless network. D-Link promises concurrent dual band connections of up to 750Mbps. The router is super simple to setup, and comes with 3-year manufacturer warranty.
Price: Rs. 1699 (MRP Rs. 2295)
Link: Amazon
5. Nexus 6 and Moto 360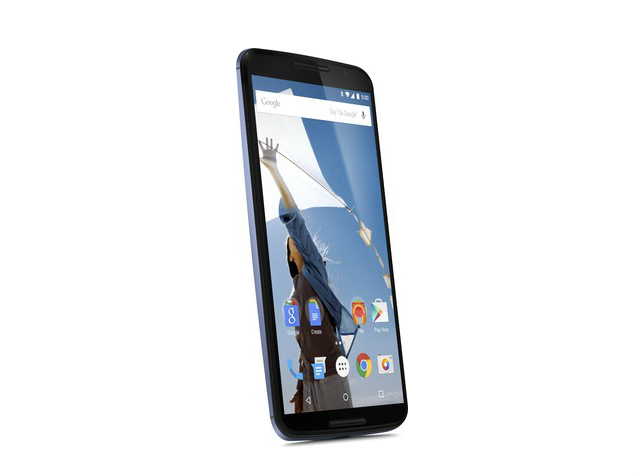 Flipkart has a great deal if you're looking to buy a Nexus 6 smartphone and a Moto 360 smartwatch. You can get a discount of Rs. 10,000 if you choose to buy both these products in one go. The discount will be automatically added to your shopping cart when you add both these products. It's a great offer if you want both these devices, or if you want either of them and can find someone to club the purchase with. You can even grab an exchange bonus discount of Rs. 10,000 (maximum) when you swap your old smartphone for a brand new Nexus 6 at Flipkart.
Price: Rs. 51,998 (regular Rs. 61,998)
Link: Flipkart
6. Acer 24-inch Full HD LED monitor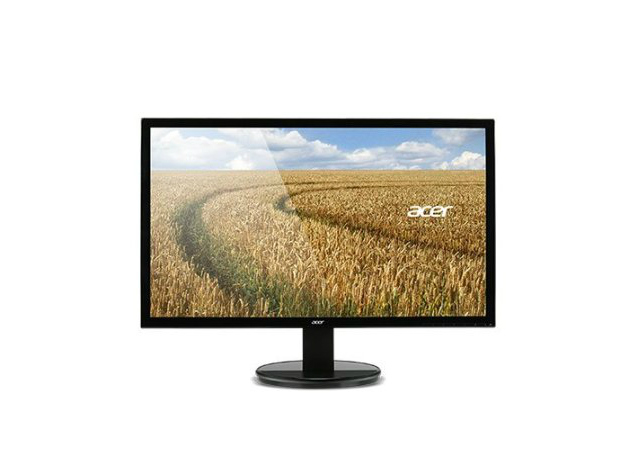 Amazon has the Acer 24-inch full HD LED monitor for Rs. 9,797 this week, making it one of the best choices for a full HD LED monitor under Rs. 10,000 in its display size segment. The monitor promises stunning colors, and a response time of 5ms. The stand can be used to tilt the monitor by 5 to 25 degrees. The only downside of this otherwise great monitor is the lack of an HDMI port. You can only use VGA or DVI. But with the price difference you simply cannot ignore its overall worth.
Price: Rs. 9,797 (MRP Rs. 11,500)
Link: Amazon
7. Laptop skins starting from Rs. 99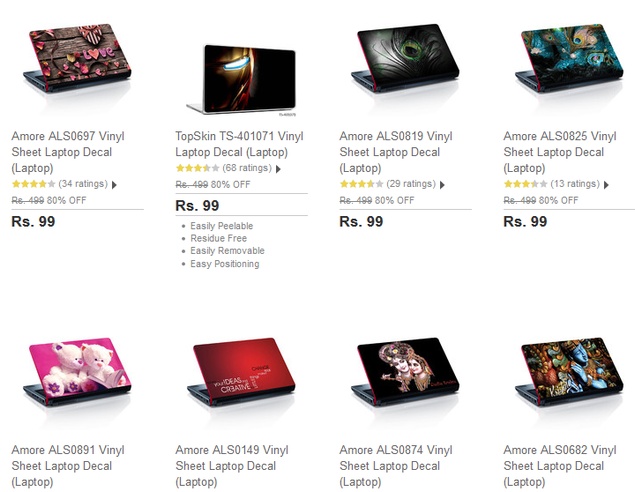 No matter how hard you try, you just cannot hide the ugly stains and scratches from your old laptop's lid. The best way to deal with the problem is to use a laptop skin. It will sound even better when those laptop skins are dirt cheap. Pick one up from Flipkart this week where the prices start at Rs. 99, and there's quite a collection to choose from. Flipkart has more than 10,000 laptop skins that are available for just Rs. 99 (MRP Rs. 499) this week. Go ahead, make that old laptop shine.
Price: Rs. 99 (MRP Rs. 499 and above)
Link: Flipkart

Harpreet is a technology enthusiast who is obsessed with hunting down great deals on online stores.
Affiliate links may be automatically generated - see our ethics statement for details.