Sony unveiled the Xperia Z5 lineup of flagship smartphones earlier this week, consisting of the Xperia Z5, Xperia Z5 Compact, and Xperia Z5 Premium. The phones come with some significant improvements, such as the 23-megapixel camera, and a fingerprint scanner, as well as the unprecedented 4K display on the Z5 Premium.
(Also see: Sony Xperia Z5 Premium Is the World's First Phone With a 4K Display)
However, some have said the phones sport the same 'boring' design, while others - including us - have raised concerns about the Snapdragon 810 chipset being used inside these smartphones. We got a chance to quiz Sony executives on these topics, and here's what they had to say.
"The main reason we went with the Snapdragon 810 is that it is the best performing chipset out there," said Jun Makino, Senior Manager, Product Marketing, Sony Mobile Communications. "For example, the 4K experience [on the Xperia Z5 Premium], it plays a key role in that. We were clear we wanted the latest and greatest [chip] across the entire Z5 series."
On what the company had done to minimise the heating issues, Makino added, "On top of that, we have optimised the chip for each device and for each process we evaluate [how fast the chip needs to run] every millisecond. This lets us optimise for the best battery life as well as user experience."
(Also see: Sony Xperia Z5 and Xperia Z5 Compact With 23-Megapixel Camera Launched)
How that translates into real world performance and whether Sony has been able to fix some of the problems seen in the likes of the Xperia Z3+ (Review) is something that we'll find out in our detailed review of the new Xperia Z5 family of smartphones.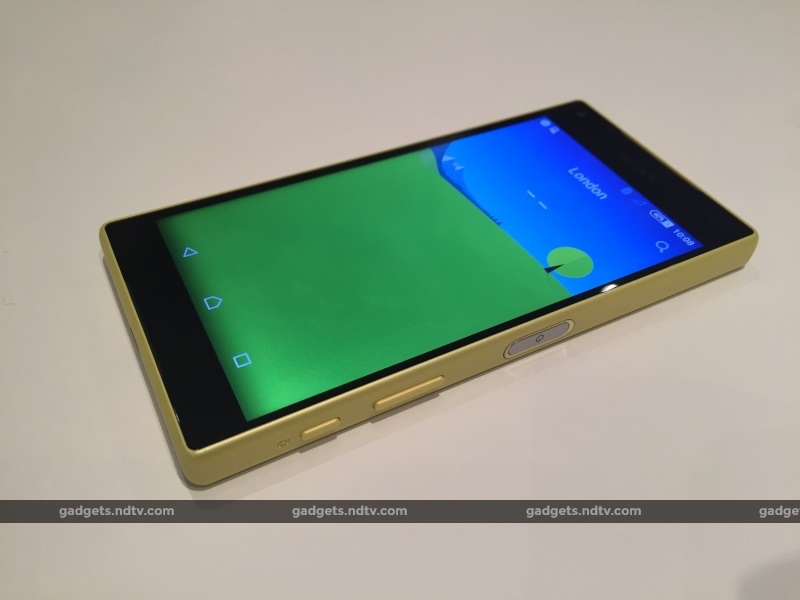 The omni-balance design
Rikke Gertsen Constein, Global Product Material Art Director at Sony believes the omni-balance design seen in the Z series of smartphones is fresh enough for at least the current generation of devices.
"It's actually been very important for us to have a design direction that can live over years because it's not so easy to first of all come up with a new [design] every year, and then for manufacturing and engineering to follow [that design]," Constein explained. "It's been a long term decision to make a design that can evolve and get better [over the generations]. Of course we also need some new spice and for the future we are challenging what to do next."
Giving a little bit of insight in terms of how the design process works, Constein said, "For every year that we make a new design, we make exploration phase where the design team makes 20 different concepts of how the product. Then it's a strategic decision in terms of what the mechanical team can do and what we wanna do in the future. We are evaluating when we move away from omni-balance design and that may of course happen in the future."
Constein believes having the same design language helps build trust amongst users. "If we change the design every year, it's like we don't have any intention, and we design for design sake. That's not been our intention," she said. "But of course we need to know when to make the change."
(Also see: Sony Xperia Z5, Xperia Z5 Compact, Xperia Z5 Premium First Impressions)
Constein also feels that the three devices - the Xperia Z5 Premium, the Xperia Z5, and the Xperia Z5 Compact - offer enough of a differentiation with a glass back, a matte finish, and a plastic body giving customers plenty of different options to choose from.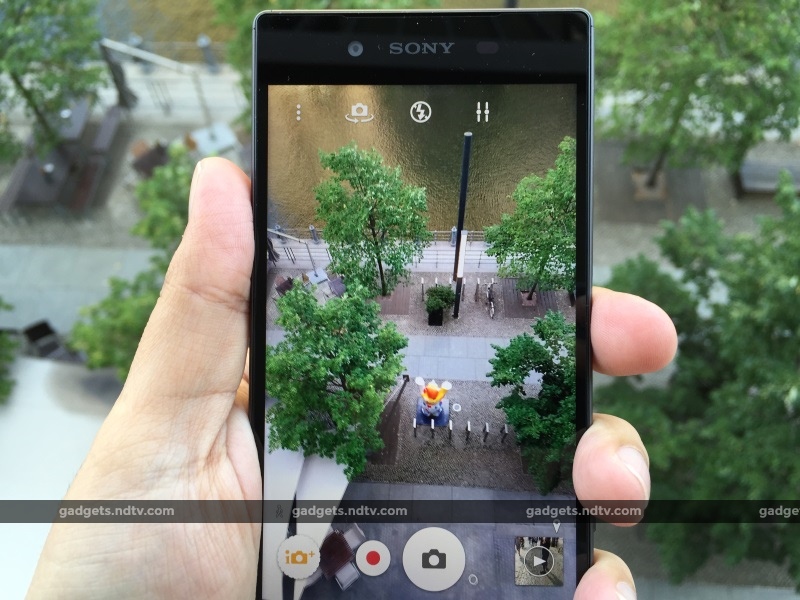 Constein earlier pointed to feedback that Sony had received from users that while the Z3 felt great in hand due to its rounded edges, it was easier to slip out of the hands. "That is why this design [the Xperia Z5 family] is easier to hold," she said, pointing out that design is a matter of making trade-offs.
"It's always a balance between finding a good battery [life] and design," she added. "Of course also the choice of materials - we needed to add a little bit of thickness to get the frosty [glassy back panel] finish. We could've chosen to do a design that's more like the [Xperia] Z3, which [seems] thinner, but then it's easier to slip out of the hand. There are some compromises we have to do sometimes."
Future products
When asked about her thoughts on curved and edge displays seen on Samsung smartphones, and whether Sony has any plans of following suit, Constein was initially cagey in her response, before opening up a little.
After putting in the standard disclaimer that she's not allowed to speak on future products, Constein said that "I can assure you that we are working on these different tracks and we don't feel that there's any real benefit to the end users."
"I feel some companies are doing it just because of the hype. But to us, it doesn't 'feel' right," she said, adding that its just her personal opinion and not that of Sony.
Disclosure: Sony sponsored the correspondent's flights and hotel for the launch event in Berlin.