Choosing a new smartphone can be a daunting task. Given the amount of choice available in the market, it is very easy to get confused. To simplify this task, we have compiled a list of a best smartphones which offers the best combination of features and pricing.
Sub-Rs 10,000
The entry-level smartphone segment is most happening price segment in the country. Almost every single mobile phone manufacturer has its products in the segment, making it near impossible to choose your next phone in this budget. If you are going for a smartphone in this budget, chances are that you are a first time smartphone buyers and, like everyone else, you don't want to waste your hard earned money on pretenders.
We recommend Sony Xperia tipo in sub-Rs 10K price segment. It is one of the best budget phones around. With features like 800MHz processor and Android 4.0, you get a decent hardware with a recent Android version on-board. tipo also comes with a 3.2-inch scratch-resistant display with 480x320p resolution. You can even get a dual-SIM version of the phone by paying a little extra money with identical features.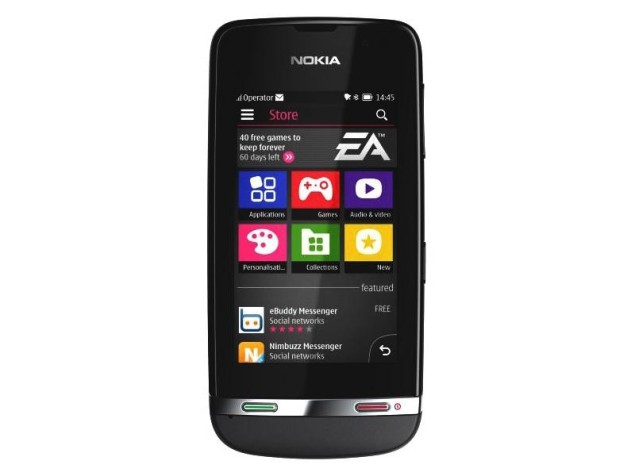 Alternatives
If you are a Nokia fan and don't trust other manufacturers, you can opt for Nokia Asha 311, a recently launched Series 40 phone. It may not be able to compete with Android or iOS in features, but certainly provides simplicity and the credibility of Nokia. Asha 311 comes with industry-standard specification and you get a 1GHz processor, a 3-inch display with 400x240p resolution, 3G and 3.2MP camera at a very affordable price.
If you prefer QWERTY, HTC ChaCha is your best bet. Originally launched with a price around Rs. 15,000, the price of this smartphone has since come down to under Rs. 10,000 and it is the best QWERTY in this budget. It might not be running on Jelly Bean or Ice Cream Sandwich, but other features make it worthy of consideration. ChaChacomes with 2.6-inch 480x320p resolution display, 512MB RAM, 800MHz processor, 5MP rear camera and front camera.
Rs. 10,000 to 15,000
The low-mid range price segment has also seen plenty of activity in the recent months and many interesting new smartphones have landed in this budget.
We recommend the Nokia Lumia 710. Powered by Windows Phone 7.5, the smartphone packs some great features at a great price. It might not boast of the app choice provided by Android, but you will find most of the popular apps on the platform and more are being added every day. The smartphone features a 1.4GHz processor, 3.7-inch 800x480p resolution display, Windows Phone 7.5, 5MP rear camera, and 1300 mAh battery. The phone should also get the forthcoming Windows Phone 7.8 update, though, like other Windows Phone of its generation, it will miss out on the Windows Phone 8 update.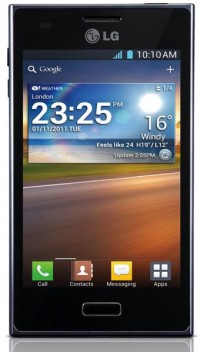 Alternatives
If don't want to go Windows Phone way, LG Optimus L5 is a decent option with Android in this budget segment. LG Optimus L5 is part of Korean manufacturer's L-Style series of smartphones and comes with good features and a nice design. The smartphone features a 4-inch display, 800MHz processor, 5MP rear camera, Android 4.0.
You can also opt for HTC's Desire C, another potent Android smartphone in the budget. The smartphone comes with Android 4.0 and HTC Sense UI. Other features include 5MP rear camera, 800MHz processor and 1500 mAh battery.
Rs. 15,000 to 20,000
With time, Rs. 15-20K price segment has become quite interesting. Dual-core processor powered smartphones have breached Rs. 20K price point and we often see high-end smartphones getting price-cut and landing in this price-bracket. Thus, we have some really nice smartphones in this budget and choosing one is really hard.
We recommend the Sony Xperia U because of the great specifications in a price that borders Rs. 15K. The smartphone is part of Sony's NXT lineup and has recently got the Ice Cream Sandwich update. It also comes with dual-core processor and a 3.5-inch display. The overall performance of the smartphone is great and you will not find a more powerful smartphone at its price.
Alternatives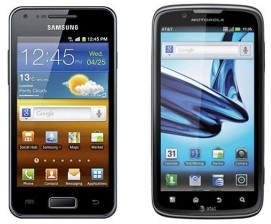 Don't like buying Sony smartphones, you can opt for Motorola's Atrix 2, which also received its Android 4.0 update recently. Powered by a dual-core processor, the smartphone sports a 4.3-inch qHD display, making it a great media consumption device thanks to the large display size. The smartphone also offers a decent 8MP rear camera, VGA front camera and 1785 mAh battery.
Another alternative is Samsung Galaxy S Advance, a Galaxy series smartphone from the Korean manufacturer. Galaxy S Advance packs some great features and is powered by Android 2.3, but company has promised to provide Jelly Bean update to the smartphone, skipping ICS altogether. It comes with 4-inch Super AMOLED display, dual-core processor, 1500 mAh battery, 5MP rear camera, and 1.3MP front camera.
Rs. 20,000 to 30,000
Typically this amount could buy you the flagships devices from most manufacturers but Rs. 20-30K price bracket no longer houses industry's top devices. However, there are still many great smartphones to choose from in the segment.
We recommended LG Optimus 4X HD for the price-segment and there is no doubt that this is the best smartphone that you can buy right now under Rs. 30K. Powered by Tegra 3 quad-core processor, the device sports a 4.7-inch 720p display, 8MP rear camera, front camera and Android 4.0. This is the only quad-core smartphone in this budget and is a steal at current pricing.
Alternatives
Despite the launch of Galaxy Note II, Samsung Galaxy Note still remains a great device to buy. The specifications of the phablet are still better than many smartphones and company has already promised Jelly Bean update for the device. It features a 5.3-inch Super AMOLED HD display, 1.4GHz quad-core processor, 8MP rear camera, front camera and Android 4.0. The device also comes with S-Pen support.
If you don't want to go for Android, Nokia's Lumia 800 is another alternative that you can choose in this budget. Featuring a 1.4GHz processor and 3.7-inch AMOLED display in a spectacular design, the smartphone is worthy contender for Windows Phone lover in this budget. It too comes with 8MP camera, Windows Phone 7.5 and 16GB of internal storage. The same warning as the Lumia 710 regards to software updates applies.
Above Rs. 30,000
What used to be a price segment for rare devices, now houses the real high-end devices with monster specifications.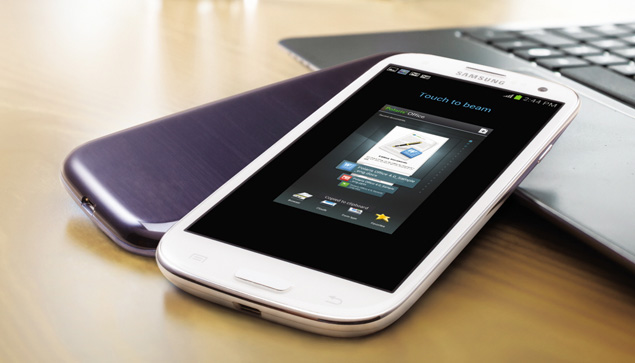 With the iPhone 5 yet to launch in the country, we recommended Samsung Galaxy S III if money's no bar. The smartphone is one of the best Android smartphones around. Powered by a quad-core processor, the smartphone comes with 4.8-inch Super AMOLED HD display, 8MP rear camera and a host of software customisations. The device is scheduled to get Jelly Bean update very soon.
Alternatives
HTC's flagship smartphone One X is no less than Samsung Galaxy S III and perhaps the only place where the S III scores a significant advantage is in software customisations. The smartphone has an awesome display and a great camera. One X comes with quad-core processor, 4.7-inch 720p display and 8MP rear camera.
Don't want to go for neither Galaxy S III or One X, until iPhone 5 lands in India, iPhone 4S is your best bet. The smartphone has already got iOS 6 update and packs some decent specifications despite being a year old. The smartphone comes with 3.5-inch Retina display, dual-core processor and 8MP rear camera. Some retailers have dropped the price of the iPhone 4S, making it an even more attractive option.