Remember your first phone? If you are anything like us, that device was big, heavy, and it came with a monochrome screen. Phones have gone through a lot of changes to get to where they are today. But after a point, they start to blur together, as all of them are just flat displays with no buttons or distinguishing features. However, as manufacturers continue to experiment with new designs, beyond just making phones slimmer and larger, new form factors such as edge displays are now catching on.
Samsung was possibly the first company to try a screen size of over 5-inches, with the Galaxy Note back in 2011. The first 'phablet' received criticism for the large display that most critics at the time lambasted. This, however, has changed over years. According to a recent IDC report, phablets accounted for 20 percent of all smartphones sold in 2015. Although we are hopefully not going to see a return to the (short lived) trend of people using tablets as phones, this does show that people still want large devices.
Allen Wang, President of Consumer Business Group, Huawei, says, "Consumers are definitely looking out for bigger and thinner phone simply because they want one gadget that can be utilised both as a smartphone as well as a laptop or a tablet."
Lenovo also had similar thoughts on why phones are getting bigger and stressed it to be for one reason only - media consumption. "A recent survey had revealed that not only did data consumption increased 160 percent YoY in 2015, but that video streaming accounts for 45 percent of this. Video consumption is expected to grow further this year as well and larger screens provide a superior experience," noted a Lenovo spokesperson.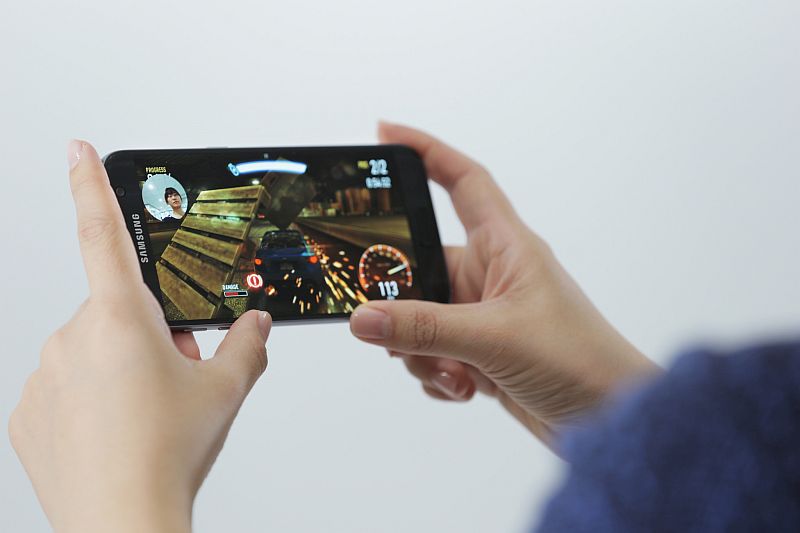 Not everyone believes this trend will hold true though. Peter Chang, Regional Head - South Asia at Asus on the other hand, says that smartphones in current trends are increasingly becoming diverse when it comes to consumer usage. "No longer limited to traditional modes of usage, consumers are now looking at their smartphone as a tool for a wide range of activities like watching movies, live streaming, video chatting, web browsing and more. Such kind of variations in consumer demands, warrants the need for a larger screen, in order to ensure parallel comfort of the user."
Xiaomi's Jai Mani, Product Lead, MIUI, says that it's more about balance between aesthetics and usability. "That's beauty of Android, as consumers have choices. In terms of screen size, people were demanding a screen size of 3.5-inches about 4 to 5 years ago. Now, consumers definitely prefer the phablets."
However, at the downside of this is that the devices becoming less portable and harder to fit in pockets. This is also one way by which phones can have bigger batteries even though the devices keep getting thinner; a bigger screen means that the battery can keep the same volume even as it becomes thinner.
Amit Gujral, Marketing Head - Mobiles, LG India explains, "We all understand a basic phenomenon of battery size being directly proportional to its capacity (basic physics). However, with increasing phone sizes, there is opportunity available to adjust the battery size to provide the required capacity. However, battery performance is not limited anymore to only its size, the number of charging cycles it can sustain is also an important factor while designing any capacity battery and also to ensure longer battery life irrespective of mAH capacity."
However, Navin Chawla, COO, Lava, did not entirely agree, and says, "Smartphones are getting bigger, but the prime driver for bigger screen is not to allow space for bigger batteries, but to provide a better entertainment experience to the consumers. Bigger screen devices, while allow space for bigger capacity batteries, they also increase the consumption of battery vis a vis smaller screen devices."
That said, thinness isn't the only consideration when designing a modern smartphone. Both Huawei and Asus said they weren't looking to achieve a particular thinness and Chawla says that more than thinness, it's the comfort while holding a phone which matters. Lenovo spokesperson adds that if a phone becomes uncomfortable to hold or if companies have to start making compromises that impact consumer usage, then it's too thin or too large.
Considering that different brands follow different design strategies, it seems that every handset maker tries to follow what they believe is an "ideal" size of a handset. Lenovo claims that it sees 5 to 5.5-inch screens as mainstream sizes for its phones going forward. Xiaomi's Jai Mani says that "there's isn't an ideal size for smartphones and it largely depends on consumer preference."
Lava's Navin Chawla adds that it would depend on the hand size of people in the world. "For the sake of simplicity, let us assume that the hand size of humans around the world can be classified into small and big. Thus, for humans with smaller hands, 5.2-inch screen size with screen bezels of 1.0 mm, and thickness of 7 to 8.0 mm, looks to be mainstream in next 2 years horizon, and for humans with bigger hands, 5.7-inch screen size, with screen bezels of 1.0 mm or less, and thickness of 6.5 mm to 7.5 mm looks to be mainstream in next 2 years horizon."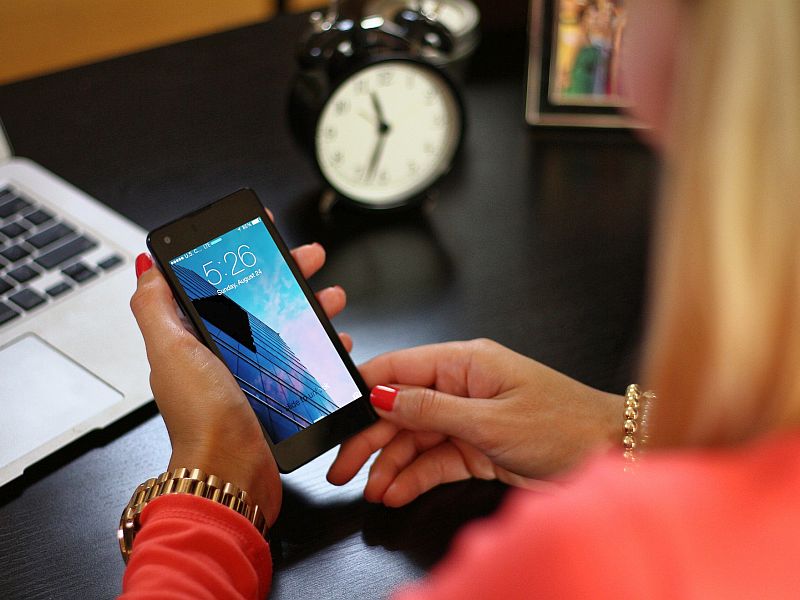 LG's Gujral says, "We feel that the LG smartphones that are available in the market today have an ideal size, that is, around 5 to 5.5 inches. There is logic to it - this size of phone is the perfect balance of need and comfort, meaning it's a size that fits comfortably in your palm while the screen is large enough to do all you want comfortably as well."
Smartphones have so far evolved in all aspects whether it terms of form factor, battery capacity, or screen size. This is going to continue, but certain trends such as increasing size or reducing thickness seem to have run the course, as the responses from the companies shows. What does this mean for the future? Every one we spoke to says that the customer needs must drive design, and for this reason, don't expect huge changes. What you should expect instead, are small evolutionary changes over time; what's clear is that the next big thing - like phablets - could still be born out of this process.