Smartphones have come a long way over the years. They have progressively become better at each and every feature they carry, whether you're talking about audio quality, high-end graphics, or touch-screen responsiveness, and this has also made them pretty interesting gaming machines.
Users buy smartphones based on features that suit their needs. An audiophile will look for the best sound performance, and a movie buff will pick the phone with the best screen. This reporter wants a better gaming experience in his hands.
But there's still room for improvement in our phones, and that's why there are plenty of gamers who aren't satisfied with the experience of playing on our phones. If you are tired of watching those tiny characters under your thumbs while playing a game, then buying the right smartphone gaming accessory can make a big difference.
We looked at some affordable, yet eye-catching, smartphone accessories that aim to revamp the gaming experience for gamers. We looked at not just gamepads but extras like headphones and battery chargers, because there's more to the experience than just buttons.
Controllers
Touchscreens are great, and some really unique games have come up with these new control schemes in mind. But when you want to play an old school game - there's nothing better than a controller you can hold. Here are our picks.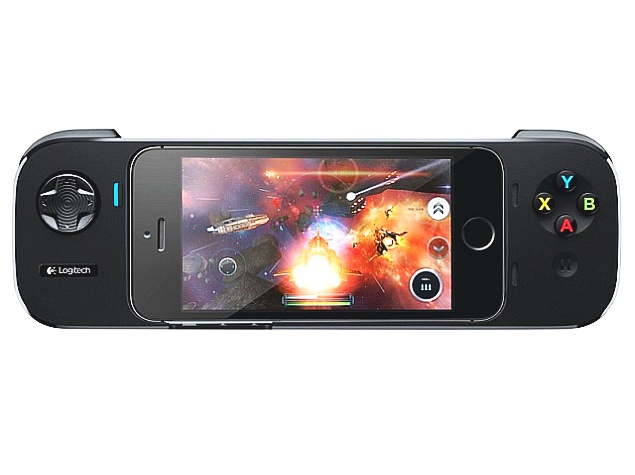 Logitech Powershell Gaming Controller + Battery for iPhone
Logitech, a firm better known for its PC mouse and keyboard accessories, launched its Logitech Powershell Gaming Controller a while ago. The device costs around Rs. 6,300 online and aside from delivering a superior gaming experience, it also acts as an extended battery for the smartphone, delivering an extra 1500mAh (almost the same as the iPhone 5s whose battery is 1570mAh).
Logitech is using Apple's new Bluetooth protocol, and this gamepad can only be used with the iPhone 5 onwards, and the iPod Touch 5th generation.
The Logitech Powershell Gaming Controller looks like a stretched version of an iPhone 5/5s, or a squarer version of Sony PSP. While one side includes the navigation keys, the other side comes with different 'X', 'Y', 'B' and 'A' function keys. The iOS device (iPhone 5/5s or iPod Touch 5th Generation) is placed in between acting as the screen, and connects to the gamepad using the lightning port.
The gamepad also includes a 3.5mm headphone slot so you can connect your headphones without removing the controller. One can even make a call and access other functionalities of the smartphone like listening to music or snapping images, lock/unlock the phone and more, all while keeping the gamepad installed.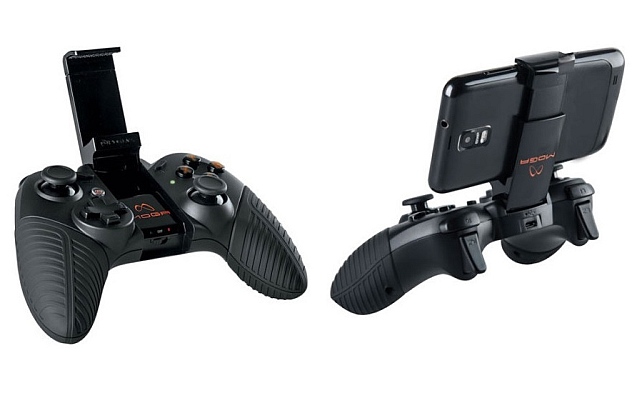 MOGA Pro Controller for Android 2.3+
MOGA is a brand that this reporter believes most gamers should be aware of thanks to the MOGA Pro Controller for Android 2.3+. While the Logitech Powershell is iOS only, Android users can try the MOGA Pro Controller, which easily justifies the price tag it comes with.
Costing around Rs. 3,700, the MOGA Pro Controller for Android is a console-type controller, with a flexible smartphone stand that you use to attach your phone horizontally on top of the controller.
The stand can accommodate devices with up to 3.2-inches width. For reference, a Samsung Galaxy Note 3 is 3.12 inches wide, while a Micromax Canvas 4 is 2.87 inches wide.
The controller looks like the Microsoft Xbox One controller, and looks comfortable for long gaming sessions and gives a better hold, thanks to its rubberized grip. Besides a comfortable grip and buttons, the MOGA Pro Controller is also wire free as it connects to smartphones via Bluetooth; and not only smartphones but tablets also. A tablet stand comes included with the device package.
Talking about the batteries, the MOGA Pro Controller for Android comes with internal rechargeable batteries and can be charged via a USB connection. The controller can however prove to be a drawback for those smartphones which run on Android OS versions lesser than 2.3 Gingerbread.
Also, while one could carry the Logitech Powershell Controller literally everywhere as it is truly portable it would be a bit difficult to carry the MOGA Pro Controller because of its bulky design.
Sound
Mobile displays have become bigger and better steadily over time, but those loudspeakers are still pretty tiny. If you're really trying to enjoy a game, then you need to have headphones. Our picks are balanced to let you wear them comfortably for long, enjoy every bit of gunfire, and still not cost a bomb.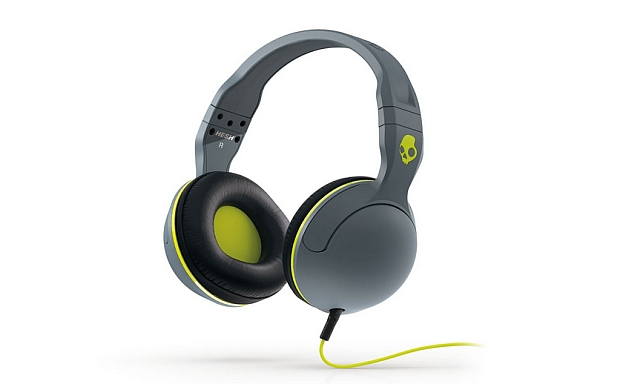 Skullcandy S6HSDZ-072 Hesh 2.0 Headphone
Skullcandy is known for its funky youth-oriented designed headphones and also for its top-of-the-class audio quality. The Skullcandy S6HSDZ-072 Hesh 2.0 is one over-the-ear headphone, which this reporter recently got his hands on. The Hesh 2.0 starts with Rs. 2,900 delivering audio quality that is worth its price tag.
The headphone's white-colored modern looking design is one of its appealing features. The Skullcandy Hesh 2.0 headphone comes with a circumaural design that keeps the ears covered from all the sides, preventing any sound leaks. The soft leather touch ear pillows let users keep all the gunshot sounds, racing car noises and other gaming audio levels to themselves. The only downside is that this is a wired headset, and not a wireless one.
Besides delivering natural vocals, precision highs, good acoustics along with a total harmonic distortion (THD) of 0.1 percent, the Hesh 2.0 weighs around 180 grams, which makes it really easy to carry around. The headphones also come with a pouch made of soft silky material. The white-colored pouch however gets dirty quicker than you may assume.
The Skullcandy Hesh 2.0 headphones are worth a shot for the price tag it carries unless the user wants to go for a cheaper yet equally good option that has been discussed below.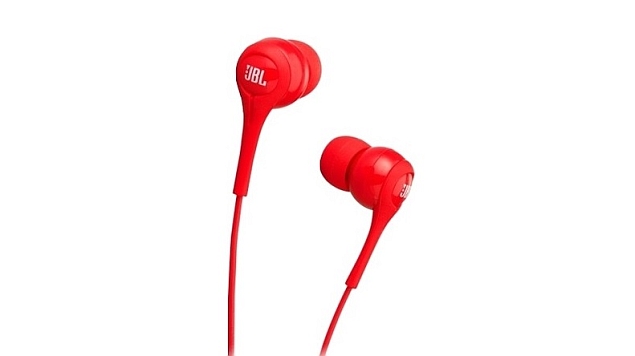 JBL Tempo In-the-ear J01R Headphone
JBL is an American electronics company famous for its audio speakers and headsets. The JBL Tempo J01R, unlike Skullcandy Hesh 2.0, is an in-the-ear designed headphone that simply rocks this reporter's eardrums with its powerful audio levels.
Carrying a price tag of around Rs. 1,500, the JBL Tempo J01R looks like any other in-the-ear headphone, but flaunts a very thin rubber wire that clubs with the smartphones via a common 3.5mm gold-plated jack, making it light, durable and attractive. On a personal note, this reporter has been using this from several months now, and it still delivers a perfect balance between the treble and base levels.
JBL's audio sensitivity is slightly lower than Skullcandy's Hesh 2.0 however, one gets an additional ear buds with different sizes, something which Hesh 2.0 package lacks. The headphones also have two more variants in the market that carry almost the same features and style - JBL J01B Tempo and JBL J01W Tempo in-the-ear headphones. The base levels delivered by the headphone is top-of-the-class and moreover the soft rubber ear buds helps gamers to keep playing for hours without any unwanted pain or irritation.
Besides Skullcandy and JBL, there are a wide range of headphones which can prove to be a good smartphone gaming accessory, however the aforementioned ones are what gamers can find the most suitable without shelling out much cash.
Battery
When you're gaming, your phone's battery is going to nose dive. That's why the Logitech Powershell comes with a battery built in. Getting a battery backup is mandatory for gaming.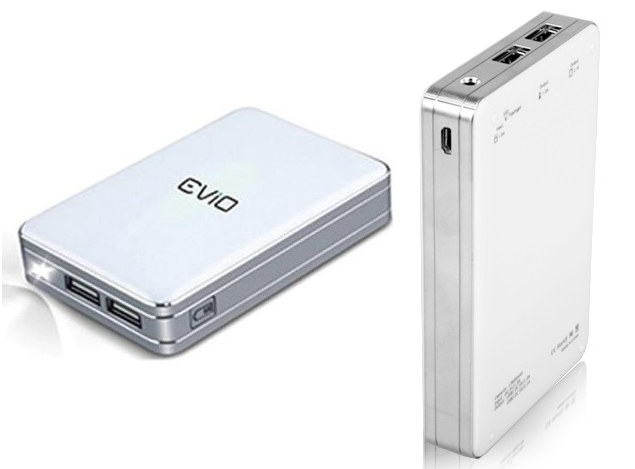 EViO EUP - 13000-M13000B 13000 mAh Power Bank
If you're looking for a power bank that will keep going and going and going - really handy if you're playing a game like XCOM which can take some time, then you need a power bank that packs in a little bit extra too.
The EViO has a 13,000mAh battery, and even comes with an inbuilt flashlight for some reason. The one downside is that the battery takes a long time to charge fully. Still, at around Rs. 2,399 the charger is a very reasonably priced choice, and comes with a one-year warranty, which is also reassuring.
The device comes with two USB ports, so you could use it to keep your Android phone and your MOGA controller juiced up at the same time if you want.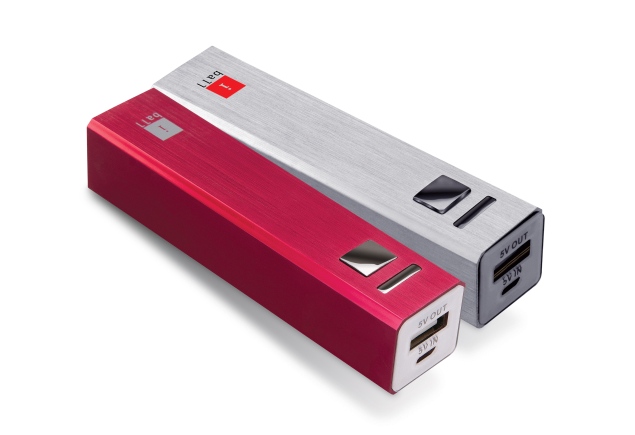 Portable Smartphone Battery Charger - iBall PC2204 Power Bank
These days the smartphone batteries drain quicker than anything else when it runs the latest HD graphics - enabled games along with the fine detailed audio. As a solution, iBall, an Indian-based IT and electronics firm, has its iBall PC2204 Power Bank portable battery charger that aims to give an extended battery life, keeping the gamers engaged for longer time.
Priced around Rs. 1,050, the iBall PC2204 Power Bank is a sleek profiled bar-like metallic device that comes with a 2200mAh Lithium-Ion battery, the capacity found in many top-end smartphones these days. The portable battery charger has a microUSB and a miniUSB slot in it and comes with 500 battery life cycles.
Besides sporting an LED indicator, this portable charger can support a number of devices under major brands like Samsung, Nokia, Motorola and Micromax. The charger also comes with a support for MP3 and MP4 players, portable speakers and Bluetooth headsets.
Affiliate links may be automatically generated - see our ethics statement for details.